When it comes to stylizing the head scarf, it can be a tie between a wrap and a bow –literally and metaphorically! You can tie a wrap around your hair or a bow, depending on your preference. The head scarf in itself is a stylish accessory which can be made to look trendier through the way you choose to tie it. So, which one is more to your taste – the wrap or the bow.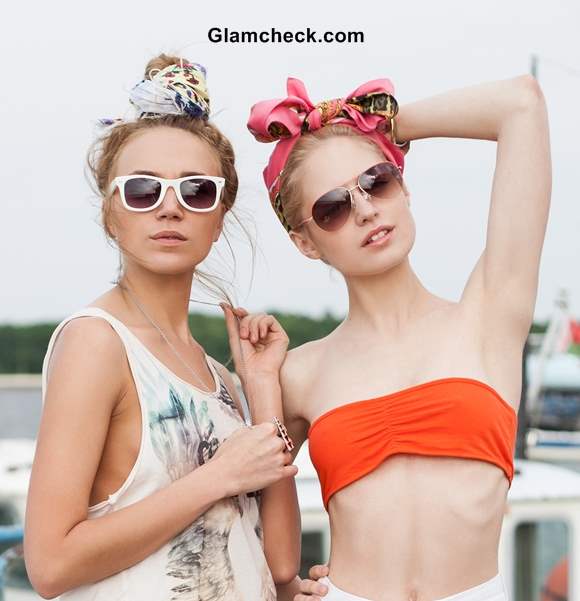 Style Inspiration – 2 Trendy Ways to Wear Head Scarf
Let us take a look at the intricacies of stylizing both.
Wrap It
In order to sport this trend, begin by tying your hair into a top bun. Next, take your head scarf and fold it into a narrow rectangular strip. Wrap this around the bun in circles till you reach the end portion of the scarf, tuck this in securely or hold in place with a hair pin.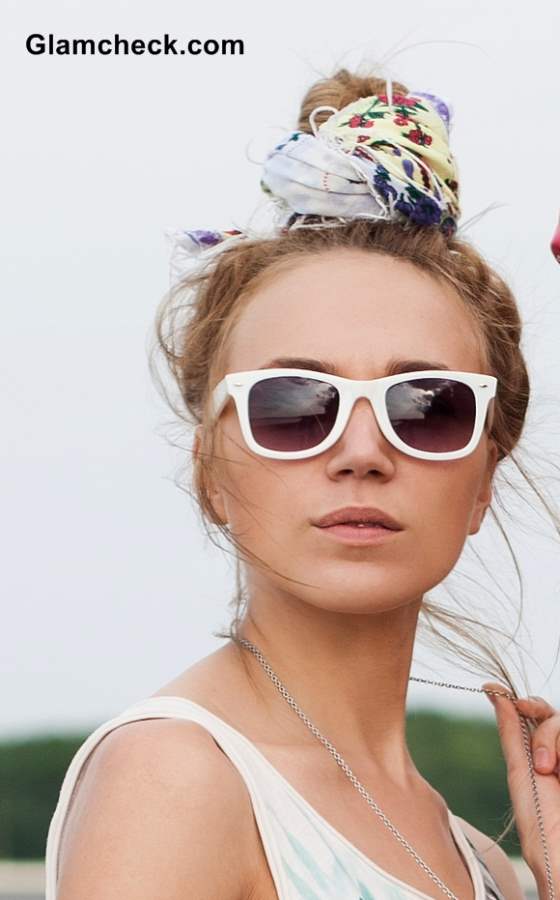 Trendy Ways to Wear Head Scarf
You do not have to necessarily tie your hair in a top bun in order to sport the head scarf wrap. You can also do it around a high ponytail.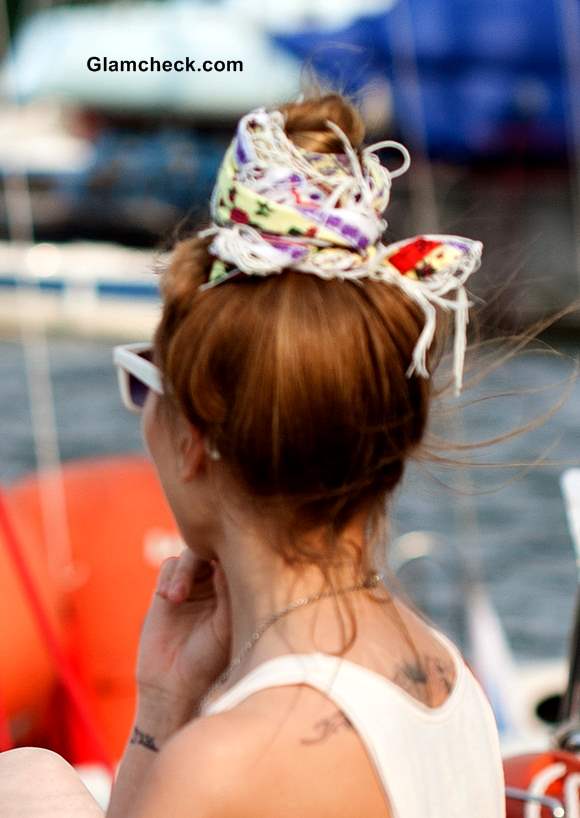 Stylish ways to Wear Head Scarf
This way of stylizing the head scarf has a bohemian feel to it.
Bow It
Get started by first securing your hair in a normal bun. Next, take the headscarf – which has been folded into a rectangular strip- and wrap it around your head and tie into a bow on the top. You can use pins for more hold.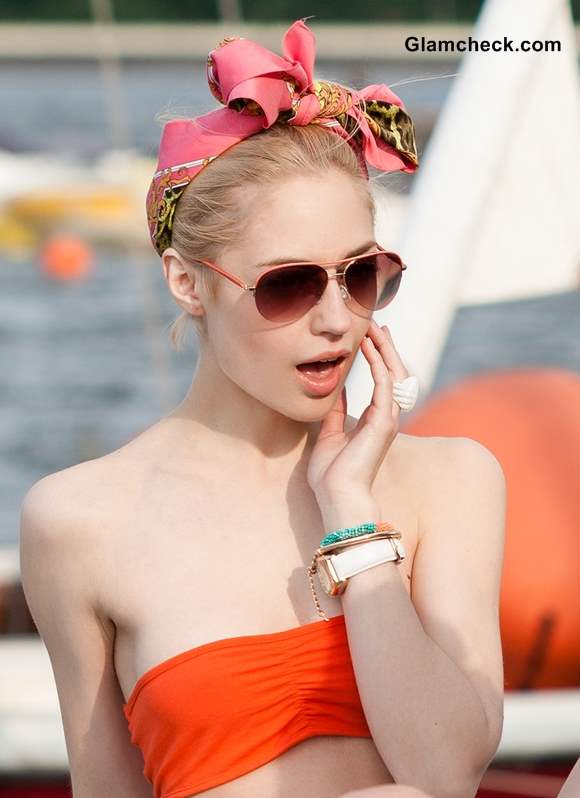 Style Inspiration Trendy Ways to Wear Head Scarf
This style can also be sported with open hair and a variety of fancy hairstyles as well.
The bow style speaks largely of vintage glamour.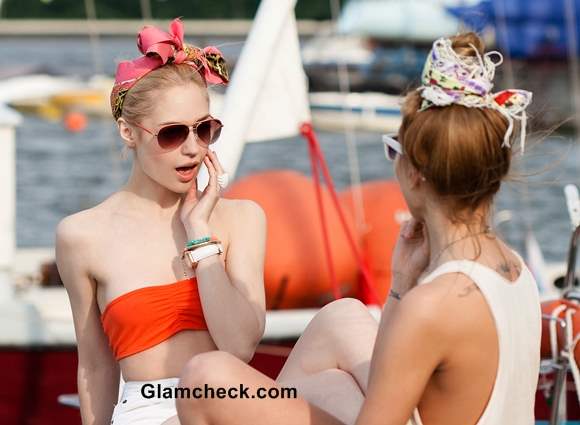 Stylish ways to Wear Head Scarf
Both the wrap and the bow hold their own place in fashion scenarios. They also make a perfect trend for a day out in the beach – when you do not want to get your hair wet. These styles are also suited for hot and sultry days when you want to keep your hair off the neck.
Image: Shutterstock