Black lace was the flavor of the night at the UK premiere of Demons Never Die which was screened at Odeon West End in Leicester Square, London on October 10th. Black is undoubtedly a classic. And when you bring in some lace in the ever-popular color, you have a surefire winner. Lace can make you look angelic, dumpy or seductive. The ladies attending this event obviously had no intention of being saintly. Here's a review of some of the more flamboyant black lace numbers that graced some sexy celeb bods.
Yasmin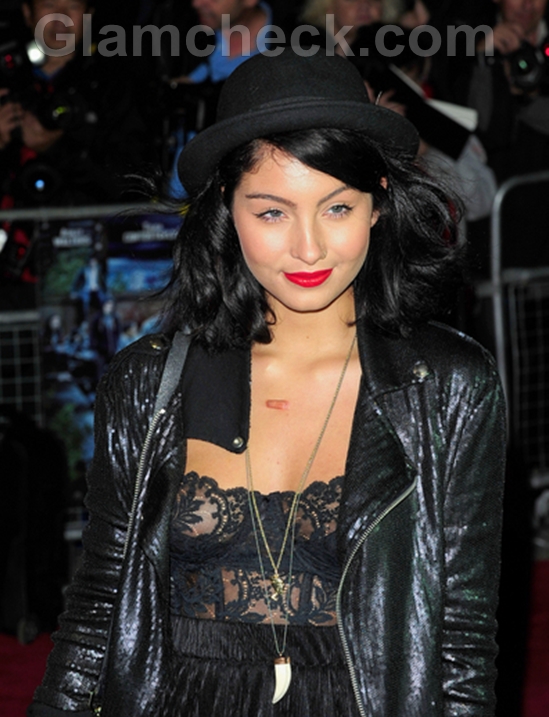 Yasmin wore a racy little number that was sure to have the boy's hearts racing. The 21-year old clearly wanted to turn heads when she chose this dress with a revealing black lace bodice. Her little bowler hat gave the ensemble a mischievous look. A dress like this would make another woman look wanton, but it just made the young singer look confident and desirable.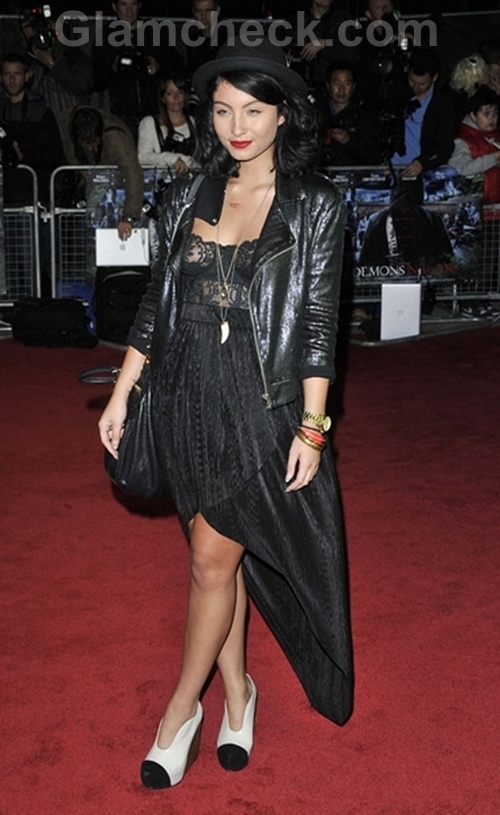 Her bright red lipstick contrasted beautifully with all the black, especially since she kept the rest of her makeup to a minimum. The ensemble embodied the mystery and beauty of femininity, giving the impression that Yasmin knew a secret no one else did.
 Louisa Lyton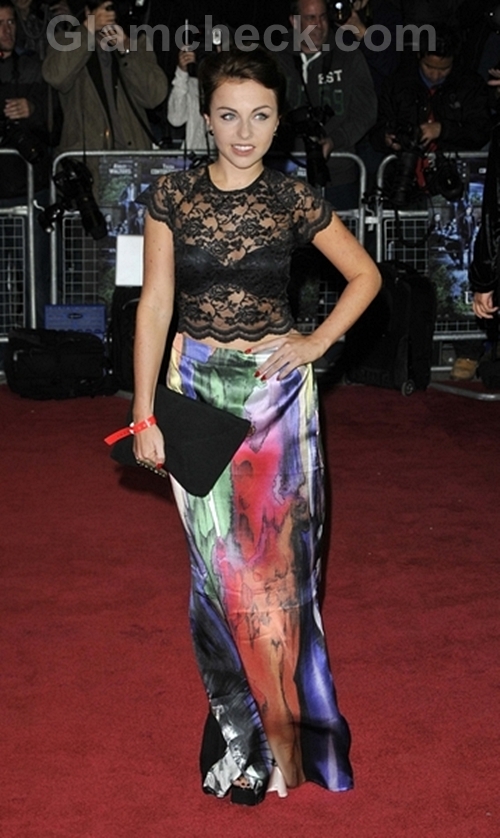 Actress Louisa Lyton also wore a black lace top with short sleeves, but she ruined the effect by pairing it with a garish, multi-colored, floor-length wraparound skirt. The pretty actress has a great body and could have done so much more (or less) with her outfit. But instead, it looked like she had just thrown together whatever she managed to rummage from her closet. The top was quite lovely in its simplicity; now if only she'd taken the trouble to look at that skirt in the mirror before she left the house.
 Jourdan Dunn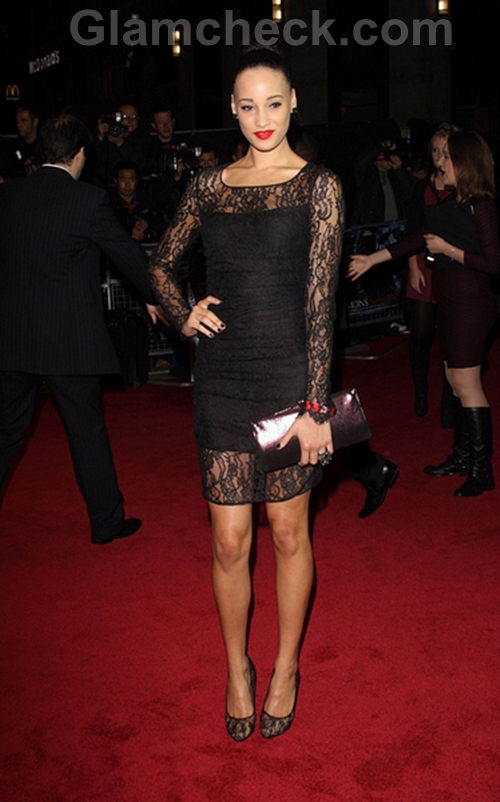 The very sexy Jourdan Dunn was a little more conservative than both Yasmin and Louisa. But that did not make her any less lovely. If anything, the comparative modesty of her outfit contributed even more to her sex appeal. The Brit model looked stunning in this full-sleeved lace dress with a strapless mini dress underneath. She too wore red lipstick, always a popular choice for a black dress.
Wearing black can almost never be a mistake as it immediately ups your elegance quotient. So you can wear black without thinking twice. But take a little care when it comes to black lace. As the red carpet divas have demonstrated, black lace can make you look very, very sexy, but it can also go horribly wrong and make you look like a skank. Fortunately for us, we have our glitzy celebs to show us what looks good and yes, even what doesn't.
Image: P R Photos