Laces are synonymous with elegance, femininity and flirtatiousness. There are variety of lace fabrics available. From metallic laces to sheer soft laces, all of them project the delicate and feminine side of you. There was a time when lace was used merely as an additional decorative element for clothing, specially for the bride, but the beautiful laces have come a long way and we find entire dresses made of lace these days. There are also dresses that feature a mix of laces in layers or two piece combinations.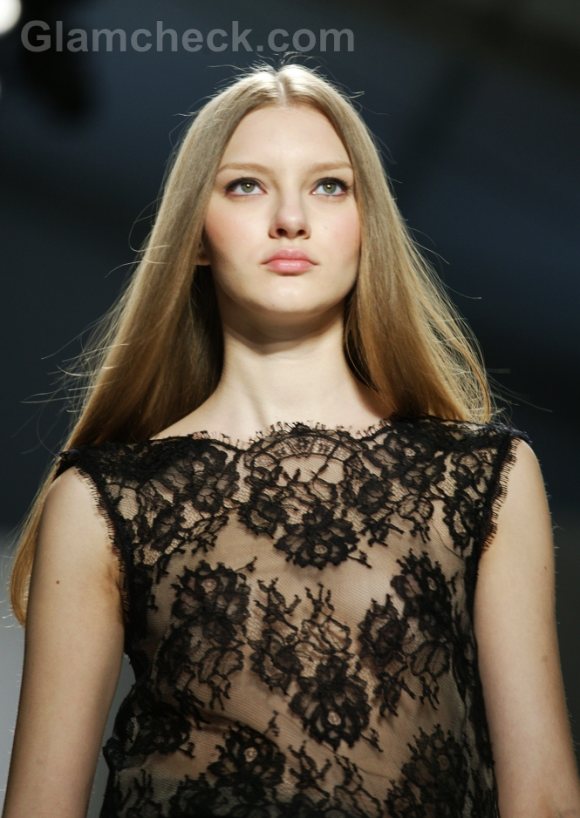 Carrying a lace dress is not very easy and this is the reason many women cannot gather the courage to wear a full lace dress. The dress can look too busy with its intricate designs or too messed up if not paired well with the right accessories. Bringing about a good balance between the lace and accessories you wear with it is the key to successfully carrying a lace dress. Also, you can accentuate your physical features by choosing the right lace dress or can go really wrong with it if you ignore the small details. Here are some examples of lace dresses you can wear depending on your body type or the look you want to achieve.
The tiered lace dress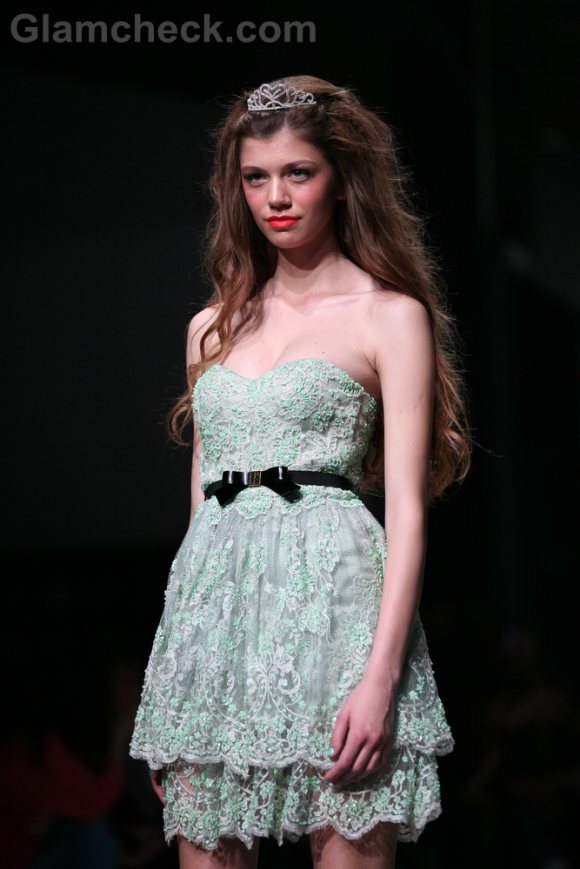 A tiered lace dress can be found in different necklines and waistlines but the skirt is always voluminous and full of frills. The spaghetti strap tiered lace dress looks best if you have broad shoulders and narrow waist. The heavy skirt will give you enough volume at the waist and the strap will make your shoulders look slim. The silhouette will balance itself out.
The sheath lace dress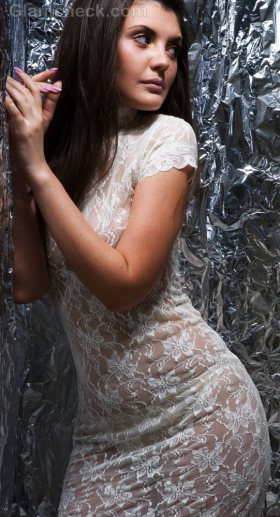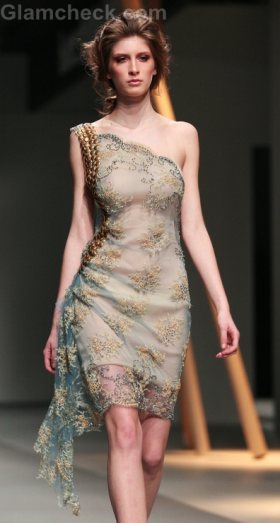 Lace sheath dresses are a common type of lace dress. They will look best if you are well proportioned and have good curves. If you are on the slimmer side, wear a full sleeve lace sheath dress that ends somewhere near your knees. Because the lace sheath dress usually covers you up, you can experiment with unusual colors in it instead of the basic off white or black.
The lace evening gown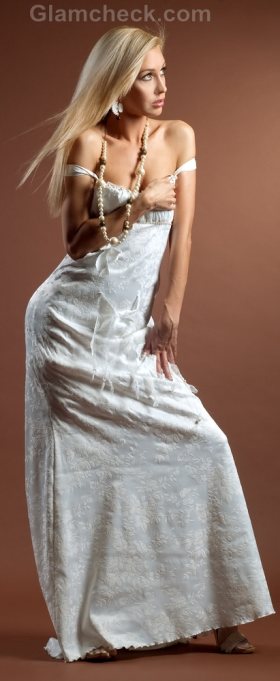 Lace evening gowns were all the rage on the red carpet this season. If you followed celebrity trends closely, you'd have a good idea of the various ways in which a lace evening gown can be worn. Mila Kunis' lilac Oscar gown scored best on the critic's desk. You can try the backless or tube lace evening gowns. Make sure each time you opt for a floor length dress in lace, the silhouette of the skirt is slim around the waist and not A-line unless you are really tall as the latter can make you look more heavy and shorter than you actually are.
The short lace skirt or dress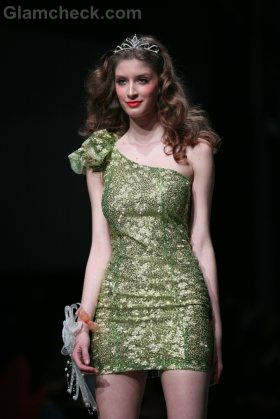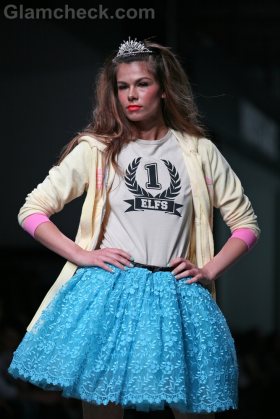 If you are short and slim, a short ruffled lace skirt is the best option for you. It does not only make you look and feel cute but also gives the illusion of longer legs and can make you look tall. Pair the skirt with a jersey top or shirt and a belt and you are good to go.
Accessorizing your lace dress 
The best part about a lace dress is that it can be paired up with almost anything and still manage to look good.
Jackets
An A-line lace dress has a lot of possibilities with a variety of jackets that it can be paired with. Go for a denim jacket for a casual look, a leather jacket with boots for an edgy look and a semi formal jacket with pearl accessories for a formal look.
Belts
Belts are your friend when you wear a lace dress. A broad belt with or without buckles can be used to define the waistline as a lace dress does not make it obvious unless is it extremely fitted. A brown leather belt almost always looks good with lace dresses. A ribbon also works as a good option for doing the same. If you want a girly look, you can tie the ribbon in the front and slightly off center in a neat bow.
Jewelry
Lace dresses are visually very attractive and do not need heavy jewelry. Pearls have always been paired well with lace because both have a vintage feel to them. Depending on the look, you can also go for a simple pendant on a metal chain, a choker or a beaded necklace but wear accessories sparingly with lace.
Shoes
High heels are recommended with your feminine lace dress. Suede pumps or peep two shoes blend in well with the lace texture. A long lace dress can make you look short hence a good pair of heels is always going to help. Go for shoes that are in solid colors and do not have distracting details as it can clash with the dress and take away from it.
Image: Shutterstock