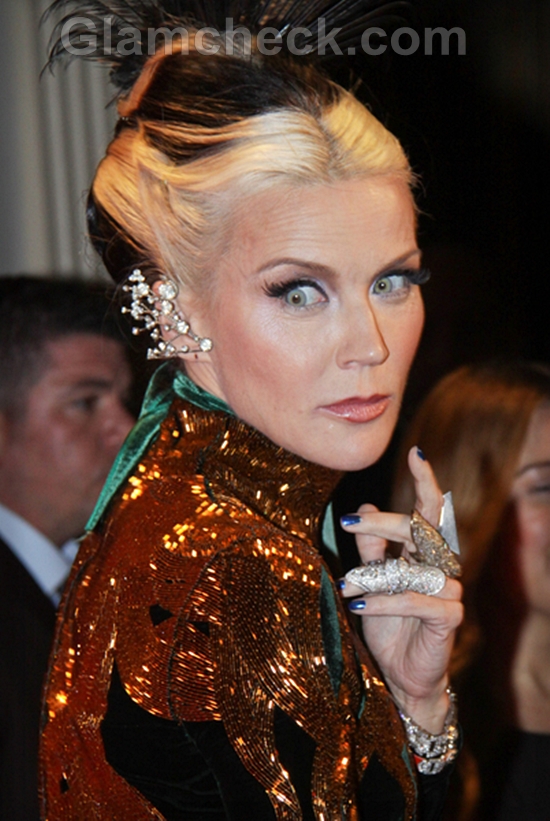 Daphne Guiness made an impressive entrance bordering on royal as she arrived for Fashion Group International's 28th Annual Night of Stars which was held at Cipriani Wall Street in New York on October 27. The fashionista wore a dazzling Victorian themed gown, but the real attention grabbers were her hairdo and accessories.
The 43-year-old's signature blonde and black skunk-striped hair was parted in the middle and swept up in an elegant do, topped off with a feathered head-piece. It looked incredibly stylish and made her look much taller than she is.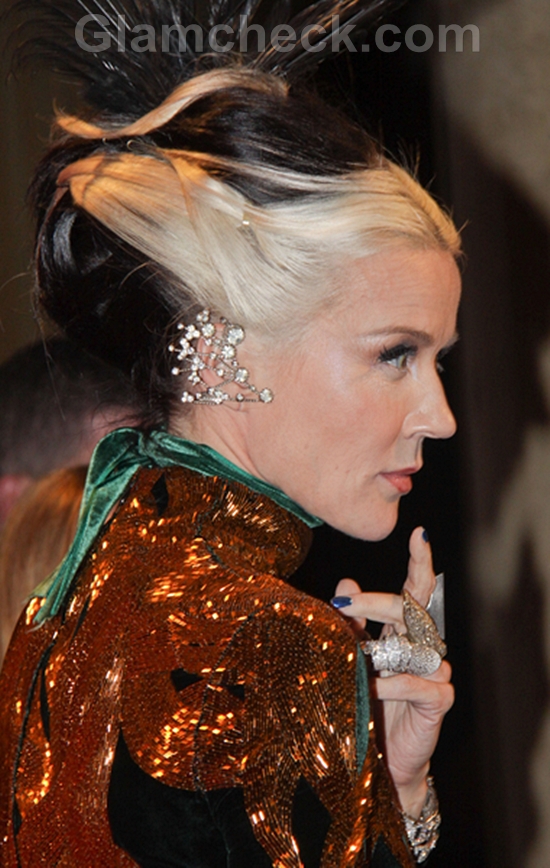 The best part of her look though was the truly unique jewelry she wore. Her ears were adorned with elaborate diamond earrings in the shape of a sprig of wildflowers – a real show-stopper. She also wore finger-length rings that brought to mind a queen pronouncing sentence. She sure knows how to work the bling factor. The pieces were stately, intricate, and quite simply magnificent. But you'd expect nothing less from the exotic beauty.
Take a page out of Daphne's book if you want to make a fashion statement. Do not be afraid to go all out with glitz and glamor if the occasion calls for it. Wear some dramatic hair accessories, choose some singular jewelry, and soon you'll be the one who your friends turn to for fashion advice.
Image: P R Photos