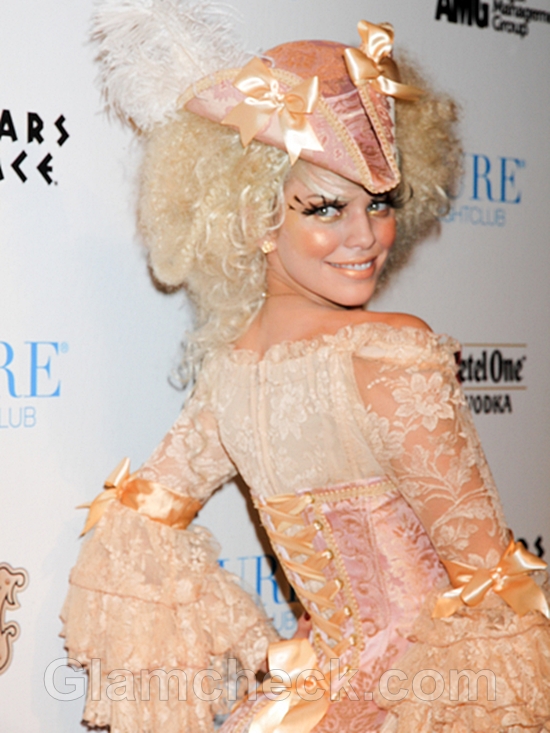 90210 vamp AnnaLynne McCord sure knows how to get into the holiday spirit. The 24 year old kicked off the festivities in spooky style as she attended a Night of Haunted Seduction held at Pure Nightclub in Caesar's Palace Hotel and Casino, Las Vegas on October 28 dressed as Marie Antoinette – well, a much sexier version of the French queen, anyway.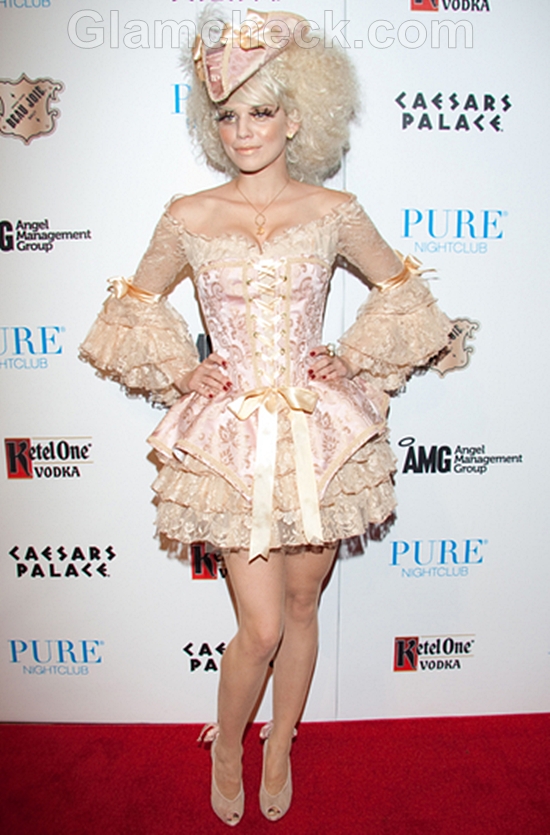 Whoever designed her French Revolution costume did a great job on giving it a modern take. The corseted, off-shoulder dress was a mass of ruffles and lace in pink, peach and cream. It looked perfect for a period costume except that it only reached her thighs – scandalous for the 1700s but perfect for the 21st century. But, of course, some integrity must be maintained to the modesty of that era, which was accomplished with beige stockings, not that those were very good at hiding her toned legs. You gotta give her points for trying though.
She made up for the deviation from the 18th century fashion by staying true to the hairdo of that time. She wore a blond wig which was frizzy and huge with side-swept bangs. Perched on the massive hairdo was a pert hat in the same colors as the dress with bows and a feather.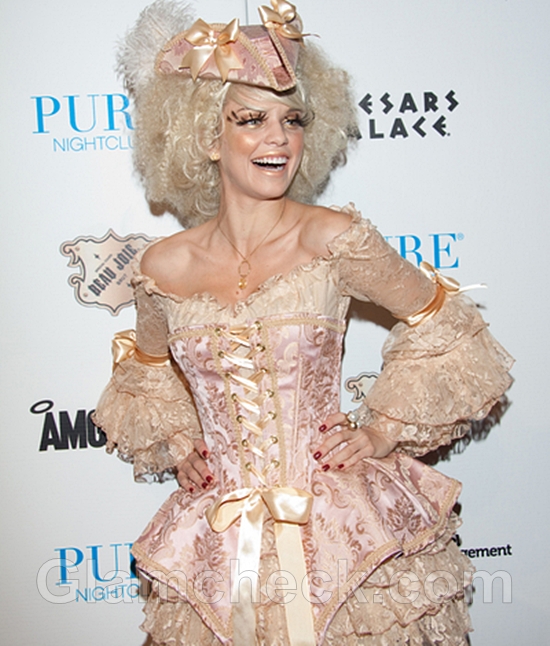 To really get into the look, her face was powdered until pale and a pretty peach rouge was applied on her cheeks and under her eyes, with a just as lovely shade of soft peach on her lips. The focus of her face though were the large fake spider eyelashes that she wore which gave a haunting feel to her look.
The ensemble was complete with peach open-toe heels, and giving her Halloween look the finishing touches were a delicate gold pendant and a large antique-style ring.
We give AnnaLynne a full 10 for her naughty Halloween creation. Every detail from head to foot was well taken care of so that the transformation was complete. If AnnaLynne's costume is any indication of how the celebs are going to be celebrating Halloween this year, you can bet that we're all in for quite a treat.
Image: P R Photos