Gory, gross, bloody! This is not a review of a new horror flick. It's the only way to describe the celebs who showed up for the 6th annual BloodLust Ball held at One Mayfair Church in London on October 28. A precursor to Halloween, the event had the A-listers all trying to outdo each other at looking horrifying.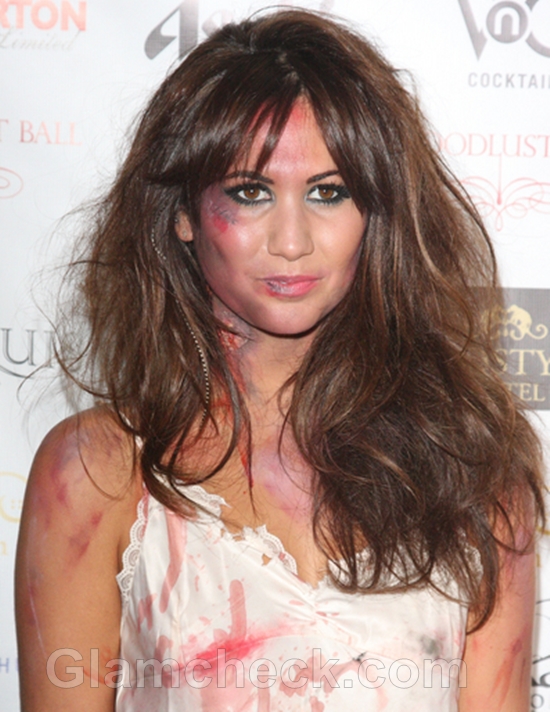 Here's Brit actress Ciara Janson in a ratty slip of a dress and red shoes with messy hair and blood all over her.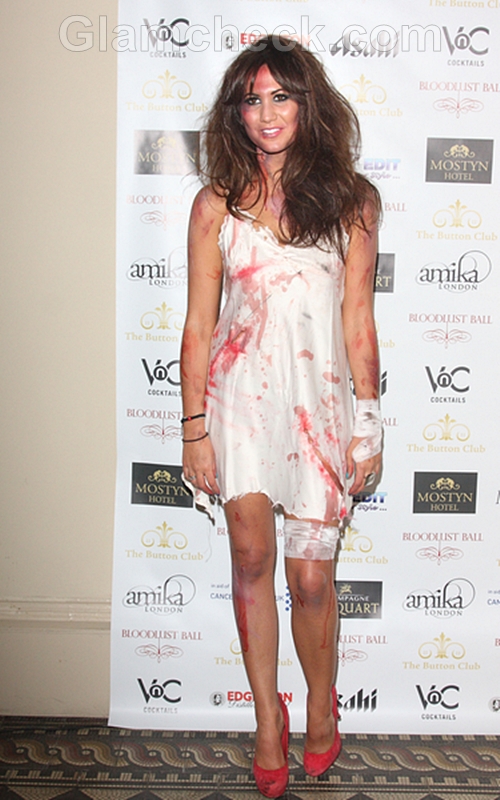 The bandage above the knee is an interesting touch, no? She brings to mind the heroine of a horror movie who has spent her time running away from the psycho or dead guy with the axe who has already killed all her friends and she's the only one left. Will she make it or will he get her too? Run, Ciara, run!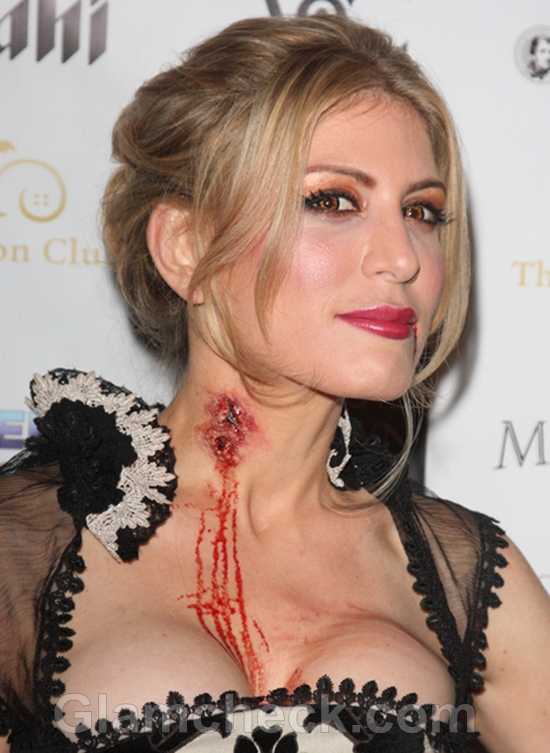 Taking us from slasher flick to vampire tales was model Hofit Golan in a corset dress with a frilly skirt, and fishnet stocking. She had violent bite marks on her neck with blood trailing down her cleavage, and a smaller trail of blood near her mouth.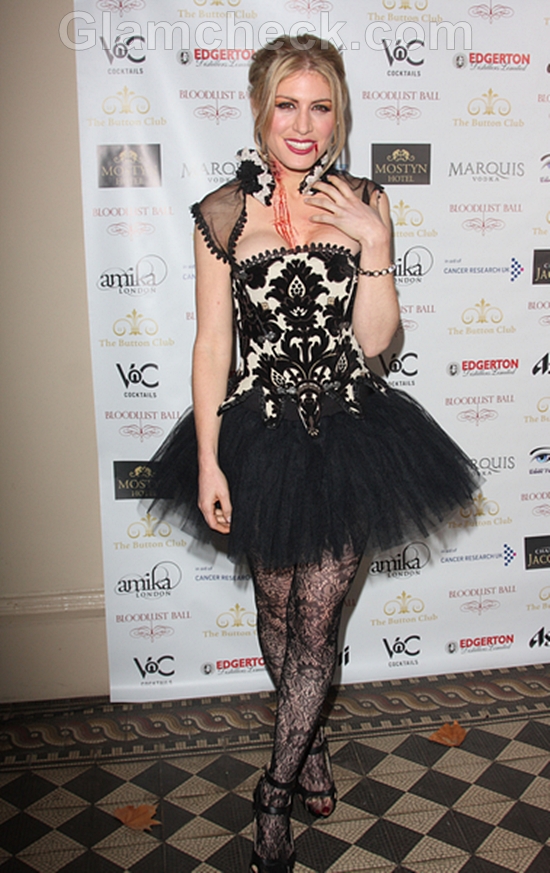 Prom girl bitten by vampire, obviously. But the bit of blood near her mouth make you wonder – is she really the victim or did she just claim one? Keep clear, just in case.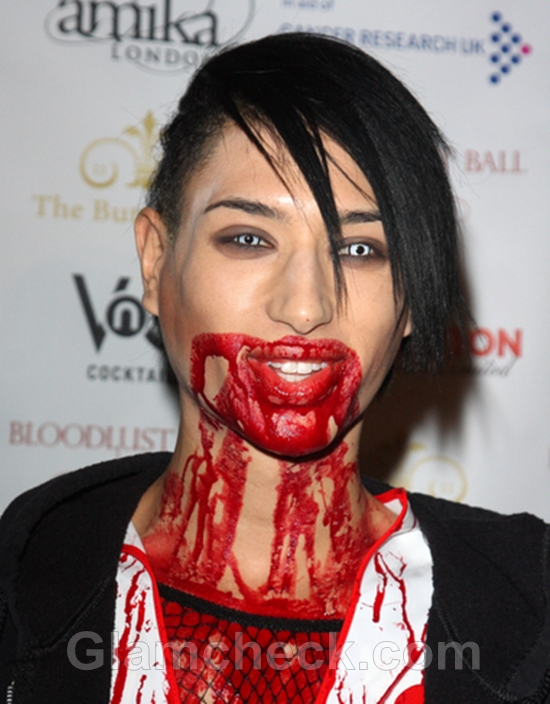 We've left the worst for last. For once though, this is a good thing. Natt Weller wore a very short dress with fishnet stockings, with blood around his mouth and on his clothes – the aftermath of a bloody meal.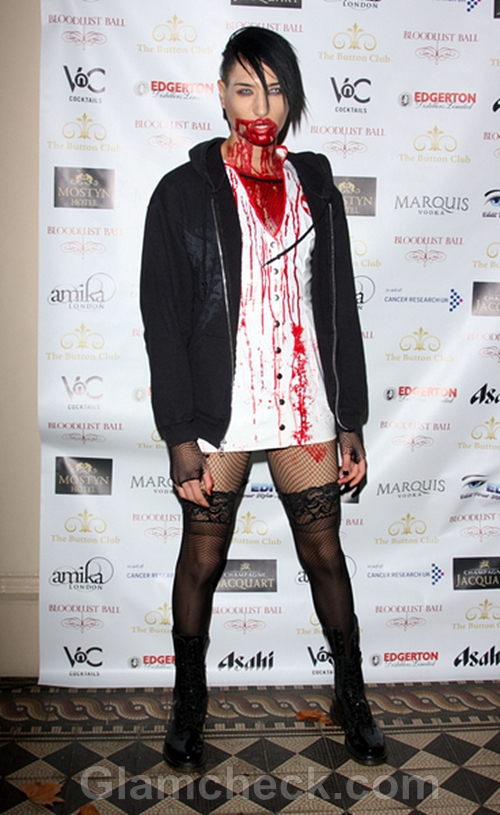 No confusion about who the victim is here. His spooky white lenses were the worst though – can you imagine those eyes coming at you in the dead of night? Brrr! Maybe he was the one chasing Ciara…
Image: P R Photos