The world's most popular beauty pageant is back with a bang. The finals of Miss World 2011 will be held on November 6 at Earls Court in London. This is no ordinary annual Miss World event either. It's the pageant's 60th birthday. It started in 1951 in London with just 26 contestants, and bosses of the event decided that London was a fitting venue to mark 6 decades of the most famous beauty pageant in the world.
Living it up at the lavish London Marriot in County Hall, the 113 contestants have already been through the preliminary rounds. Now only the nail-biting finals remain for Sunday. But it's not all work for the international beauties. Seen here are all 113 contestants on a photocall as they take a tour of London on October 31.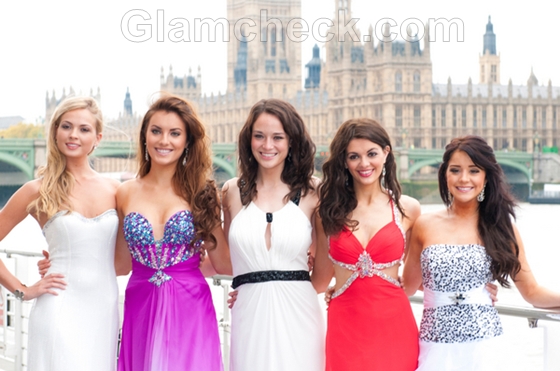 Midst the backdrop of Westminster and the world's most famous clock Big Ben, contestants from Europe pose and flash their perfect smiles for the camera. Left to right, say hello to Miss England Alize Mounter in a strapless white gown, Miss Republic of Ireland Holly Carpenter in a plunging, jewel-studded number, Miss Scotland Jennifer Reoch also in white, and Miss Northern Ireland Finola Guinnane in red.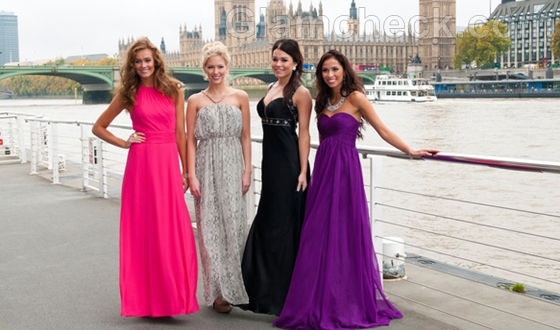 Continuing with contestants from the European continent, from left to right, we have Miss Sweden Nicoline Arturrson in hot pink, Miss Norway Anna Zahl in flowy white, Miss Finland Sara Sleppi in a high-waisted black gown and Miss Denmark Maya Olesen in strapless purple.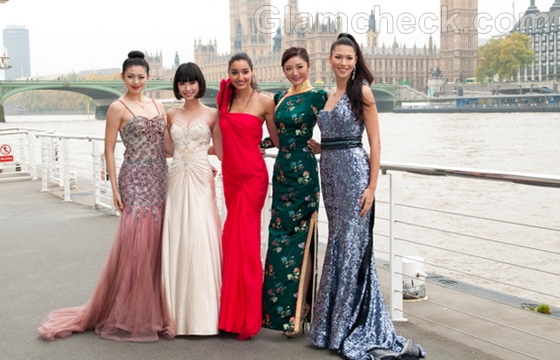 Moving on to exquisite Asian women, (L to R) is Miss China Liu Chen in dreamy pink, petite Miss Japan Midori Tanaka in a strapless white gown with a cinched waistline, Miss India Kanishtha Dhankar in flaming red, Miss Hong Kong Hyman Chu in a stunning teal Chinese-styled gown, and finally Miss Phillipines Gwendoline Ruais in a one-shoulder creation.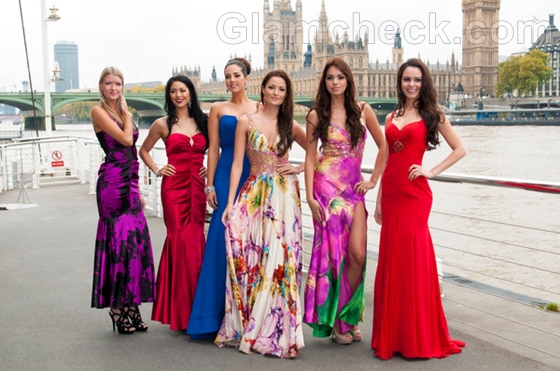 Next, we have the contestants from the Americas. (L to R) Miss USA Erin Cummings, Miss Canada Riza Santos in an elegant red gown, Miss Mexico Gabriela Palacio Diaz De Leon in blue, Miss Guatamala Lourdes Figueroa in a multicolored flowing gown, and Miss Costa Rica Paola Mayela Chaveri Viques.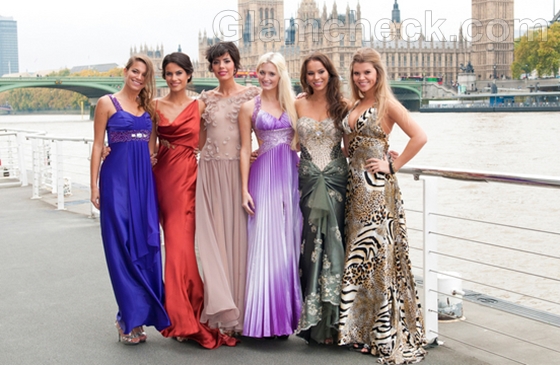 And back to the godessess from Europe, we have (from L to R) Miss France Clemence Oleksy, Miss Spain Carla Garcia Bieber, Miss Italy Tania Bambaci, Miss Germany Sabrina Reitz, and Miss Netherlands Jill Lauren De Robles – all outdoing each other in their sophisticated attire.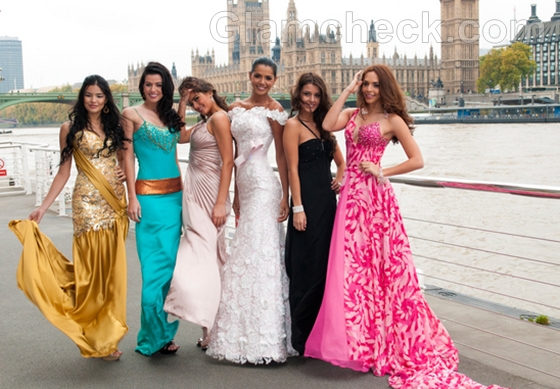 Who's prettier? The contestants from the Northern Americas or those from the Southern continent? You decide. From left to right, there's Miss Argentina Antonella Kruger in a warming mustard yellow gown, Miss Brazil Jucella Bueno in light teal, Miss Chile Gabriela Pulgar Luco in a nude-ish shade, Miss venezuela Ivian Sarcos in bridal white, and Miss Colombia Monica Restrepo in black. The wind was having a field day with the ladies, as is evident from the messy hair and the girls' attempts to keep their locks in place.
The judges are going to have a really tough time deciding on a winner this year. Each of these young women is more gorgeous than the next. Who is your favorite contender for the crown? Don't forget to keep your calendar open for Sunday to watch the live broadcast of the final event.
Image: P R Photos