It is justified to state that our eyebrows literally render a definite framework to our face. However, with the age, your eyebrows may start shedding hair or loosing their charming color. False eyebrows are the definite solution to such problems which may of us may experience at some point of time. And since there is just about no harm in experimenting with looks, false eyebrows are must try to look for our look enhancement. False eyebrows are today available in different shapes, colors and sizes to suit the individual needs of people. In fact, the market is flooded with options in false eyebrows for both men and women. What is more interesting is that these false eyebrows stick to your skin naturally without giving any over-the-top false look. Further, as per users, these may look denser and thicker than your natural brows.
Well manicures and maintained eyebrows is indeed a dream of all! After all, they well define your eyes, make them look bigger and render a particular facial structure to your face.
Types of false eyebrows
False eyebrow wigs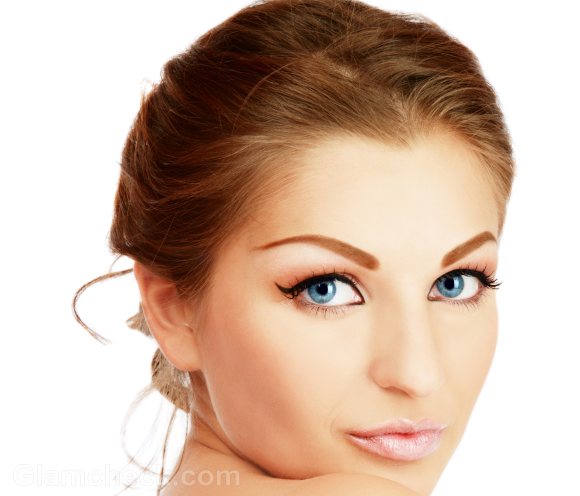 Those who have undergone the complete loss of hair from their brows, are recommended to use false eyebrow wigs that are easy to fit and long lasting. These false eyebrows are skillfully made keeping in mind varied shape and color requirements of men and women. No wonder, you would find variety in the shape, size, color as well as density of these false eyebrows to suit the individual needs of men and women. Moreover, each and every strand of the hair is carefully placed on these false eyebrows so as to stimulate the natural production of hair follicles, especially in the damaged region. Further, many prefer to sprinkle a fine layer of light to medium shaded eyebrow powder over the false eyebrows to render a well kept and manicured look. Essentially, these false eyebrows are intended to be worn in the morning as part of your regular beauty regime and removed late in the evening just minutes before you hit your bed to catch sleep. Further, these eyebrows may be applied over sparsely populated natural eyebrows as well. All you need is a good adhesive so as to stick the false ones over the natural eyebrows.
Eyebrow Pencil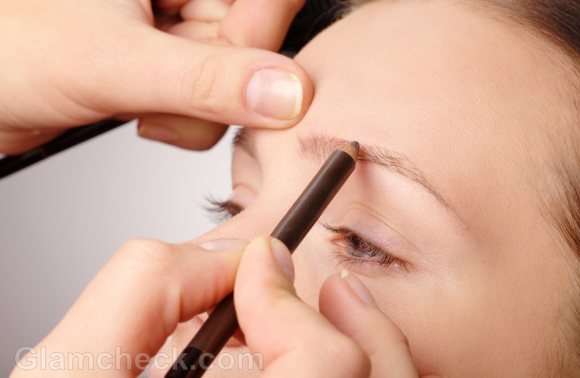 If there is scarce to medium density of hair on the eyebrows, many women choose to augment them with the help of an eyebrow pencil. While choosing the right pencil for yourself, it is imperative to choose the color that matches closest to the color of your hair. Before highlighting your brows with eyebrow pencil, it is important that you apply a layer of foundation and dust your face with face powder so as to even out the tone of the skin throughout the face. Then, at last apply the eyebrow pencil keeping in mind the kind of shape you want. You can further accentuate the appeal of your eyes by using a suitable eye shadow.
Eyebrow Stencils
Eyebrow stencils are other useful cosmetic wonders that are essentially created to accentuate the look of your eyebrows. These can help you bear just the right shape and size of the eyebrows that you always wanted. One of the most popular options available in eyebrow stencils is the plastic eyebrow stencil. All you need to do is simply choose the color of these false eyebrows closer to the color of your hair and pick the right shape that complements your face structure. However, make sure to choose the thin ones lest they render an obvious artificial appeal.
Printable eyebrow stencils
Next are the printable eyebrow stencils which indeed promise new and trendy look. Various sizes and shapes can be easily chosen from their online websites and can be easily downloaded. However, before downloading any one of the designs, it is better to select a light paper on which the exact design can be printed. Remember, the hard paper will not be able to print the accurate look of the online brows.
Eyebrow Tattooing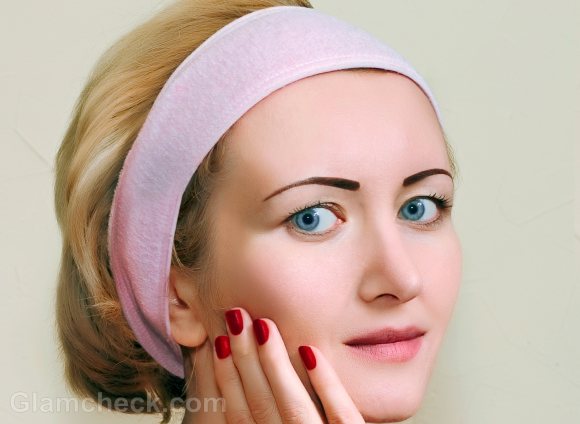 As a popular trend, many people are observed opting for the means of tattooing so as to create new eyebrows in place of the old ones. The best candidates for this option are those people who have negligible growth of hair follicles on the eyebrow area due to old age, progression of a disease and / or subjection of chemotherapy sessions.  Further, men and women who have has scarce growth of hair on this region right from their childhood may also seek for this option to enhance their look. Interestingly, those with completely opposite needs, that is unusually thick and dense growth may also find the means of this treatment useful. Tattooing of the false eyebrows is popularly done in special tattooing centers and beauty clinics. The same is done under the supervision of a professional who keeps in mind factors like medical history, sensitivity of the skin and more.
Tips for applying false eyebrows
In case you have decided to create false eyebrows with the help of an eyebrow pencil, it is better to buy shades that are 1-2 tones lighten than the color of your natural hair.
Further, make sure to properly sharpen the pencil before using it. This is done to ensure that the pencil is able to draw fine lines following a proper shape. However, blunt pencil may be used simply to fill in colors once the outline of the brows has been made.
In case of using eyebrow pencil stencil kit for making false eyebrows, always place the stencil over the eyebrows and use a waterproof eyebrow pencil to trace the shape. For a more natural look, use an eyebrow powder with the help of a thin brush.
While using false eyebrows, like eyebrow wig, it is important to test the adhesive for signs of allergy. In case there are no significant changes observed in the skin, go ahead and use the adhesive to stick the eyebrow wig.
You may also well prepare the false eyebrow wig by trimming them into the desired density and shape before applying them.
After you are done with applying your false eye brows, learn ways to maintain them so as to enhance their longevity.
Image: Shutterstock