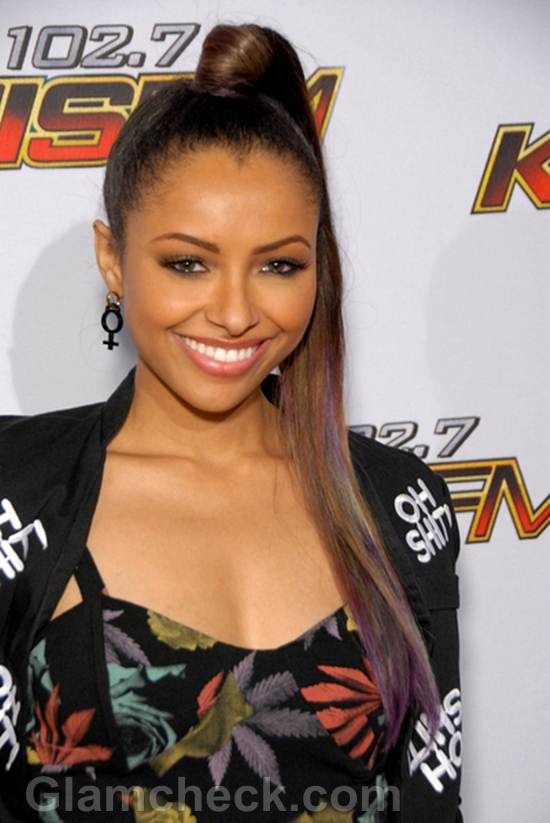 The three-piece outfit she wore to KIIS FM's Jingle Ball 2011 at the Nokia Theater Live in Los Angeles California on December 3 may have been a complete disaster that had the fashion police careening toward her with sirens blazing, but Katerina Graham didn't get it all wrong. The 22-year-old singer and actress rocked a lovely sleek top knot ponytail.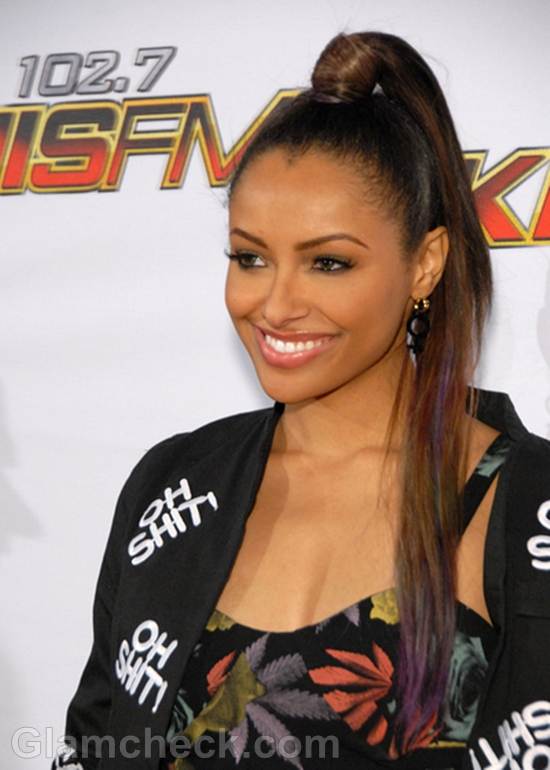 Her long brown straightened hair was swept back from her face in a ponytail that was held up by a knot that sat on the crown of her head. Her ponytail was swept to one side to display the purplish-pink highlights and tinges of yellow color at the ends. This hairstyle allowed her pretty face to really shine through.
Get The Look
Top knot ponytails look better with very long hair. If you have medium-length hair, you can try a top knot bun or a topknot messy do. They look great and can be worn with any type of outfit, day or night. The top knot is also very practical since it does not require any maintenance and it keeps the hair out of your face; a boon for working women who need to look good but do not have the time to primp and preen throughout the day.
Image: P R Photos