Retro styles are fun and an instant head turner, and what can be an easier way of going retro than donning a head scarf. Wrapping your head with a scarf can capture the perfect retro look if done in the right way.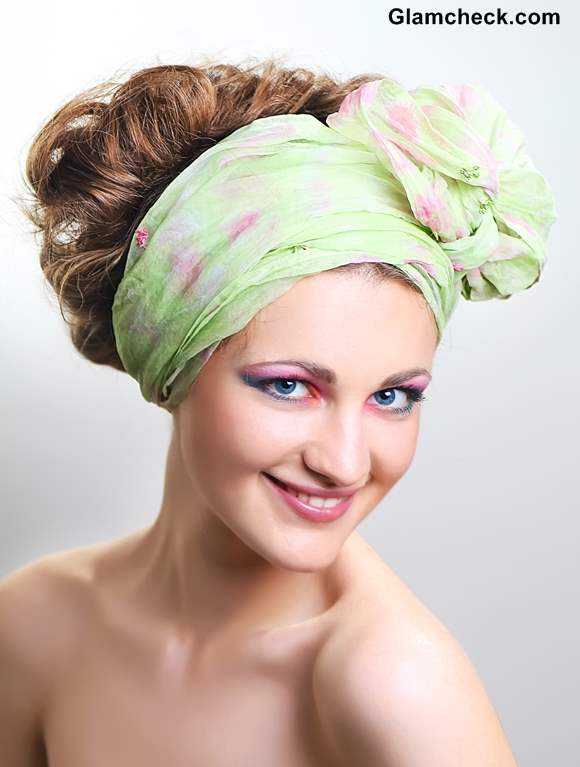 Head Scarf – Retro Styling DIY
Here are some quick tips to look stylish the retro way by using a head scarf.
Head Scarf Retro Styling DIY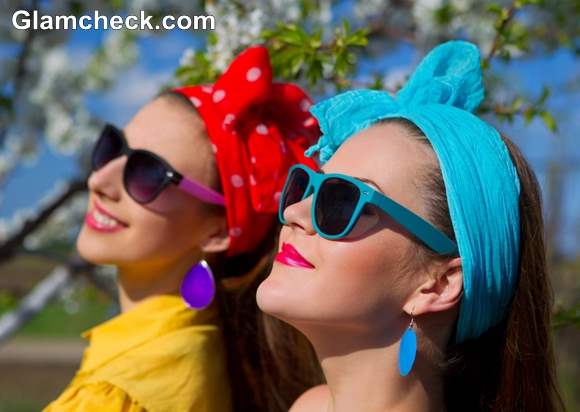 Head Scarf Retro Styling
You need a scarf to get started, but obviously. Pick from vibrant shades and designs, polka dotted ones are fun too and emanate a very retro feel. You can also choose scarves in patterns or hues that go along with your outfit or other accessories for the day. So, you can match your head scarf with your sunglasses, shoes or even your earrings. A dupatta can also be used in place of the scarf.
If you are using a scarf then fold it diagonally till it resembles a rectangle – this will give the scarf more length. As a result it will be easier for you to wrap it around the head. A dupatta can be wrapped as it is – as long as you fold it in a thinner strip. Take the folded scarf or dupatta and wrap it around the crown of your head – covering the full or top part of the hair. Tie the last part into a bow or floral shaped design on the side of your head and pin it in place with hair clips/accessories.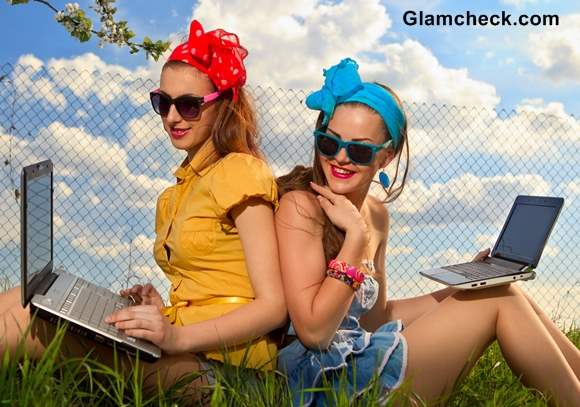 Retro Styling Head Scarf DIY
You can sport the retro style head scarf with open hair or with tied hair like ponytail, buns and other updos. You don't really need a particular or a special occasion to do this fun stylization. If you are in the mood to turn some heads without doing too much effort, then tying the scarf in the retro style should be your pick for the day. 
Image: Shutterstock