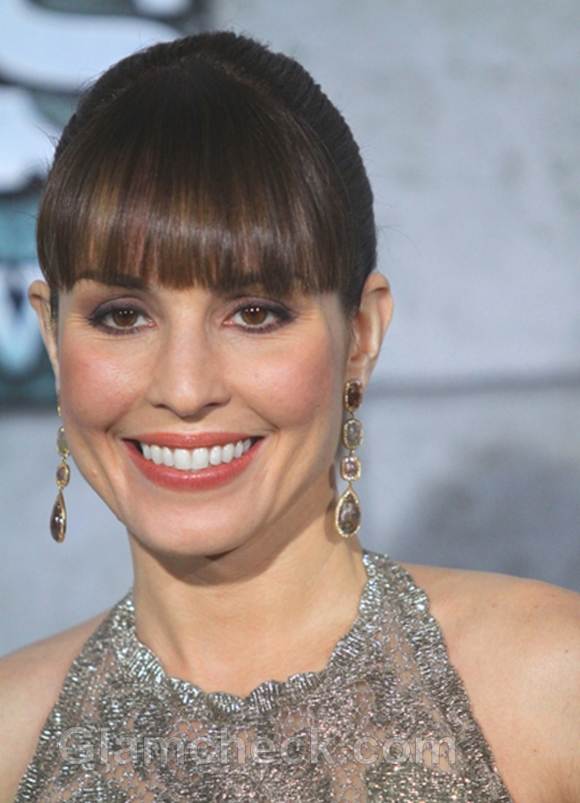 We were very impressed with Noomi Rapace as she attended the Los Angeles premiere of Sherlock Holmes: A Game of Shadows at The Village Theater in Westwood, California on December 6.
The 31-year-old wore a sexy silver halter gown by Valentino for the screening. But what we really loved about her ensemble was her hairstyle.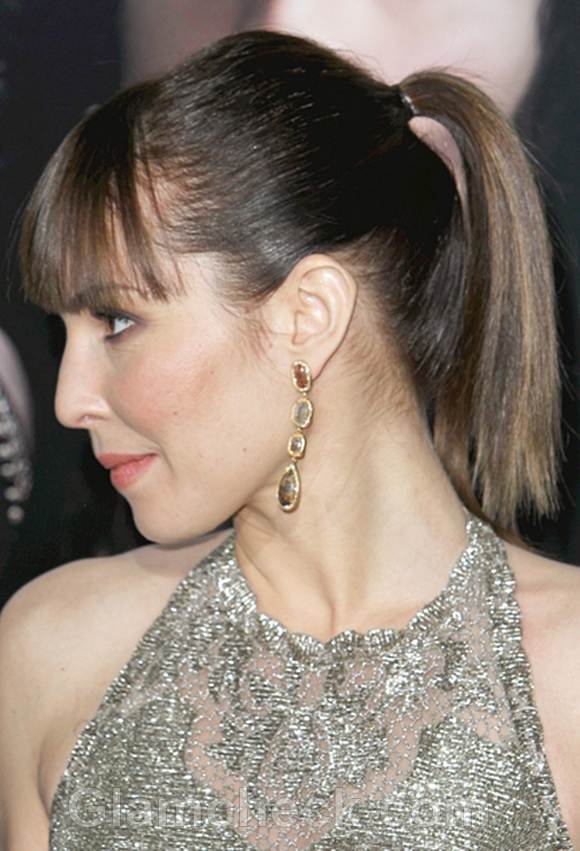 Simple yet sophisticated, Noomi swept her dark hair back onto a sleek ponytail with her bangs combed down the front. No fancy hair accessories; even the band used to tie her hair back was practically unnoticeable. A good call, considering that anything that brought more attention to her hair would have stolen attention from the dress.
We've only seen the Swedish actress play Goth hacker Lisbeth Salander in The Girl With the Dragon Tattoo. So we were pleasantly surprised to see her in a persona that falls at the other end of the spectrum of the tattooed character with a dozen piercings.
Get The Look
Noomi looks very pretty and feminine in this easy-to-do hairstyle. You can sport this do with any kind of outfit from jeans and T-shirts to suits for work and, as Noomi has proven, even with the most formal dresses.
Image: P R Photos