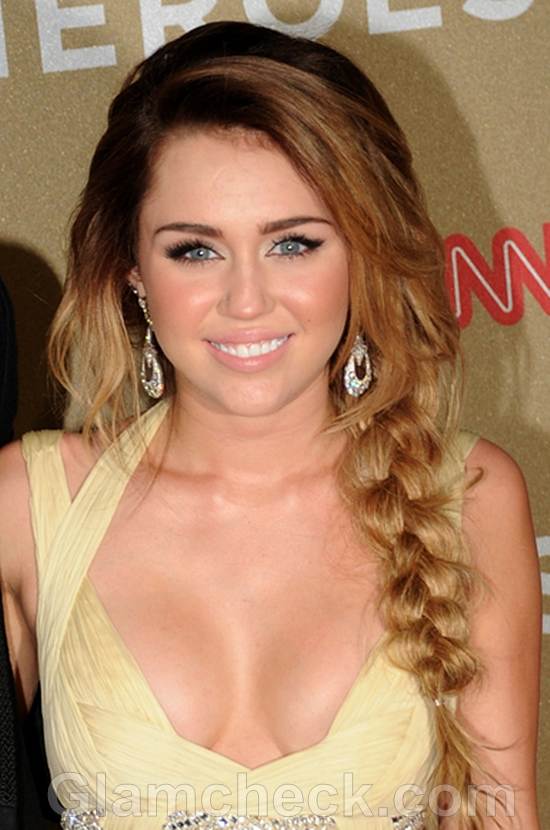 If you've been following celebrity news in the last 24 hours, then you already know about the hype surrounding Miley Cyrus' plunging sunshine yellow gown that she wore to the 2011 CNN Heroes: An All Star Tribute which was held at the Shrine Auditorium in Los Angeles, California on December 11. We think the dress is inspired and it's great to see the 19-year-old all grown up and coming into her own.
But there are other aspects of her ensemble for the evening that is worth pointing out. We're talking about her lovely side plait that seems to have been over-shadowed by the dress but is an integral part of the success of her overall look.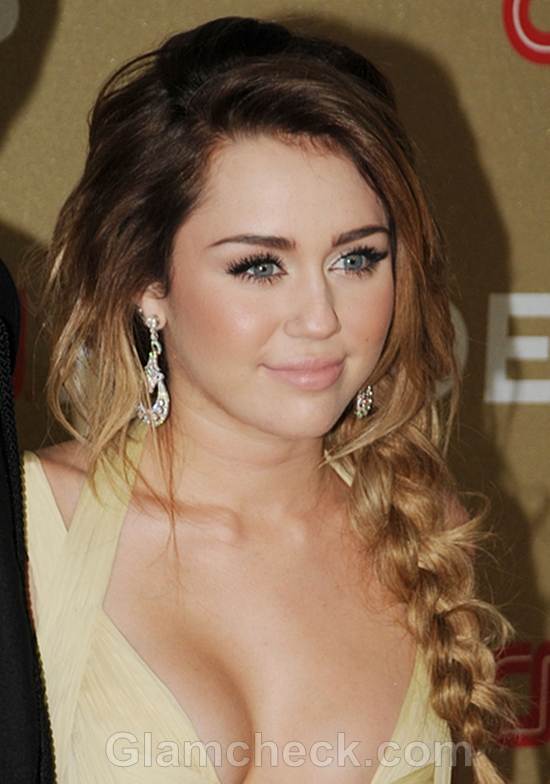 The former Hannah Montana star chose a fun and sexy hairdo to match the rest of her ensemble. Her hair – brown at the roots and progressing to blond as it headed to the tips – was parted, brushed to the side, and done in a messy braid that hung down her left shoulder. The rest of her wavy hair which was too short to be a part of the braid was casually brushed down the sides of her face, forming the perfect frame for that meticulous makeup.
Get The Look
Once up on a time, a side plait was something you wore only with your most casual clothes. But Miley and a lot of other very hot celebs have demonstrated time and again that the side plait, or a variation of it, can perfectly complement certain outfits. Even titillating gowns like Miley's get the prefect finishing touch with a side plait.
This is not a difficult hairdo to emulate but it can seem complicated if you aren't used to doing your own braids. But as you can see, the braid does not have to be neat or perfect to look awesome. The messiness and seemingly awkward form of the braid can add an approachable feel to your look.
Image: P R Photos