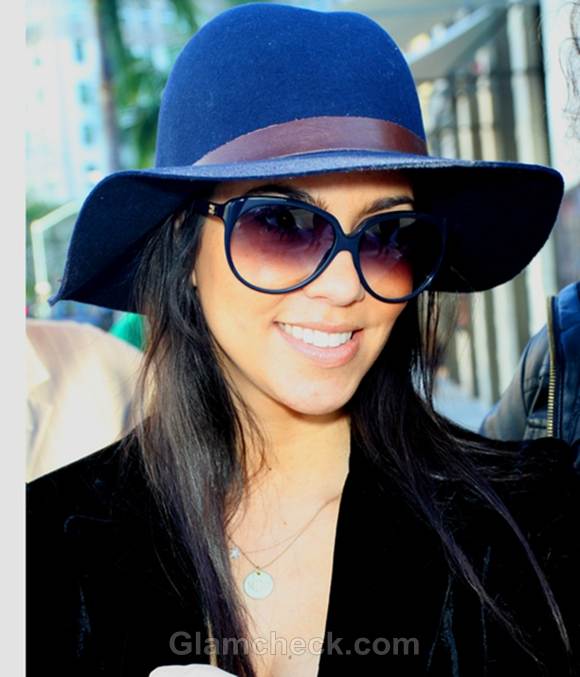 The Kardashians may not have any talents that justify their fame and money. But you have to admit that the girls know how to dress. Kourtney Kardashian was seen shopping on Rodeo Drive in Beverly Hills, Los Angeles on December 20 looking as stylish as always.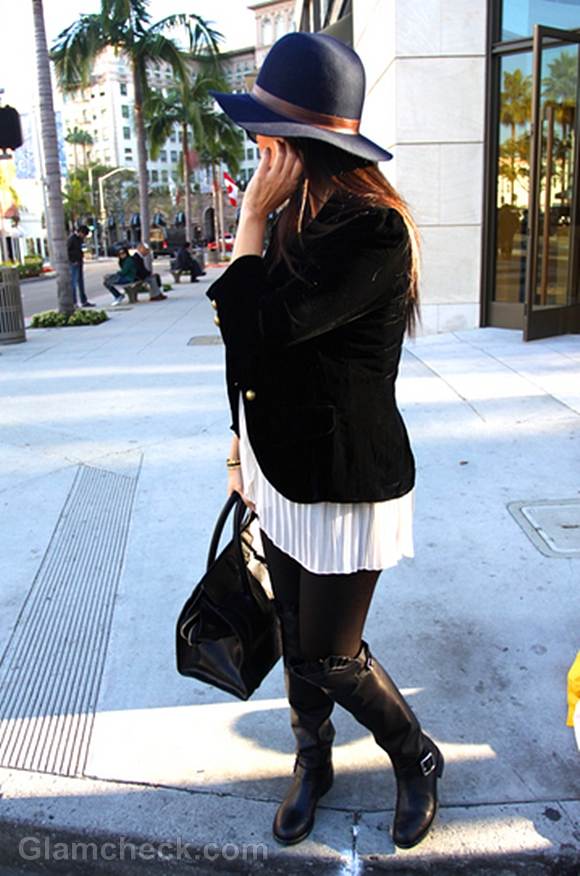 The 32-year-old reality TV star wore black leggings paired with a white flowy top and a black leather jacket. She accessorized with a big black Gucci leather bag, a really cute floppy purple hat and black knee-high boots – the latter a passion with her, we see her in them almost all the time.
Kourtney left her hair loose. And she went au natural with her makeup. She completed her street look with large sunglasses, a gold bracelet and a silver chain with a pendant.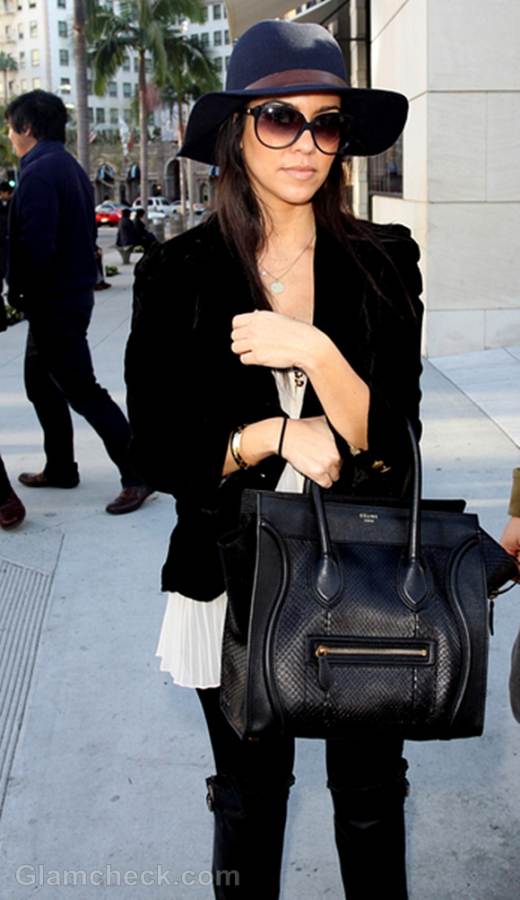 The pregnant socialite spent the day shopping and was laden with bags at the end of it, but she also spent a lot of time indulging in pregnancy cravings. And looking sexy all through it, mind you.
Get The Look
Leggings are a versatile piece of clothing. You can wear them under a short dress if you're too shy to show off your bare legs or you can pair them with a long top and boots like Kourtney and you immediately have a classy ensemble put together with no effort at all.
But you really should accessorize or you risk looking too plain. A jacket of some kind, even a sleeveless one, is the minimum to make the outfit look more complete.
Image: P R Photos