You may have seen neon pink eye-shadow, among other shades, at Vivienne Westwood's Spring/Summer 2011 fashion show. The beauty trend has been popular on the ramp and on the party scene ever since.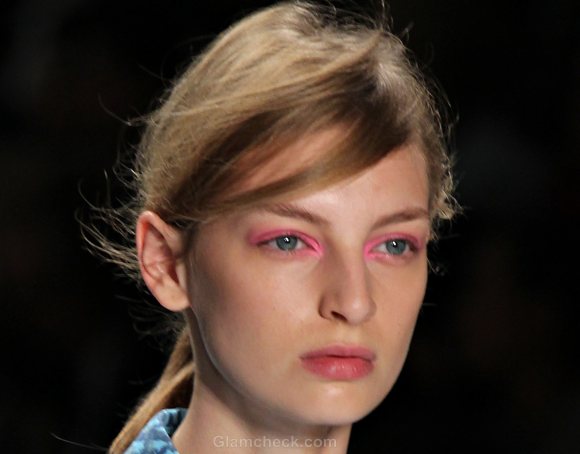 The radiant neon colors light up the face, making the wearer look doll-like and pretty. Let's take a look at how to wear neon pink eye-shadow with natural lips.
Base Makeup
Few are blessed with perfect skin. This is why foundation is such an important part of any beauty trend. Without a clean, flawless base to work on, the rest of your hard work will just look shoddy. So cleanse your face, moisturize, and wear your foundation.
Working With Neon Pink Eye-shadow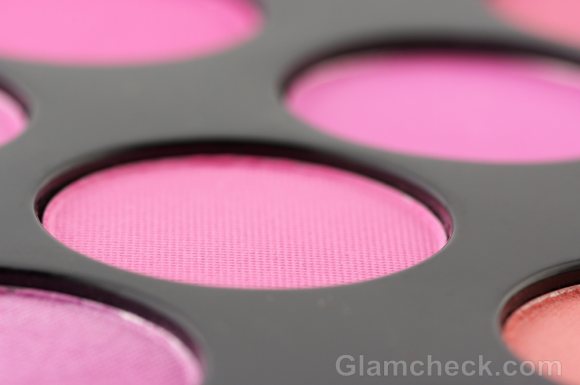 There are several shades of pink and they may not all suit you. So make sure that you have a neon pink eye-shadow that works well with your skin tone.
Use an eye-shadow brush to apply your neon pink eye-shadow to the lids.
Start with the upper lids.
Be more generous with your applications on the inside corners of the eyes.
Do the same on the lower lid, focusing on the inside corners again.
Steer clear of the mascara, kohl and eye liner with this beauty trend.
Getting Those Natural Lips

All you really need here is a good lip balm to moisturize your lips and bring out their natural pinkness. But before that, you have to make sure that there is no dead skin on your lips, as this could make them look dark and dull. You can amend this by exfoliating your lips with a toothbrush. This also increases blood circulation in the lips, thus making them appear fuller and more pink.
Don't have naturally pink lips? No problem.
After you are done exfoliating with the toothbrush, put on the lip balm, and then wait for it to dry.
Now apply some concealer on your lips, and ensure that you do a good job of blending it in. Allow this to dry too.
Finally, apply a very light pink shade of lipstick. Do NOT use lip liner as this will ruin the natural effect that you are trying to achieve.
You can go for lip gloss if you wish.
When to Wear Neon Pink Eye-shadow and Natural Lips
Work is the only place you shouldn't be sporting  this beauty trend as your boss may not be amenable to you turning the office into a fashion hub (although the ladies there sure would appreciate it). You can, however, wear this look practically anywhere else, preferably at semi-formal and informal dos. The neon eye-shadow means that this would definitely look better at night. So that makes it perfect for club-hopping, girls' night out, first dates, or post-work shopping spree.
Image: Shutterstock