Shopping- indispensable hobby
One thing a woman lives for is surely shopping, besides loving, eating, sleeping and keeping fit. Whether you fall in the category of an impulse shopper or you shop when there's a need, nevertheless its indulgence in its purest form. Shopping is a great stress buster and can give a woman an adrenaline rush, and for sure requires one to be at ease. One needs to be in the right mood to shop, with the right mindset to spend and have a good amount of time at one's disposal.
Shopping can sometimes be need and sometimes greed, and there is a very thin line between the two. Before heading out to shop, one must be clear on the budgeting and destination to shop from. While you are on a hunt for that perfect dress or those best-fit bottoms, you should be looking great already to relate to the stylish piece. It will make you feel more confident and you will look more charming, as a shopper.
Even though this is what we think about all the time, we never narrowed down to writing or in-depth thinking about how to dress for shopping.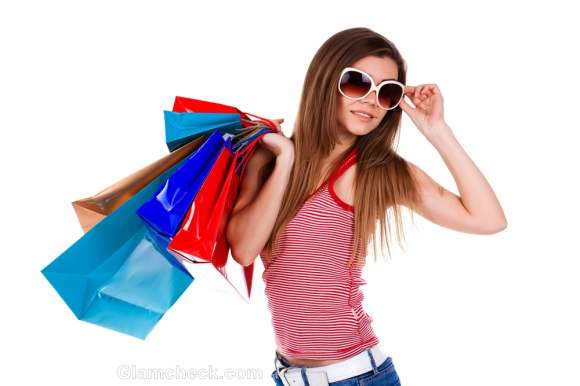 We are happy to tell you, as much as it's important to go buy the trendiest stuff on the rack, it's important to be well-groomed and well-dressed too for this tedious yet happening retail therapy.
Shopping means consuming lots of time, energy and effort and it all boils down to one major factor- comfort. The shopping experience in the morning is amazing, as it finds you the right parking spot along with your favored purchase without having to dwell in the worry of trial room lines or too much crowd. Dressing up comfortably and in your favorite pair of clothes, can help you stay within your budget as you'll spend less and enjoy the experience more.
Get inspiration!
Celebrities like to be at their classic best while shopping, as they swear by a natural life apart from the glamorous life on screens and this way avoid being hounded by paparazzi. You might want to adopt the simplicity in Pippa Middleton's style while shopping, in a cotton dress and flats or sneakers and sweatpants. Jodie Foster loves to go shopping in a 'super-casual' look with jeans, t-shirt, jacket and converse sneakers.
Tips & Tricks on how to dress for shopping:
The basics: Go basic on the clothes, if you wear all your fancy ones to shopping you wouldn't have your heart on anything better, coz you are wearing the best already. Wear simple and subtle clothes, which absorb sweat and keep one cool.
Bag: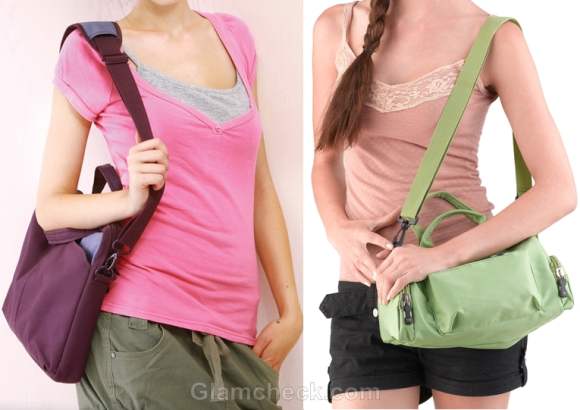 It's essential to carry a big bag, where you can stuff in all that you have shopped without having to carry a lot. The bag to be carried should have multiple-compartments for all your little knick-knacks to park themselves in place, without getting lost in the humongous capacity of the bag. Also, a shoulder bag which is light in weight and easy to carry throughout, without having your hands to carry all the weight. The bag can also be a side bag which can be slung across, not having the shoulders carry the weight and let you move around without trouble. Make sure you have least number of things while moving around, as you might end up leaving something at a store or a restaurant while snacking, as your excitement will have no bounds.
Footwear:
Well-rested feet and feet in their comfortable zone, can walk a thousand miles more than their capacity. "Flats" is the keyword here, whether you are comfortable in heels or not. Let the outfit be elementary, but do not compromise on the shoes you wear.
Hair: 
Hair should be nicely done up in a ponytail or a bun. Hair should be nicely washed and put together to look presentable, to have an actual idea of each garment with the hair put down.
Shades & watch:
Make sure to carry along a pair of shades to protect you from the sun and a wrist watch to help you keep the track of time.
Make-up:
It's a great idea, to put some make-up on to get an idea of the entire look once you try something on, otherwise the prettiest thing on a shabby you will not stand out the way it would otherwise.
Perfume:
It's essential to wear a great perfume and carry one along too. You might perspire a lot while spending your energy shopping, and you'll feel great about yourself if you smell nice.
Do's: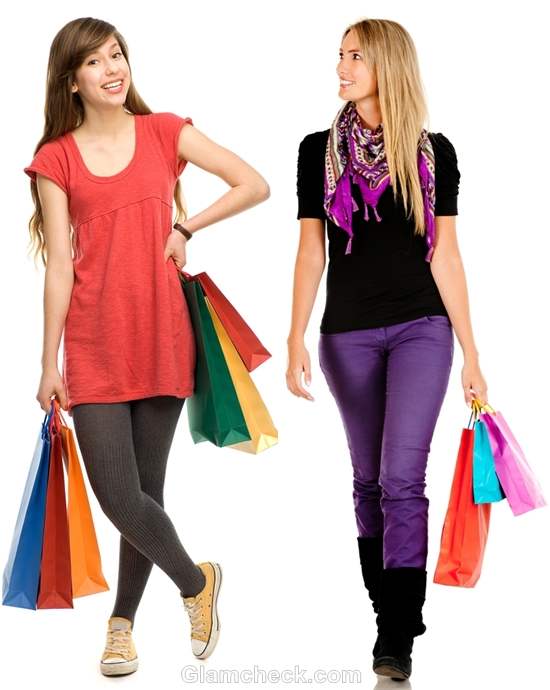 Make sure you are well-covered according to the venue for shopping. Wear more covered clothes if shopping at a flea, to avoid sun tan and wear whatever you like to look classy for mall shopping. Dressing for the correct destination is a major factor to be kept in mind.
A great idea is to wear a tube top, tank-top or an inner while going shopping. It makes you more comfortable when trying out transparent, translucent clothes or clothes with a deep neck.
If going to buy shoes, make sure you where flip-flops or easy slip-ons so that you can try any number of pairs at many showrooms, without having the hassle of putting on and off your shoes. Also, avoid wearing socks, but if sports shoes are something you have to pick, carry a pair of socks with you.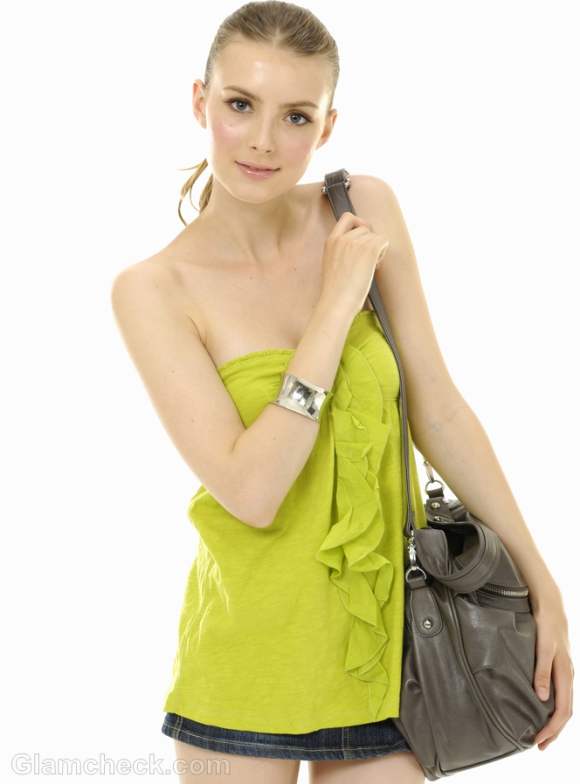 Wear less clothing, as the many times that we go to the trials we spend a lot of time to get rid of the outfit baggage and the process is tedious.
Wear something easy to slip on and of, as that will save time and trouble.
Another point of utmost importance is to wear the right kind of lingerie for proper show and fits and tops and bottoms.
The staple for shopping is jeans or shorts and a great tee and works as a classic.
If you've got a fetish for belts, wear one or carry one along just incase you need to try it with something.
Don'ts
Heels are a strict no-no. Avoid heels, as they look glamorous but are definitely not the perfect choice for shopping.
Never step out for shopping in a bad hair day. It will spoil your experience and make you feel under-confident and filthy.
If you are feeling extremely cranky and fatigued, you probably need a massage or a spa but not a dose of retail therapy. You don't want to come back home with your wallet untouched, but legs aching and mood worsened.
Have a great shopping experience with this "how to dress for shopping" guide and make the most of your retail indulgence.
Image: Shutterstock