Actress Karan Kendrick wowed in a retro-style white satin cocktail dress with Christian Louboutin sandals at the Los Angeles Premiere of "The Hunger Games" at Nokia Theater L.A. Live in Los Angeles, California on March 12. However, her eye makeup left us anything but impressed.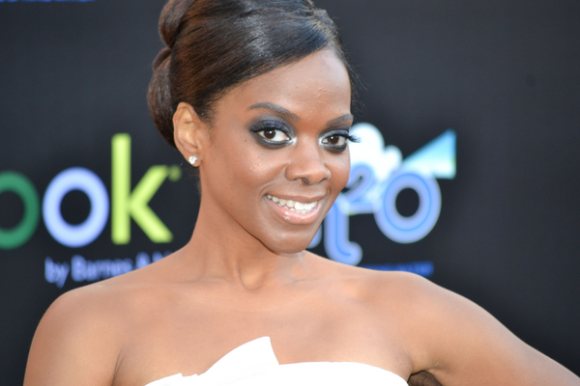 Karan seemed to be going for a sultry, smoky, ethereal look with her eyes but it went horribly wrong.
The dark gray eye shadow that she used looked like someone had taken a crayon and drawn circles around her eyes. She looked more like a raccoon than the red carpet diva that she truly is.
It's sad really because the rest of her outfit is so elegant and well-thought-out that you begin to wonder where the inspiration for the horrendous eye makeup came from and then you rue that a perfectly awesome ensemble had to go to such waste for lack of better judgment.
Well, at least this is a great demonstration of makeup gone wrong and we all know what we need to avoid. Right, ladies?
Image: P R Photos