Who says women with curves can't be as stylish and chic as the runway models? One perfect example of this is the Hollywood Socialite Kim Kardashian who was spotted at the "True Reflection" Fragrance Launch Party at The London Hotel, 1020 N. San Vicente Boulevard / West Hollywood.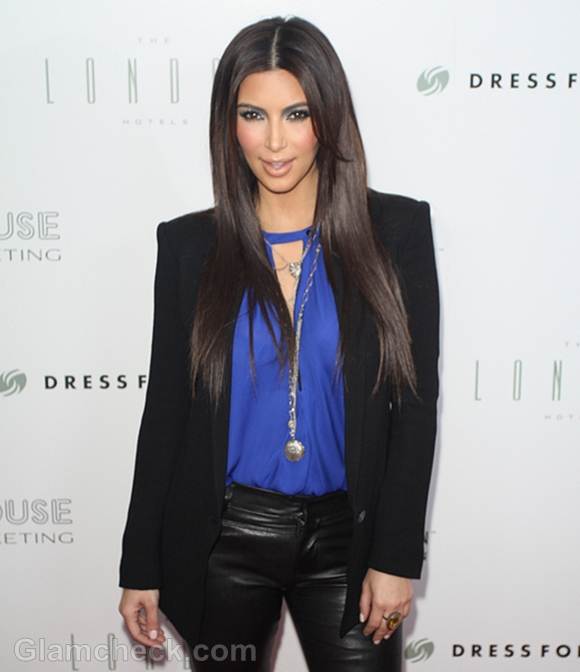 She looked absolutely rock classic chic in a structured black Helmut Lang Blazer with electric blue A.L.C top and skin fitted black J-Brand leather pants. The clothes showed off all her curves in the right places and she seemed to be absolutely comfortable showing them off. She paired it up with a pair of black sexy Sergio Rossi pumps. She kept the accessories minimum with a chunky ring and silver neck pieces and pulled of the look without any hitch.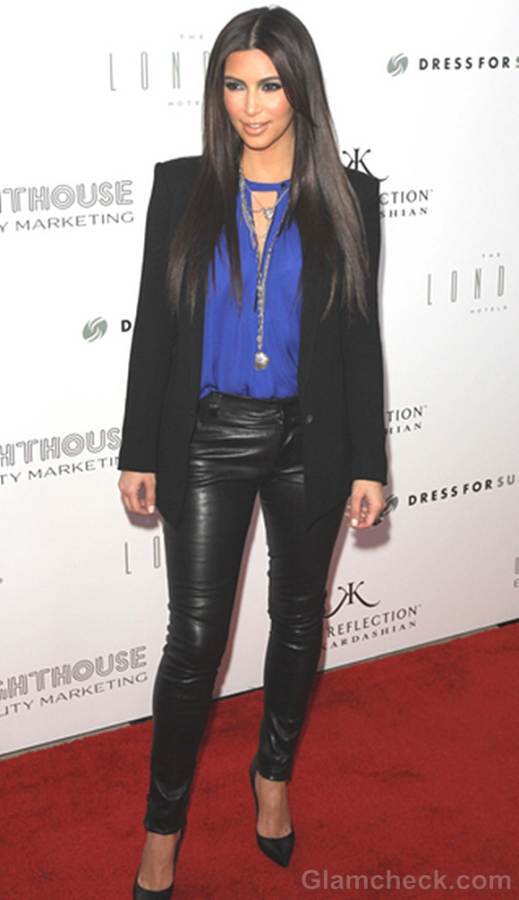 The hair was straight and sleek and was left open to fall on the shoulders. The makeup base was nude with a little blush highlighting her higher cheek bones. The major emphasis was on the eyes with a mix of blue and green eye shadow. The lip color was nude with a little gloss. 
This was also unfortunately the flour throwing incident, where a woman from the crowd threw a packet of white flour on Kim. But she took it in her stride and returned after 30 minutes all cleaned up and looking as sexy as before and laughed it off.
Image: P R Photos