Accessories have a charm of their own. They literally have the power to instantly elevate the style level of any outfit by adding color or the required spark to whatever one wears. Often the accessories can be defined as the most dramatic element of the entire look, because these never completely dominate the look yet can range from something completely fun and funky to as serious as possible. Accessories not just cater to functionality but have a role to play beyond that. These definitely can make or break an outfit, provide a much needed 'styling' support to any look and actually steer away direction of the sensibilities an outfit stands for. It is because of all these reasons; an accessory is our style pick of the day-the quilted envelope clutch bag.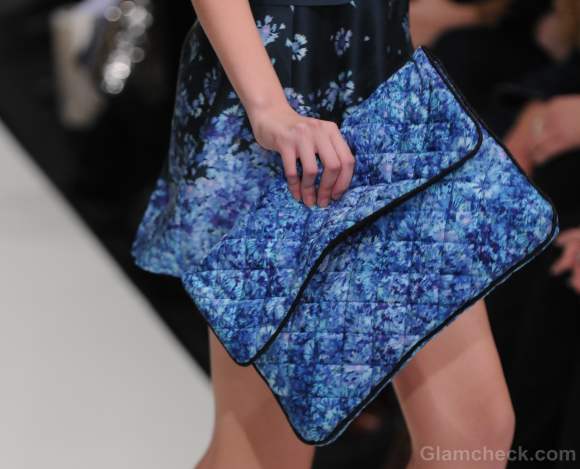 Often two trends combine together to form new products that satisfy the ongoing fashion tastes. Our style pick of the day is a good combination of the quilting technique and the envelope style of the clutch. It has been a while since the quilting technique has been loved by all and by now has featured in the form of various products including the iconic 'Lady Dior' bag by Christian Dior which is a classic piece. The envelope clutch is the current rage. Hence, the quilted clutch bag.
Styling Tips
When one doesn't have too much to carry then a bag like this makes for a perfect option to carry the basics and is a style statement in every possible way, from the most casual attire to a dressier one.
Casual Chic:
The quilted bag in vibrant colors is a perfect match to a casual pair of shorts, denims or a maxi skirt. With the combination of prints and quilting, there is a lot happening on the bag itself and can brighten up and work the part of a perfect contrast in a casual outfit without looking too much.
Feminine Story:
Take inspiration from the styling ways of Viva Vox collection at the Volvo Fashion Week. The quilted envelope clutch bag has been used as a contrasting element against the black dress. The softness of the bag is a good way to balance out a structured outfit resulting in a look that is feminine and good enough to see you through an evening out.
Image: Shutterstock