It is now time to give the creeps and scare the hell out of people. Yes, it's Halloween! We say, let's pull out our make-up kits and get outrageously spooky. To get our zombie inspired look, you'll need: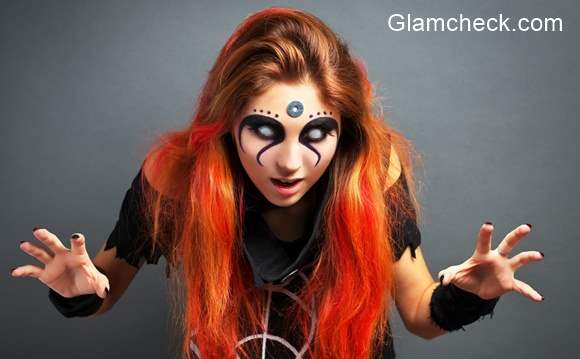 Halloween Makeup – Scary Zombie White Eyes
Black liner or eyeshadow (with make-up brush)
White contact lenses (Halloween special)
False lashes
Foundation
Orange hair chalk
Steps for the Zombie White Eyes Makeup: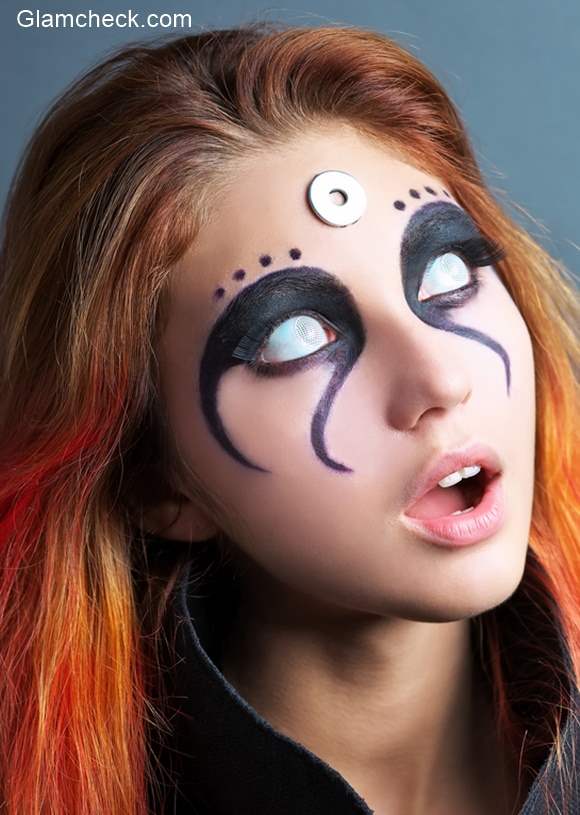 Halloween Makeup Zombie White Eyes
Start with applying the foundation over your face to help achieve a pale zombie face. So yes, no contouring there!
We'll now use the eyeliner or brush with the black eyeshadow. Draw an exaggerated shape to resemble a mysterious occult symbol and fill in. This should extend above your eyebrows, completely covering them. Also, draw over the lower lash line.
To give a further evil, occult feel draw dots over the eyebrows.
Add dramatic false lashes.
For the hair, use the orange chalk all over, concentrating more towards the ends. The end result should be a fiery, glowing or burning fire like appearance.
Finally and most importantly, add the white contacts.
You could even glue a round metal to your forehead to give an even more mystifying, spooky feel. For costume, just rip your black T-shirt, accessorize with black wristbands, nail polish and there! The extremely creepy Zombie Halloween look is done. Make sure you don't go where the kids are!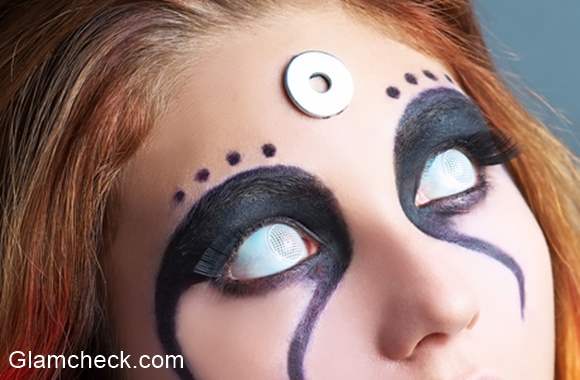 Halloween Makeup Zombie Eyes
Image: Shutterstock