No girl is greater envied than the one with silky straight hair. It's elegant yet sexy, plus it is low-maintenance. Now although you girls out there with silky straight hair love your locks, there must have been times when you wonder what to do with them, how to style them so that your do looks unique.
It is true that straight hair can sometimes seem boring because it always looks the same. Styling straight hair can be a little difficult since this type of hair has an inherent slipperiness that does not allow it to take on a variety of hair styles unless you are willing to put in a lot of time and effort with the blow dryer, curling iron and an array of hair products.
The secret to impressive silky straight hair styles is to style the hair using your hair's natural look. You'll find that you get better results when you style your hair in straight styles rather than teasing it into waves or curls. We're not saying you shouldn't style your hair that way, but sometimes you just want to show off your straight hair without looking boring.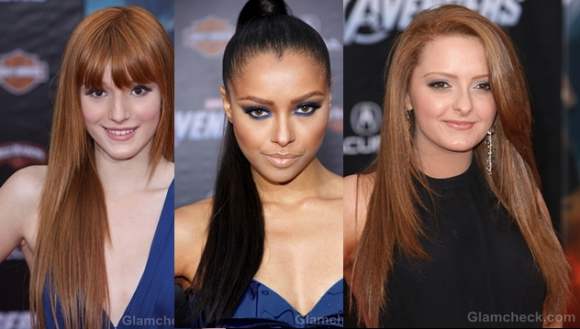 When in fashion doubt, look to the celebs for inspiration. Well, not always because they are human and make mistakes too. They usually get it right though. The way that three of these ladies got it right at the Los Angeles premiere of "Marvel's The Avengers" which was screened at El Capitan Theatre in Hollywood, California on April 11.
Bella Thorne
First up, we have pretty Bella Thorne. Deep bangs hang down her forehead, stemming from a lovely curvy parting in the center.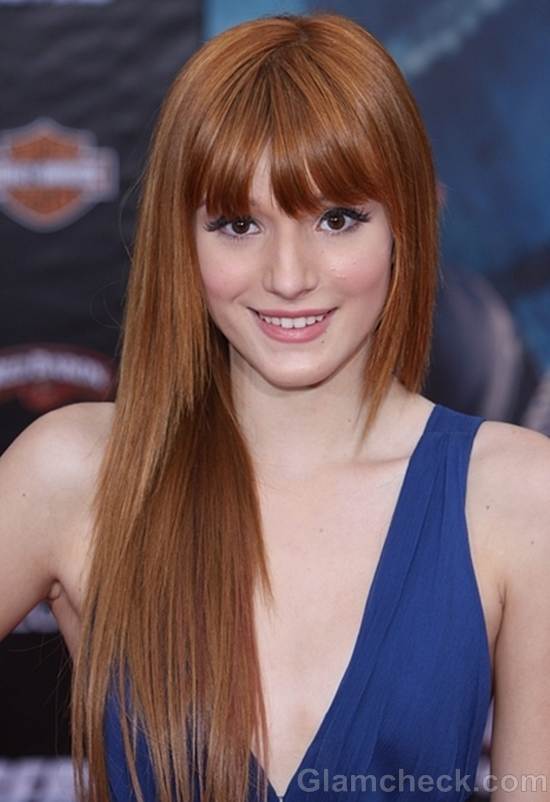 The rest of her perfectly silky straight hair is cut in layers and a portion of it is swept over her shoulder. Without the layers, this style would have looked very lifeless. Bella's hairstyle gives her silky straight tresses a modern look.
Kat Graham
Edgy Kat Graham has always favored the sleek top knot. She has thin, long black hair and this style is perfectly suited for the hair type and for her face.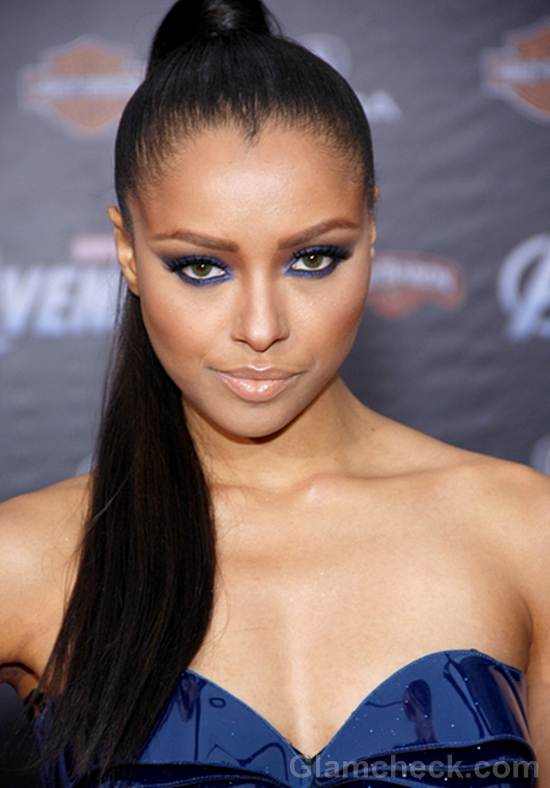 Practical, simple to maintain and a good style even for a beginner to work with. The sleek top knot looks good with a variety of ensembles so you can give this a try any time.
Mackinlee Waddell
Finally, we have charming Mackinlee Waddell in an elegant hairstyle. Cut in layers too, her red/brown hair is side parted and portions of it are swept over each of her shoulders to showcase the layers.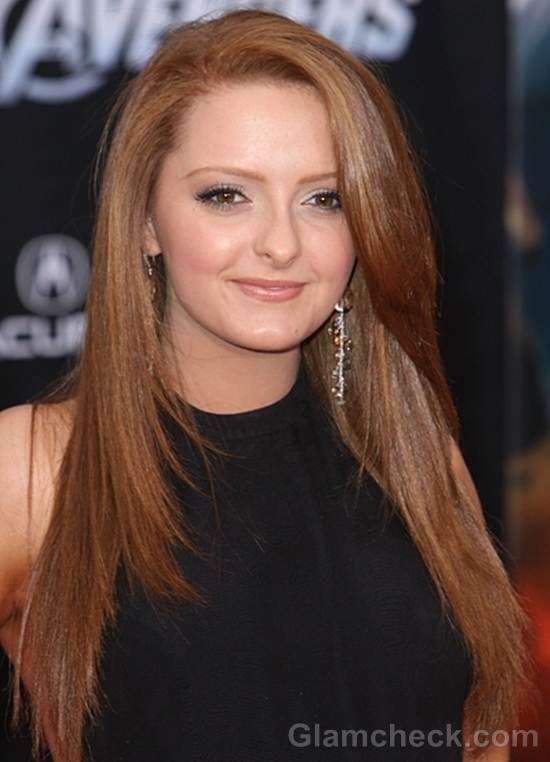 You can see that the bangs which have grown out to below her chin and swept to the side is what gives her do most of the volume, lending her hair an effortless, bouncy feel which we're always trying to emulate.
Image: P R Phtos