They always say how little girls try to fit into their mother's shoes. We saw a perfect example of this line when the beautiful Freida Pinto arrived at the NYLON Magazine 13th Anniversary Celebration at Smashbox in LA.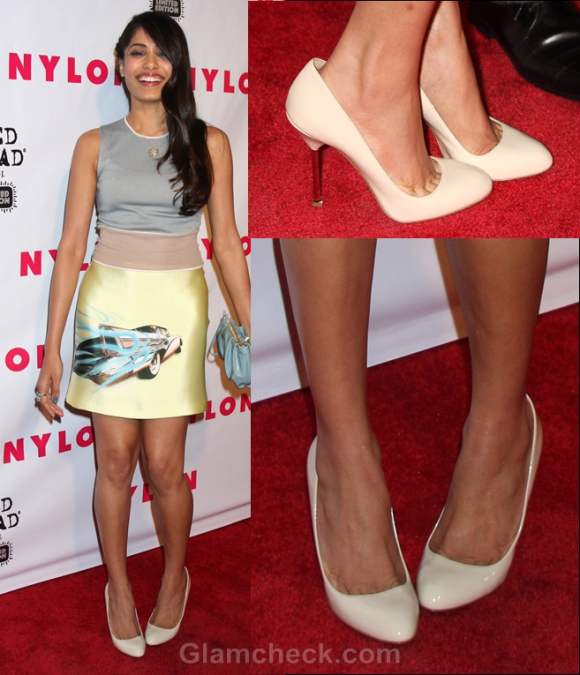 Freida lived upto her image of being a true style icon, dressed in a grey sleeveless fitted top and a pastel lime yellow skirt with a side graphic placement. The combination was awesome as ever, but what really caught our attention were the ill fitting/wrong size shoes.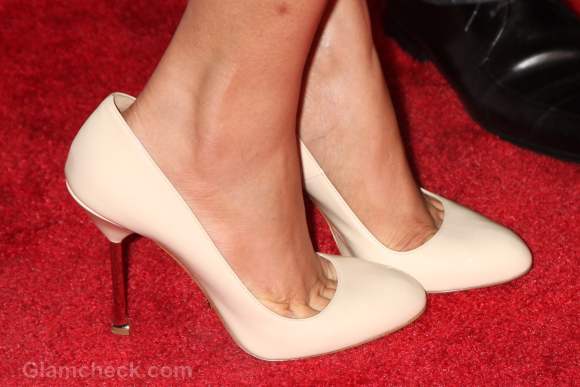 Freida seemed to have run out on her shoe collection and definitely planned to pick something from her mother's collection. The worst you could do with such a wonderful style combination is picking up shoes which are 2 sizes bigger than your foot.
She could have picked up a pair of nice grey pumps or any other color which had a co-ordination with the colors in her ensemble and which would have actually fitted her. We wonder while walking how many times was she able to keep her foot from getting out.
 She has a history of finishing off her look with utter perfection, but this was a real shocker. We hope the next time she would ditch her mom's collection and will abide by something which will save her from being in an embarrassing position.
Image: Shutterstock