When we talk about Androgyny in fashion, the first thing that would cross your mind is a woman dressed like a man. There is nothing sexier than a confident and head strong woman who is willing to match her steps with the male ratio even when it comes to fashion.
The Androgynous fashion has always been in vogue. We have seen quite a few examples happening this year at the runway for Calvin Klein Fall 2012 fashion show during Mercedes-Benz Fashion Week. The collection was obviously chic and sorted, but what we loved the most were the Androgynous hairstyles.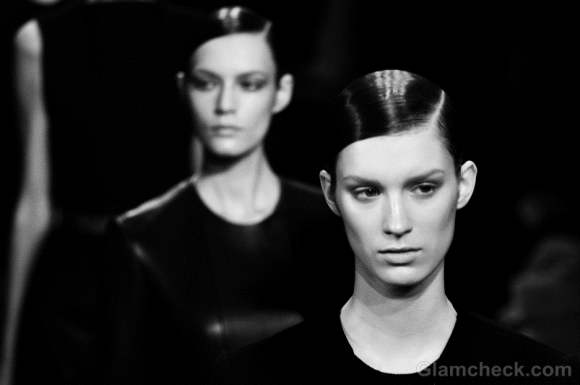 Now these kinds of hairstyles suit women who love to take control of themselves, who are prudent, strong and discreet. You need to have that extra edge in you to be able to carry off this look. If you fall into the category of an independent woman, then you are so going to love yourself with this look.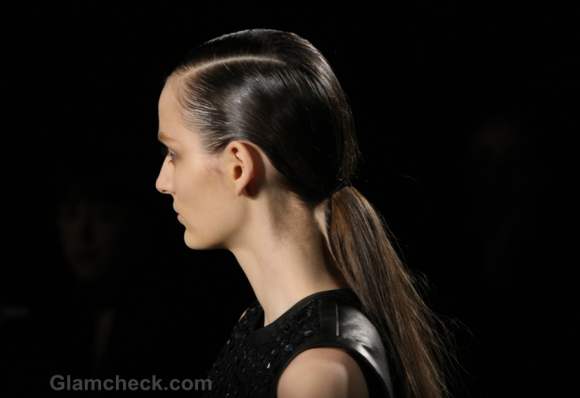 There are a lot of things you need to remember before you decide to get this look. Since the hair become shorter and sleeker, you need to analyze your face structure in order to let it suit your profile. Girls who have a round face should avoid getting into the short hair zone. Girls with a strong bone structured frame can definitely experiment with the kinds of look that will go well with their type of hair.
If you are bold and are willing to experiment to the limits then go for the bowl cut. It's absolutely retro and one of the simplest to maintain. It's a plain haircut with straight bangs falling on the forehead. It is one of the hairstyles which will definitely give you a masculine feel. As again we said please avoid the look if you are round or big faced. It works well for girls who have long, square or oval faces.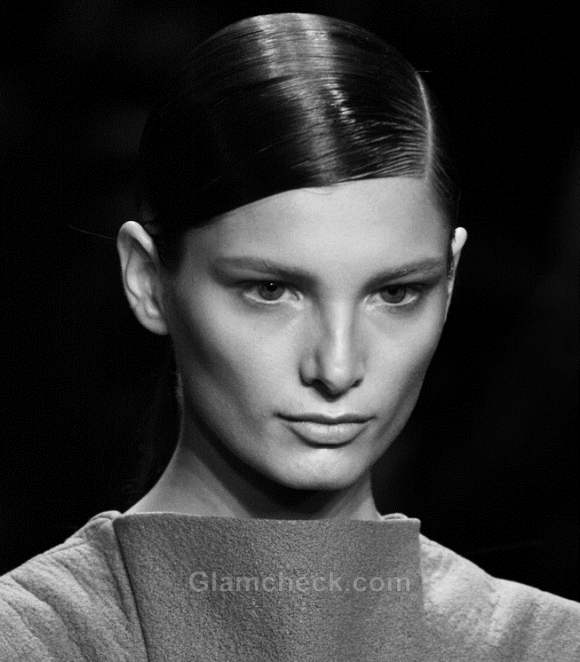 If you want to make a statement and draw a lot of attention, then you should definitely go for the Asymmetrical short styles. It's edgy, playful and clear cut and definitely brings out the message of androgyny out loud. Its low maintenance and flatters the facial traits and is able to hide the flaws. You can style your hair even with the fingers only. But we would advise you to take on this hairstyle only if you have thick textured hair.
One of the hottest trends catching up this season is the Slicked hairstyle. It's super easy and requires absolutely no maintenance. It works well for those hot summer days when you have to keep tying your hair into a bun every 15 mins. All you need is a good hair gel and wide tooth comb or even your fingers will work the magic. Again people who have an oval, sleek face should opt for this look.
Also one of the favorites for our girls has been the side shaved Rihanna style. It's become quite a revolution and is catching up fast with the younger generation. You can give a little variation by keeping the longer layer on the top and curler to get some curls. You can also use hair gel to fake those shaved sides by smoothening it if you are scared to get it shaved.
We hope we have given you enough tips as to how according to your face and hair type you can get these wonderful and sexy looks. Androgyny is one of the hottest things that a woman can pose in and we want you to take advantage of every single moment. Do let us know how they worked for you; we would be glad if it made you feel totally powerful.
Image: Shutterstock