Most girls have fairytale dreams. Many of us want to be princesses, find our Prince Charming and live happily ever after in golden castles far, far away. Well, castles are museums now and there are very few princes left. However, we can still be princesses – or at least pretend we are – by dressing the part. That's where floor-sweeping gowns come in – they take us back to a time long gone and can transform even ballsy, tough-as-nails women into gorgeous examples of what modern-day royalty would look like.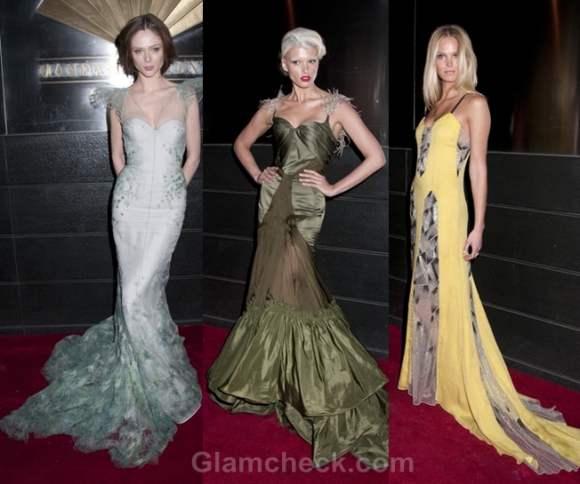 Today's floor-sweeping gowns are not as bulky as princess ball gowns. They have sleek, edgy designs that reflect contemporary women. We saw some awe-inspiring floor-sweeping gowns at the 9th Annual New Yorkers for Children Spring Dinner Dance "New Year's in April: A Fool's Fete" which was held at the Mandarin Oriental Hotel in New York City, New York on April 10.
Crystal Renn
Blonde bombshell  Crystal Renn sported a metallic green floor-sweeping gown with silver tassel-like detailing on the straps.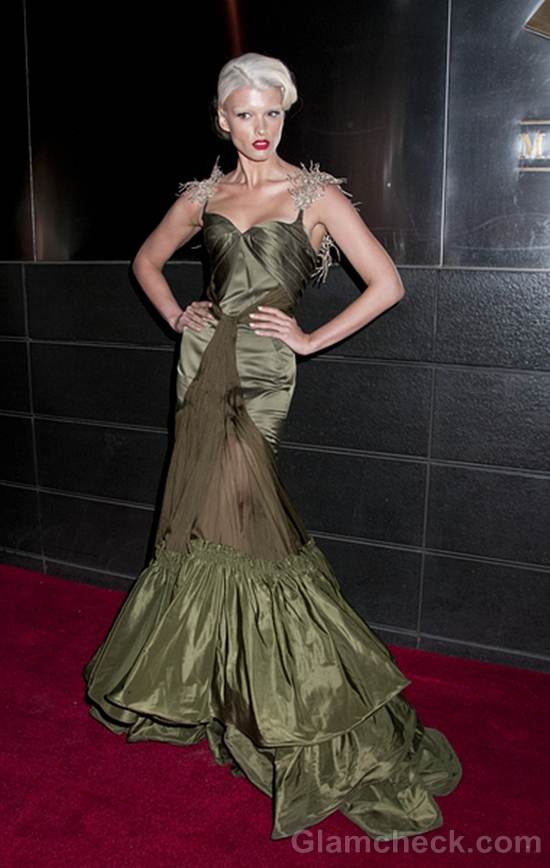 Low cut and fitted along the bodice, the dress flares out from thigh down in a style that reminds you of the mermaid gown. Crystal's makeup was very natural, but she did slash her lips with a strong red. She looks stunning!
Coco Rocha
Coco Rocha looks ethereal. She has a fairy-like appeal which is accentuated by her powder blue floor-sweeping gown.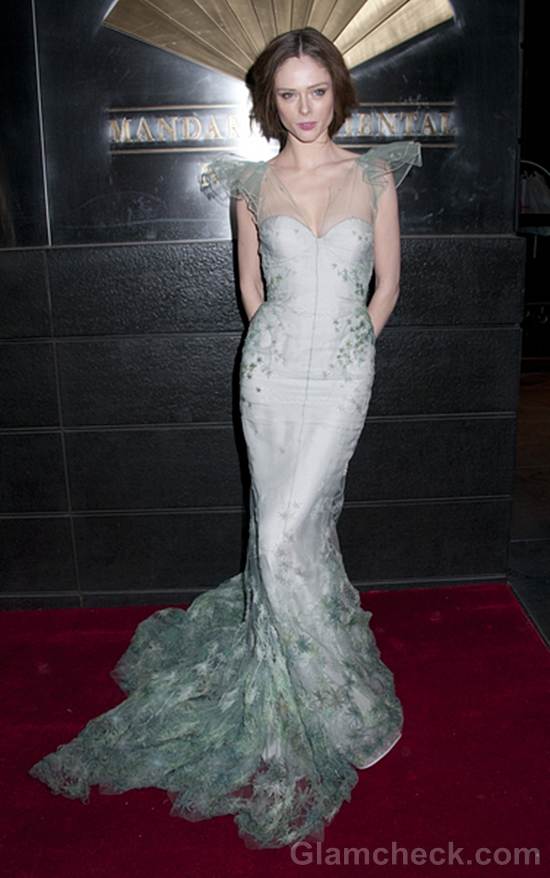 Her outfit actually has two elements. The first is the very pale blue, floor-length, strapless fitted dress. This has an embroidered lace overlay with flower detailing. This second element is what really brings it all together. The lace on the shoulders is a little stiff, sticking out to the sides like small wings. It then falls gracefully along the full length of the dress, finishing off in luxurious waves at the bottom which, although abundant, have a lightness about them. The effect is phenomenal!
Erin Heatherton
Erin Heatherton's floor-sweeping gown is the most modern on this list. It's also the one with the most cheerful burst of color – yellow!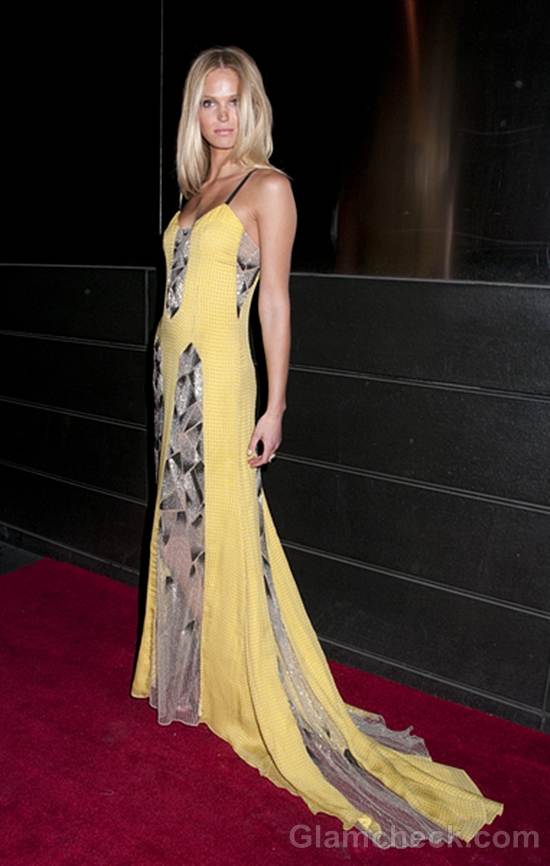 The gown is primarily a canary yellow, interspersed with slightly sheer panels of printed grey and silver along the sides of the waist, the center of the bust and along the skirt. Erin left her blonde hair loose. A good choice as the fluid color is beautifully highlighted by the outfit and vice versa.
Selita Ebanks
Finally, there's Selita Ebanks in a shimmery, sequined number. The sleeveless gown boasts only a short train, but what it lacks for in the floor-sweeping department it makes up for on the glamor front.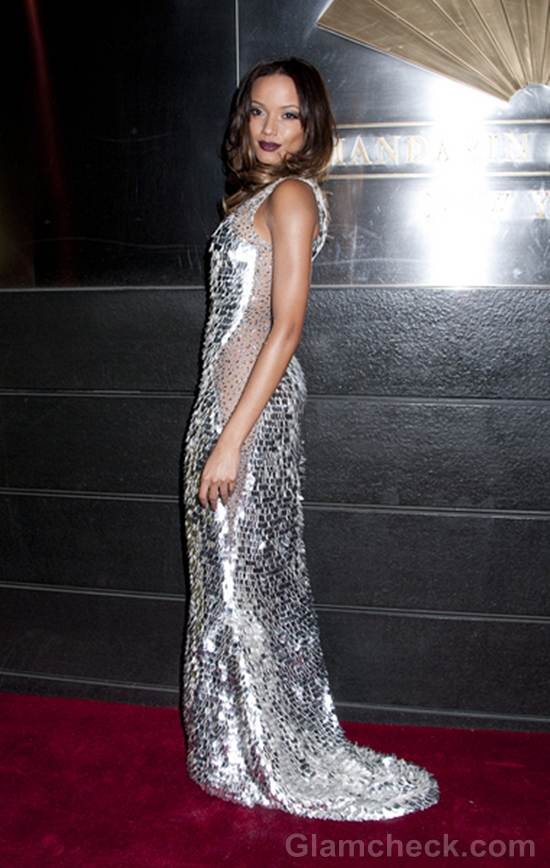 Heavily sequined from top to bottom, she dazzles with every step. The dress also sported  sexy sheer paneling on the sides. Her deep plum lipstick is the perfect finish for this star-burst of an outfit.
Image: P R Photos