Caggie Dunlop arrived at the Bluebird Restaurant in Chelsea, London on April 23 for the European premiere of "The Lucky One" looking every bit the pretty girl next door.
Fresh and youthful as her features generally are, they were beautifully enhanced by her excellent makeup skills and her hairstyle.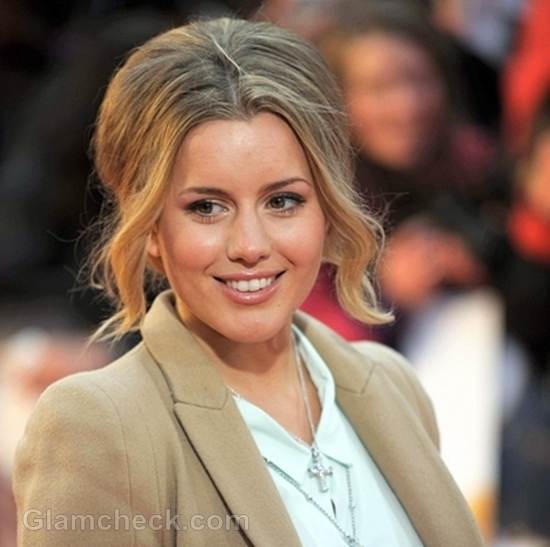 Overall, you would categorize her makeup style as 'natural'. However, it was the execution of it that made it stand apart in the crowd.
The quality of the makeup used was also quite apparent. Light and glowy, it settled onto her flawless complexion like a second skin. Her eyes sparkled and her lips looked luscious, all with just the slightest hint of makeup.
Meanwhile, her hairstyle was also making quite an impression. Center parted and simply pulled back, the do was so casual that it bordered on chic.
All in all, this is a great look for Caggie and we're glad we were there to capture it.
Image: P R Photos