Model Molly Sims wore her glossy blonde locks in a mermaid like hairstyle during a recent appearance at the world premiere of the movie "Delivery Man" at the El Capitan Theater in Los Angeles, CA. The beach-wave hairstyle always adds oomph to the person sporting it, and a look at Ms Sims reconfirms for the umpteenth time why mermaid locks are totally red carpet worthy.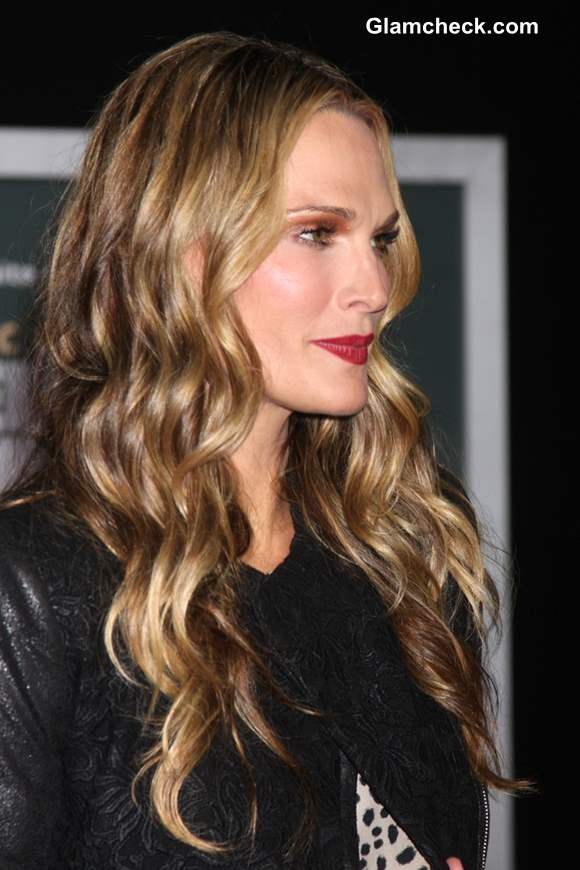 Molly Sims in Mermaid Locks at the Delivery Man World Premiere
The former Sports Illustrated Swimsuit Issue model wore her wavy locks in a middle parted style, with the strands arranged in front and around her shoulders. If you are inspired by her look then we have a quick tutorial for you to get this hairstyle yourself.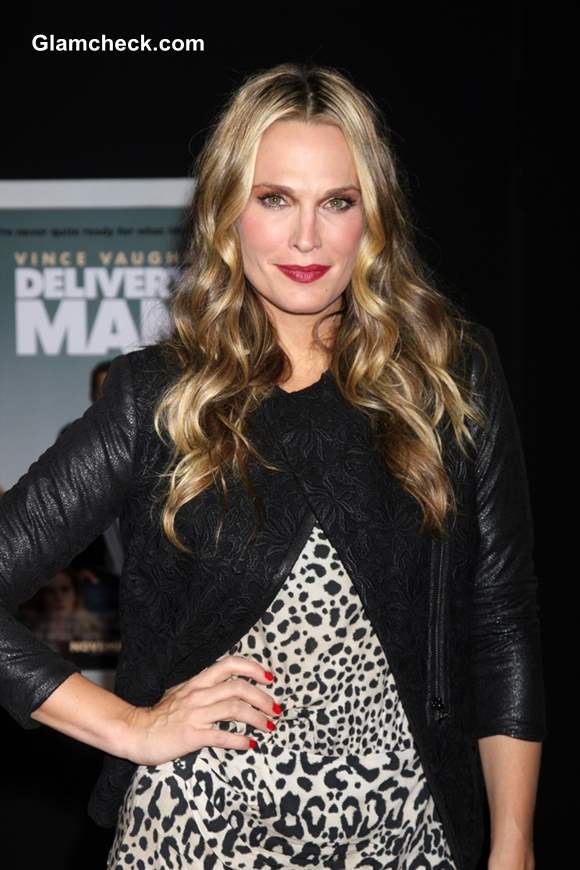 Molly Sims at the Delivery Man World Premiere
All you need to get started is a bottle of heat protector and a hot curling iron. Spray the heat protector all over your hair from a distance of about one hand away before you get on to curling your hair. Next, make a middle parting. Take 2 inch thick sections of your hair and roll it around the hot curling iron. Ensure that you proceed by wrapping from top to bottom direction instead of vice versa. Also, start wrapping the hair from the cheek length and not above that – and similarly don't wrap the end section of the hair. So basically, you will not curl the top and bottom part of your hair – this gives the best beach waves effect. Once all your hair has been curled, run your fingers through them to loosen the waves. If you feel that your hair looks too curly then run a wide toothed comb through them to further open the curls. Once you achieve the exact look you have been aiming for, hold it in place with a hairspray. Voila, you are ready with your own red carpet style dazzling hair.
Molly Sims looks awesome in her beach waves and we are sure so can you. 
Image: Shutterstock