You can be sure that the attendees at a fashion show will be just as news-worthy as the showing itself. In the next few posts, we'll be looking at what some of the invites wore to London Fashion Week 2012 where designers presented their Fall/Winter 2012 collections.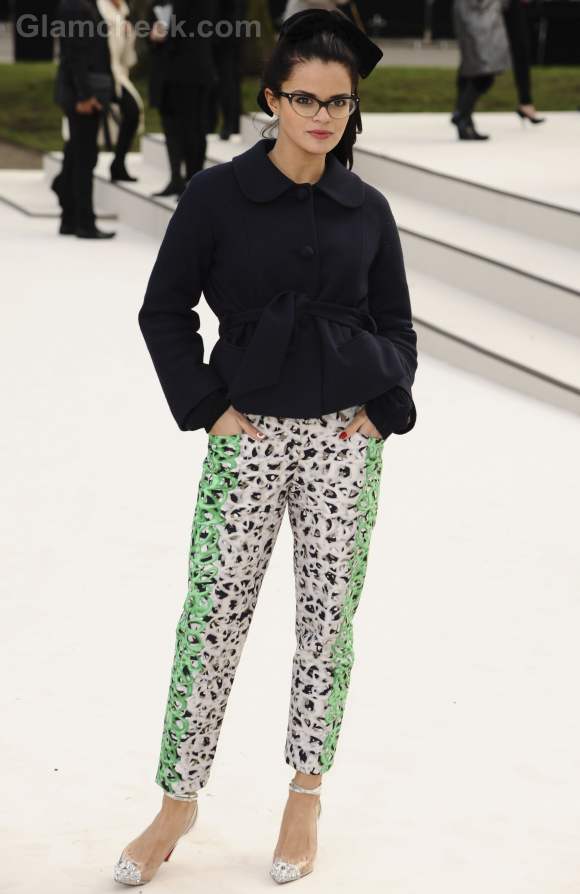 Like Bip Ling, for example, who arrived at the Burberry Prorsum fashion show at Kensington Gardens, London on February 20 sporting an outfit that is in keeping with a fashion trend 2012 – black color & animal prints.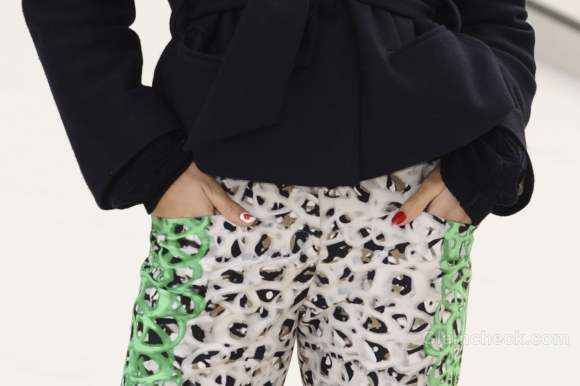 Bip wore a black, collared, front-buttoned, tie-up jacket with a pair of white animal-print, ankle-length pants.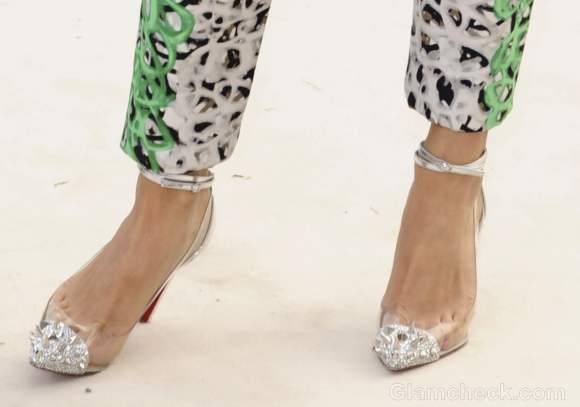 She accessorized the outfit with nude ankle-strap heels with silver crystals and spike detailing on the toes and a pair of nerdy cat-eye glasses that just made her look all the more sexy.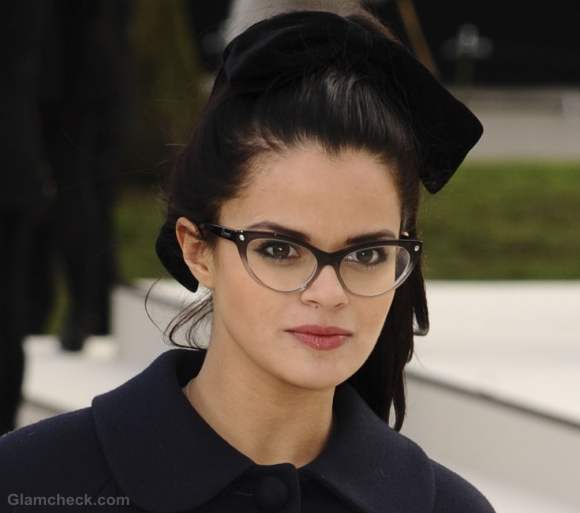 She completed her look with coral lipstick and her hair tied back in a ponytail with a large black bow.
Get the Look
This is a pretty 'tame' animal print look, proving that you can wear animal prints and still keep it elegantly understated. The trick Bip has used is to tone it down with the black jacket. Those glasses help too. Both elements make the outfit look more serious while still allowing the pants to look trendy.
Image: Shutterstock