Time magazine held its 2012 Most Influential People in the World Gala at the Time Warner Center in New York City on April 24. Supermodel, businesswoman and TV personality Tyra Banks was obviously on the guest list. In addition to her powerful persona, the towering beauty also brought her innate sense of style to the event.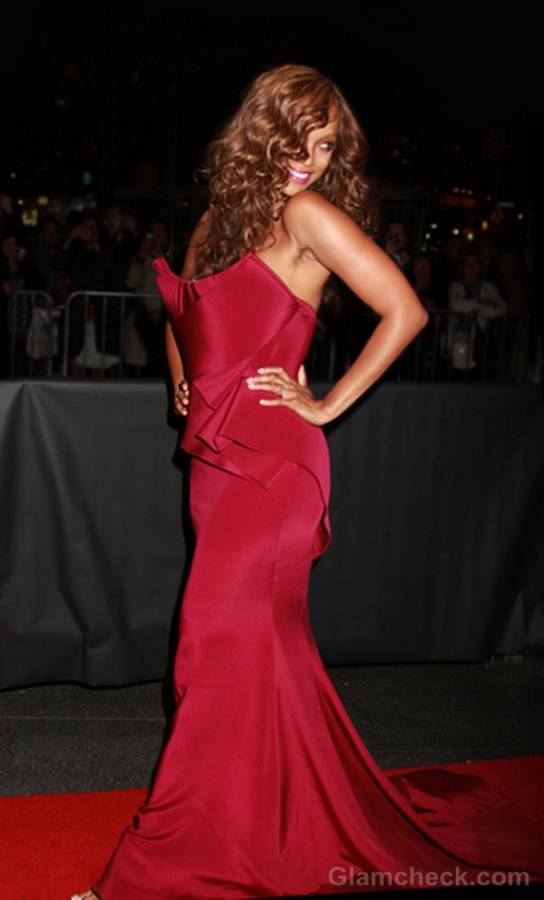 Tyra wore an off-shoulder, full-length gown with a train in aa shade of carmine red that does wonders for her dusky skin tone. The bodice of the gown was an independent piece that jutted out a bit at the chest, supposedly straining hard to contain her generous bosom. The neckline had draped as well as silver detailing in just the right amount. It also had a little ruffle detailing around the waist that gave it the slightest flirty feel.
Of course, Tyra isn't Tyra unless she gets her diva on. Her hair and makeup were so dramatic they reminded us of why she is considered one of the hottest women on the planet and why she hosts one of the most-watched model-search shows on TV.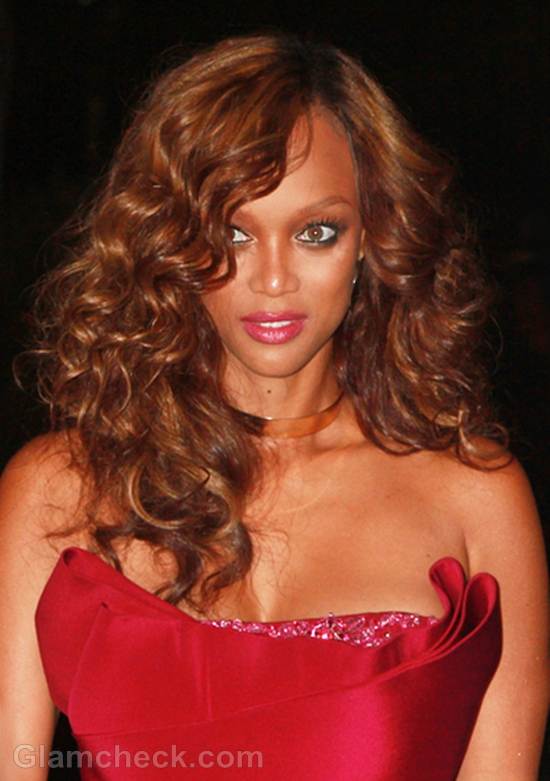 False eyelashes, striking black eyeliner and pink lips had her looking like she was ready for a magazine shoot while her hair was colored in shades of light brown and left loose in a mass of curls that cascaded down the sides of her face like a waterfall.
Tyra looked amazing. More words won't do justice to all that her look represents so we'll leave you to take in this gorgeous picture of her.
Image: P R Photos