Game of Thrones beauty Lena Headey's strapless, low-cut dress gave us a glimpse of her considerable body art at the premiere of "300: Rise Of An Empire" at the TCL Chinese Theater in Los Angeles, California on March 4, 2014.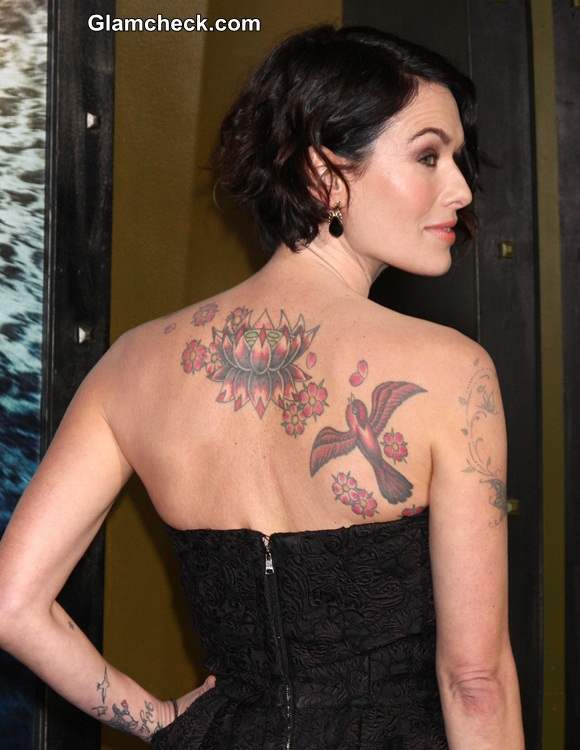 Lena Headey Shows Off Back Tattoo at 300 Rise of an Empire Premiere
Lena usually spends hours in makeup to cover up her tattoos, so don't beat yourself up if you're a big fan and didn't know she was sporting all this impressive ink!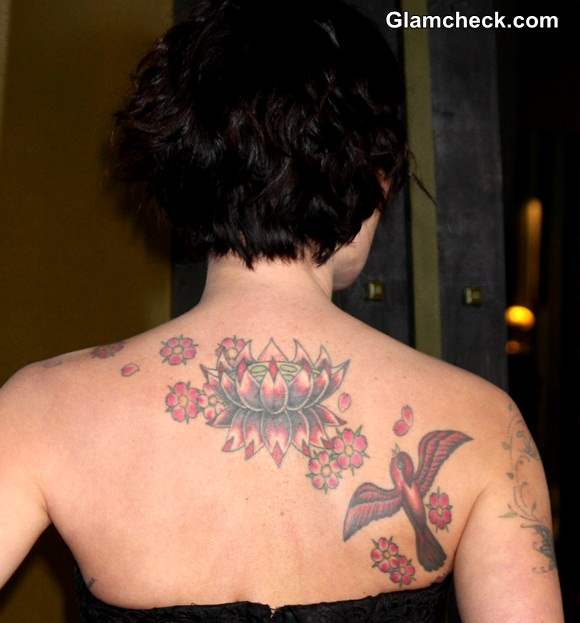 Lena Headey Back Tattoo
The most prominent tattoo is the one on her back – or rather, the many on her back. What we could see was the Tibetan lotus just below the nape of her neck in the middle of her shoulder blades. A swallow is seen flying toward the lotus in a diagonal, upward movement. But this one bird is just a part of the bigger tattoo on her lower back which features more birds in an upward movement toward her shoulder blades. Also seen are little pink peonies that seem to form a path for the swallow to fly on.
She said of the ink on her back that it was the most peaceful 7 hours that she had ever spent and it was something she had always wanted to do.
Solaris Images