The 2012 Tribeca Film Festival continues to draw a bevy of beauties as much as it appeals to lovers of the arts. The much-awaited "Marvel's The Avengers" premiered as part of the festival on April 28 at the Borough of Manhattan Community College in New York City and our reference to the bevy of beauties earlier was meant in particular to Miss USA Alyssa Campanella who attended the event.
The incredibly gorgeous brunette wore a very low-cut ensemble that gave us a delectable view of her assets. When you looked at her though, that was not the first thing you noticed. What was even more alluring about Alyssa that day was her hairstyle.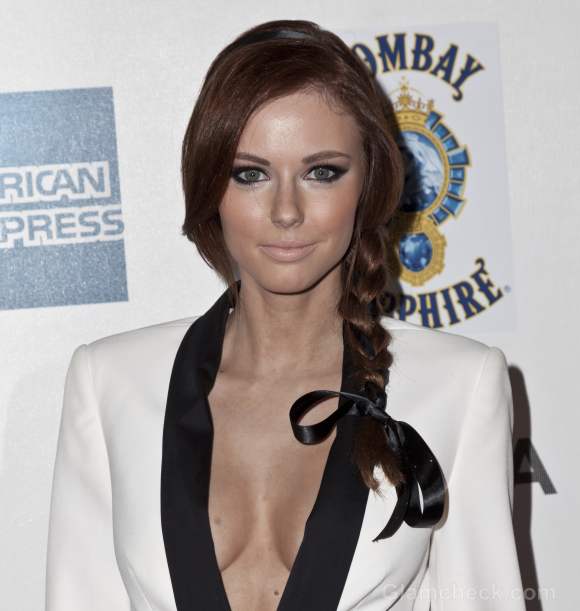 She chose to go with a side swept braid with a large black bow plaited in to the ends. Prim and neat, her hair was soft and well-groomed with her grown-out bangs enticingly framing the other side of her face.
We've seen a lot of versions of the side swept braid and most of them were very sexy, but Alyssa brings a quality to the much-loved hairstyle which makes us feel like we're seeing it for the first time.
Image: Shutterstock