Nothing talks more of a feminine class than a skirt as the garment has been one of the most characteristic pieces of the feminine attire through the ages. Season after season we see skirts reinvent themselves in terms of vivid silhouettes, lengths and colors. A delightful form of dressing is almost a blessing in summers and an ideal style pick of the day when formed by lace.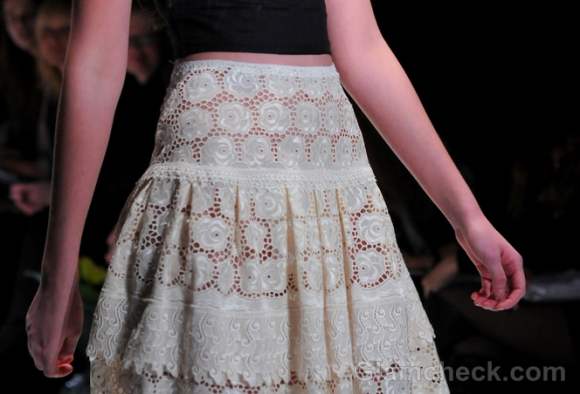 Lace is everywhere. The trend has dominated the fashion minds for a while now. The mystique character of it is what makes it attractive and romantic. Lace can be as sweet and as sensual as one wants it to be.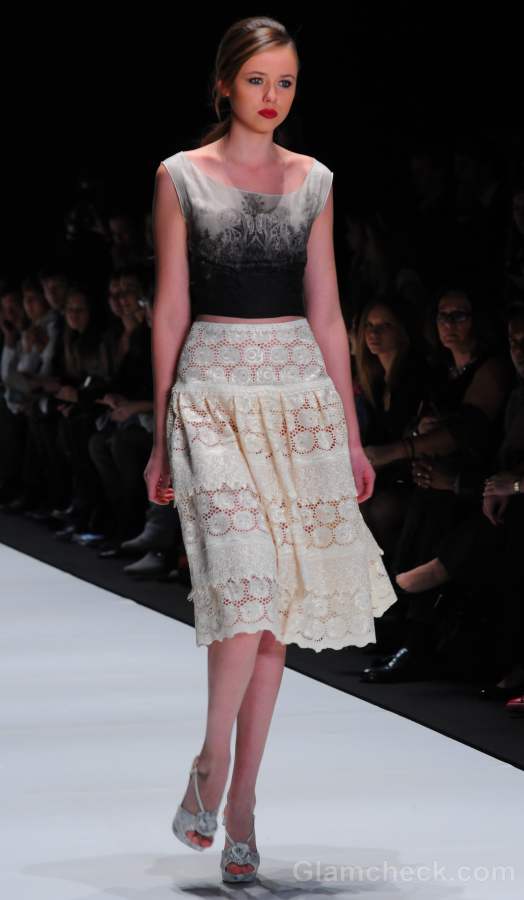 Nikolay Krasnikov's white lace skirt for Spring Summer 2012 showcased at Mercedes Benz Fashion Week is a stylish and blissful take to the lace and is a great summer pick.
 The Cues for the Season:
The color white of the skirt makes it a versatile piece to own and enables a galore of styling options. Here's how one wears the lace skirt this summer: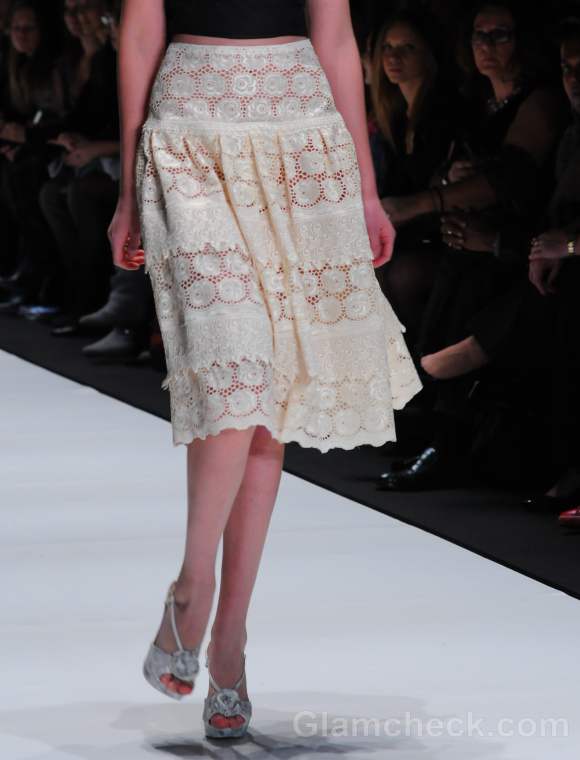 Keep it simple and casual by teaming the skirt with a well fitted body suit. Balancing flowy with something well fitted always makes a stylish statement and defines the character of each garment.
Wear a top to bottom white look including the lace skirt and layer with a smart jacket. Play with colors this season and to go with the trend try neons and pastels.
Keep the accessories simple.Wear minimal jewellery with lace. Pearls are to be avoided and metallic options suit the best. Studs are your best options and gold bangles will do too. Stacked bracelets will definitely be a steal.
Lace panels as compared to a complete lace option is definitely is a classier way to wear lace. Team it with solid colors. Classic black will be the best bet.
Lace in the right amounts look good with denims too.
If lace is not in fashion then it is assumed to be a classic. Whatever be the case the trend continues to stay on in some form or the other. The delicate patterns always manage to steal the fashion hearts.
Image: Shutterstock