The first embassy of Russian fashion in America, Helen Yarmak at the Mercedes-Benz Fashion Week at New York earlier this year prepared the audience for the big trend for Accessory Fall/Winter 2012 of bling, ultra modern and very wearable chunky as well as delicate jewellery!
Earrings
The ear rings donned by the models showcased a good mix of color, material as well as designs. So while there were the ever favorite diamonds, the design of the drop earrings was more modern, almost architectural. The long design looked stunning on the semi scoop neck dress.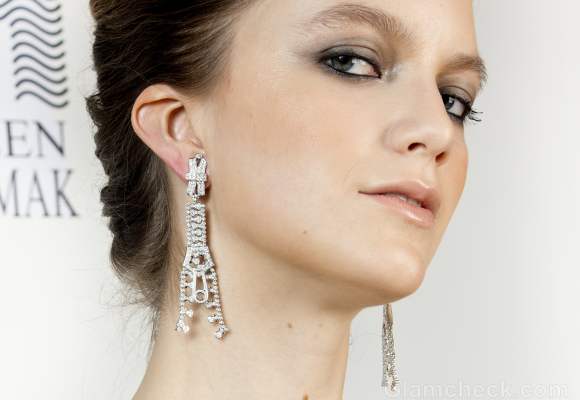 The drop earrings made in the gold and cluster emeralds also looked classy and very wearable on a daily basis. The beauty of the design lies in the fact that these can be worn to a formal do as well as an informal do. I am sure these would be one of the hottest Accessory trends for Fall/Winter 2012 and would result in many an imitation.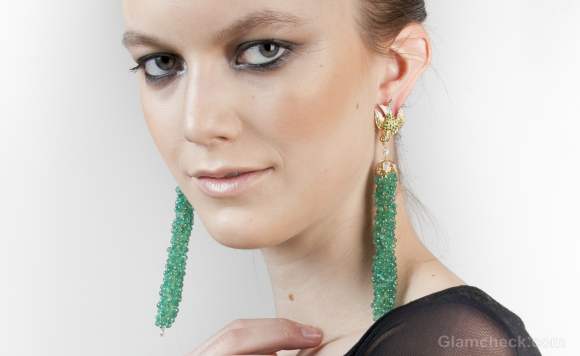 And just when you thought that the ear rings were mostly long and reaching mid neck of the wearer, Helen surprised us with some beautiful studs made in precious stones of yellow and blue topaz with some diamonds thrown in.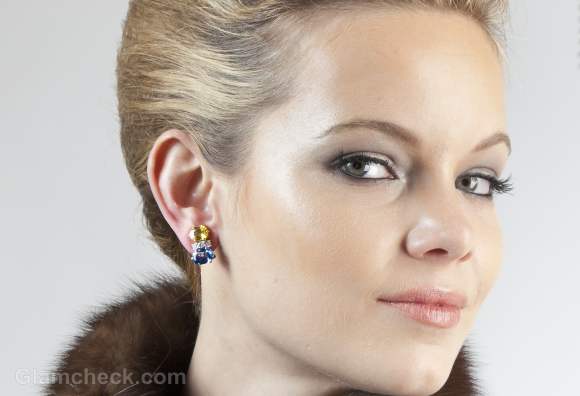 A beautiful addition to an extremely stylish, chic and wearable collection.
Neck Pieces
The Helen Yarmak neck pieces stood out too. They were a sharp contrast to the delicate, feminine ear rings which the models donned.Unlike the almost indiscernible ear rings,the neck pieces were clamoring for attention. Chunky, made in gold and silver, these were with a very definite form and pattern and had a modern, hedonistic touch to them.
There were chokers as well as long chains donned by the models .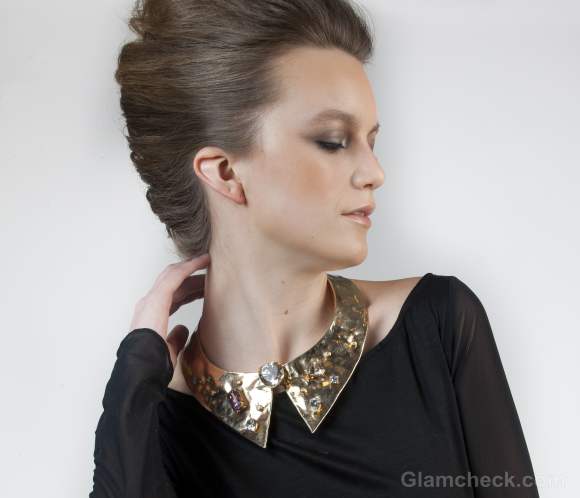 The self patterned gold choker inspired by the collar, with a big diamonte at the center looked great on the black boat neck blouson. As did the matt gold choker with a big crystal bugle bead and pearl worn over an off-shoulder dress. The models had their hair tied up neatly in french buns, as if to get all the attention to the signature jewellery pieces.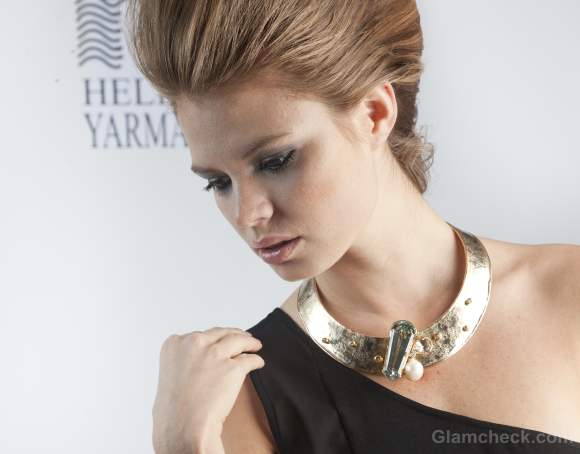 The silver tubular neck piece with a big crystal bead looked stunning and a perfect foil to the white fur ensemble.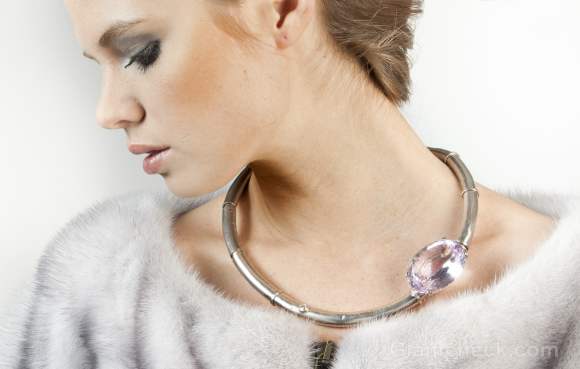 If you thought, Helens signature neck pieces only included chokers, you were wrong. Simple, elegant and once again extremely wearable on the hi street as well as on a day to day casual basis neck pieces also included chains.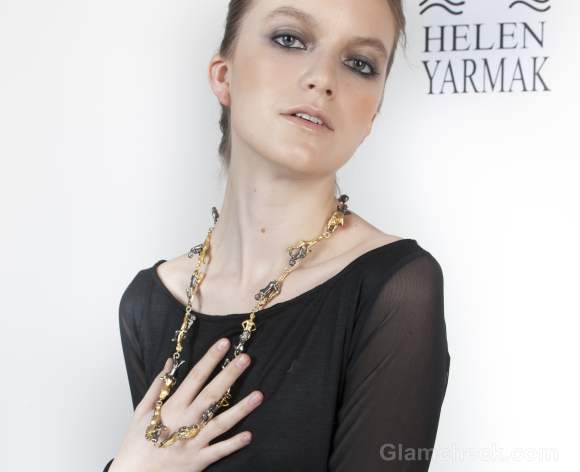 The golden chain adorned with acrobatic figures looked great on the model. So did the silver chain resembling a half open zip. Whether you wear it on classy dresses or on casual denims, they looked equally great!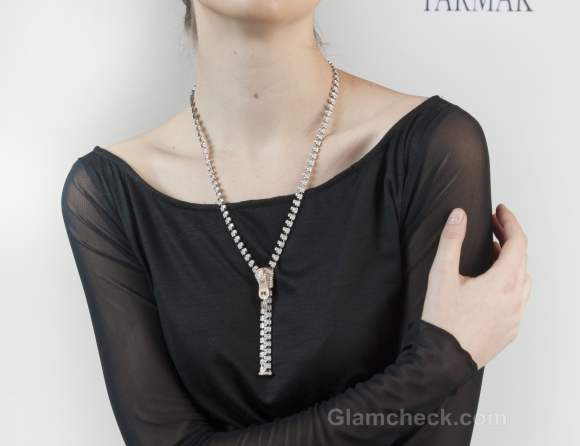 It would not be wrong to suggest that each and every jewellery piece in Helen's collection was a master piece in its own right. Helen set the standards for the Accessory Fall/Winter 2012 trend with these signature pieces, to be very high.
Image: Shutterstock