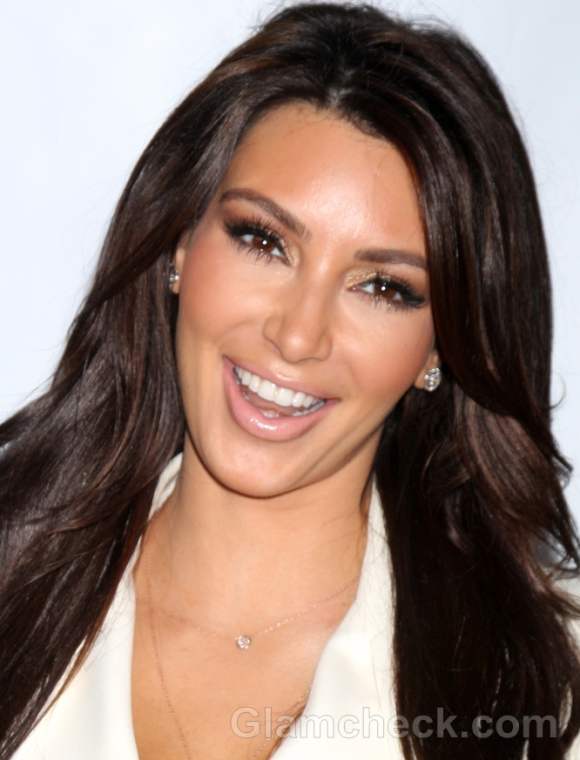 Reality TV star Kim Kardashian is not known for being shy or retiring. So we're not surprised that she blazed a trail on the red carpet as the arrived at the 4th Annual Night of Generosity Gala Event at the Hollywood Roosevelt Hotel in Los Angeles, California on May 4 in a pair of shoes that we'll vividly remember in the years to come.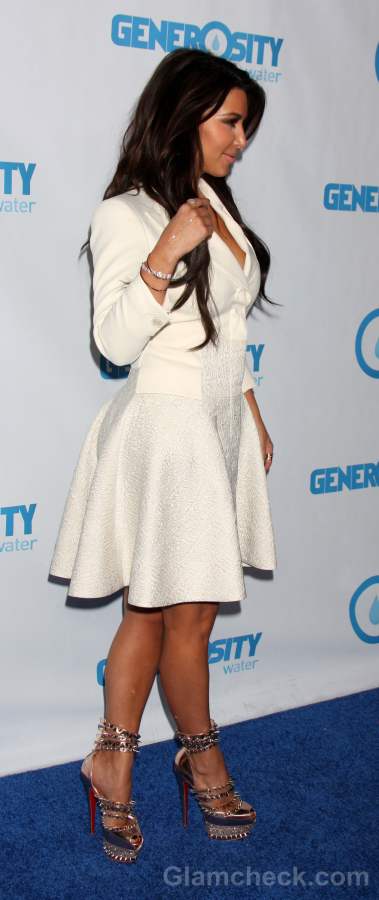 Before we get to her footwear though, take a quick look at the virginal dress she paired them with. Long-sleeved with a respectable hemline and neckline, the outfit makes her look like she's going to church and you expect her to bring her palms together any minute and start reciting a Hail Mary. But then your eyes travel down to her feet and you feel a thrill of naughtiness as her extraordinary shoes leap out at you.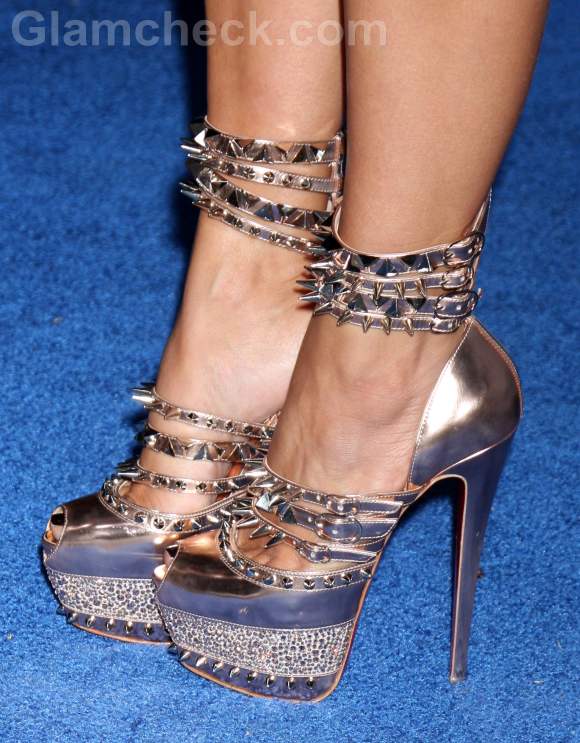 No stranger to high heels, the brunette beauty clad her feet in towering metallic silver ankle-strap heels by Christian Louboutin with stacked heels to boot. The dominatrix-style design boasted spikes along the straps as well as the base of the stacked heel. That must be at least six inches of extra height she was tottering on. And no, you catty things, she didn't trip over them even once.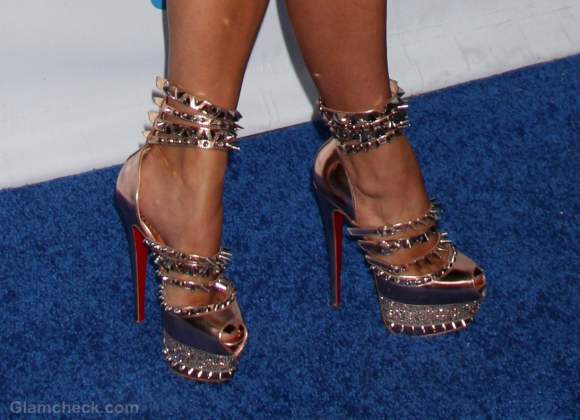 What's your take on Kim's extravagant heels? Come on, we know the thoughts and opinions started racing around in your head the moment you laid eyes on them. Spit it out!
Image: Shutterstock