Brit actress Amara Karan simply had to be the center of attention as she arrived at the UK Gala screening of her latest movie "All in Good Time" at BFI Southbank in London on May 8. How could she not be? The dusky beauty sported an Indian ensemble from head to toe, every detail of which was exquisitely authentic.
What she wore:
Red sari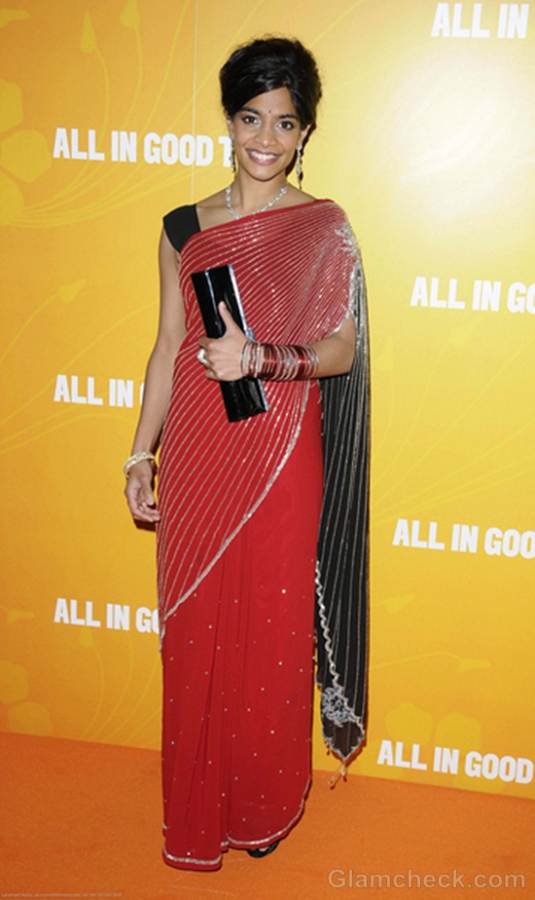 Amara turned to her Indian origins for inspiration for this red carpet outfit. She wore a cherry red sari with silver sequined embellishments, pairing it with a sleeveless black blouse that had a wide enough neckline to show off her delicate clavicles.
Her accessories for this outfit were superbly appropriate – a matching diamond set of dangle earrings, necklace and bangles with a very Indian design, a shiny black clutch purse and a bunch of gorgeous red bangles almost covering her whole left arm.
Hair & Makeup:
Slightly messy, kinda retro updo; typically Indian makeup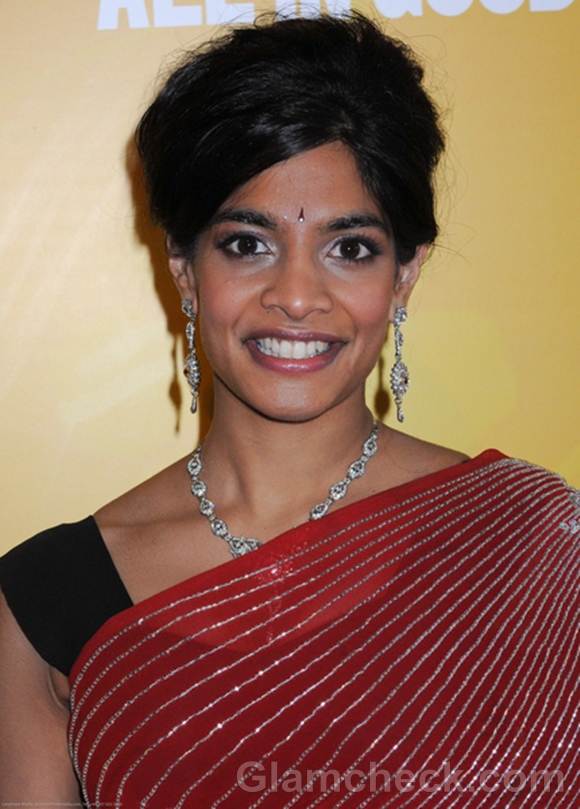 Her black hair was styled in an updo that is reminiscent of popular Indian sari hairstyles in the 70s. Her makeup too was typically Indian, or maybe it's her Indian features which made it seem so. Whichever it was, the effect was undeniably exotic. Her large doe eyes were gently kohled and mascaraed, a subtle maroon accentuated her generous lips and a tiny maroon bindi with a hint of a silver sequin gave her look the perfect finishing touch. We told you her look was authentic.
Get the Look
A sari is one of the most elegant ensembles to sport if you have the grace and patience to carry it off. You can wear a sari to work or to a formal occasion. Don't have the accessories to complete your look? No problem. Just dot on a delicate bindi, or even an outrageous one if you are so inclined, and you'll immediately look a whole deal more authentic.
Image: P R Photos