You can really tell how popular a movie is or is going to be by the fashions you see on the night of the premiere. Don't get all judgmental, you know it's true. Take for example the world premiere of one of this summer's biggest blockbusters "Snow White and the Huntsman" which was screened at the Empire Cinema in Leicester Square, London on May 14. The evening was bound to be a magical one because the plot of the movie itself is taken from a fairytale, so everyone already came there with that idea in mind. The celebs who arrived for the premiere anticipated the mood of the event and came to the venue attired in some of the most gorgeous creations ever. Like Charlize Theron in her mystical black flowy gown. She was the only woman to create more of a sensation than Kristen Stewart on the red carpet that evening.
What she wore:
Christian Dior Couture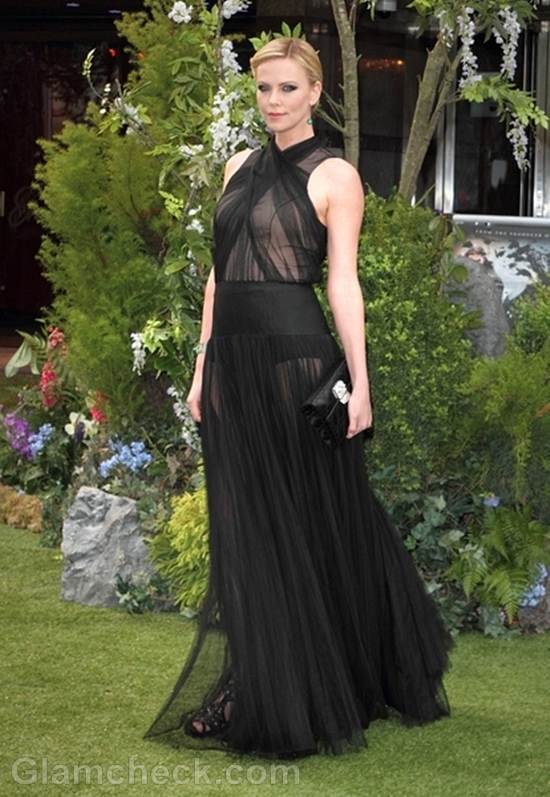 The South African beauty didn't surprise us with her choice of designer. She has always been very fond of Dior, her go-to for most red carpet events. The black gown she chose for this occasion came from the Spring 2012 Collection.
The sleeveless, full-length flowy gown was sheer with a nude bodysuit on the top half and black pants on the bottom covering her modesty. She accessorized the racy but elegant number with a pair of black peep-toe sandals, a black clutch also by Dior and emerald jewelry by Solange Azagury Partridge.
Hair & Makeup:
Retro hairdo, smoky eyes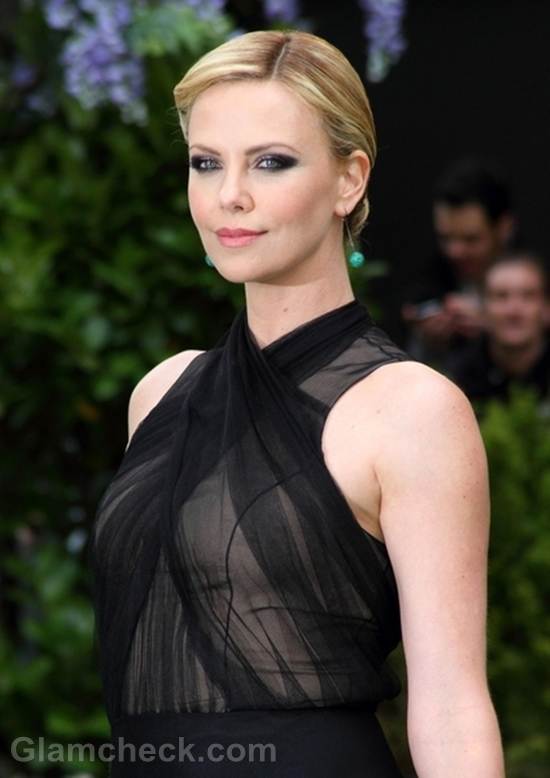 Charlize usually goes with smoky eyes to really glam up her look in a sophisticated way, which is what she turned to this time too. A light pink lip color and a dash of blush comprised the rest of her makeup. A French roll inspired by 50s hairdos completed her red carpet ensemble.
Get the Look
Sheer is a great way to go for a summer ensemble. If your sheer outfit is loose, then you should be wearing well-fitted under garments that give you support but have aesthetic appeal as well. However, if your sheer outfit is body-hugging even in part, then a bodysuit is a better way to go as this will allow the beauty of the dress and your figure to stand out without any awkward visual distractions.
Image: P R Photos