It's time once more for some style inspiration from the ladies who know how to do it best. We're going to take a look at how celebrities style their white outfits.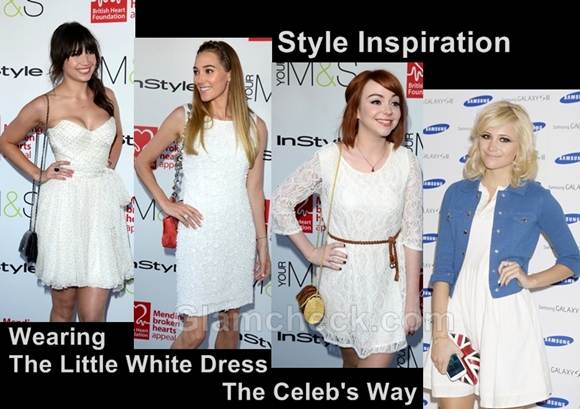 Yes, yes, we know we did one just like this recently but the season has inspired a lot of white outfits over and over so you can hardly expect us to ignore them – especially since they're so damn pretty.
Jacqui Ainsley's Elegant Style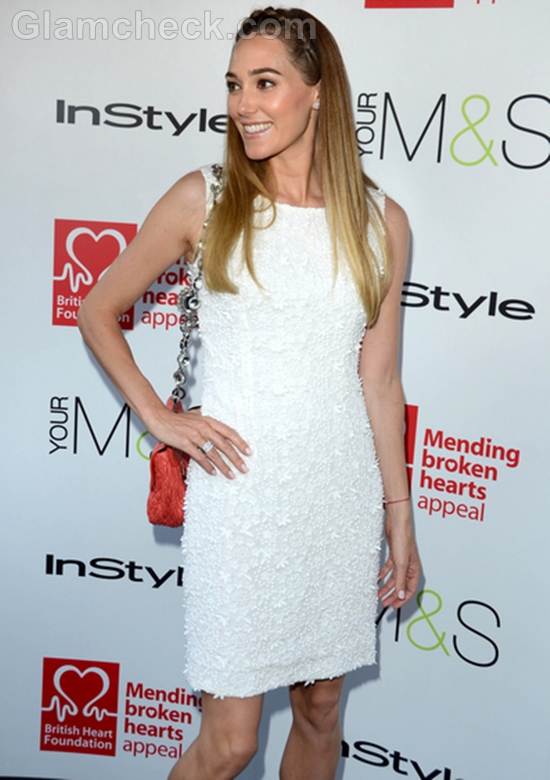 Model Jacqui Ainsley' s knee-length sleeveless white dress with feathered texture is a sophisticated take on the little white dress. The texture adds a dimension of high-end drama and glamor that is reinforced with the chunky chain on that bright red purse she accessorized with plus by the milkmaid braids holding back her silky locks.
Youthful and Flirty Daisy Lowe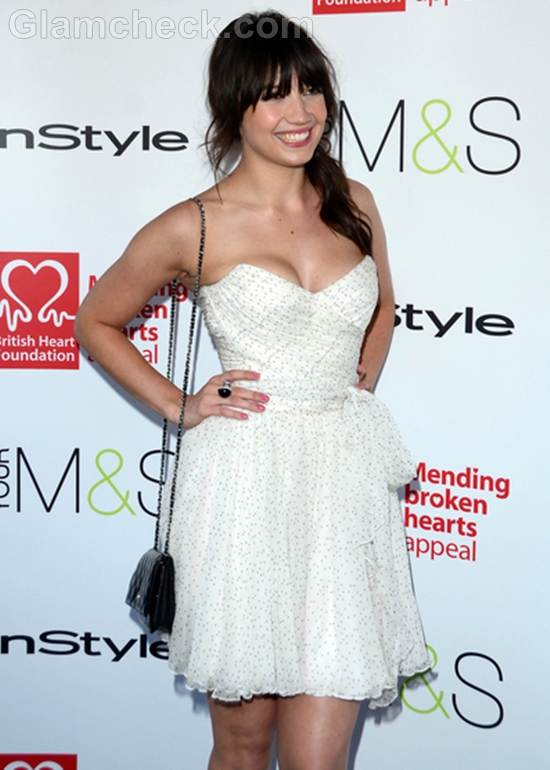 Model Daisy Lowe showed off a lot of gorgeous skin in her frilly, white, off-shoulder, polka-dotted frock which was cut low to expose some pretty impressive cleavage. Her hairdo and her attitude are the two main things that make her look work. The relaxed, side-swept ponytail with the front-combed bangs make her look sexy but also fun – a rare combination.
Lisa Greenwood's Bohemian Styling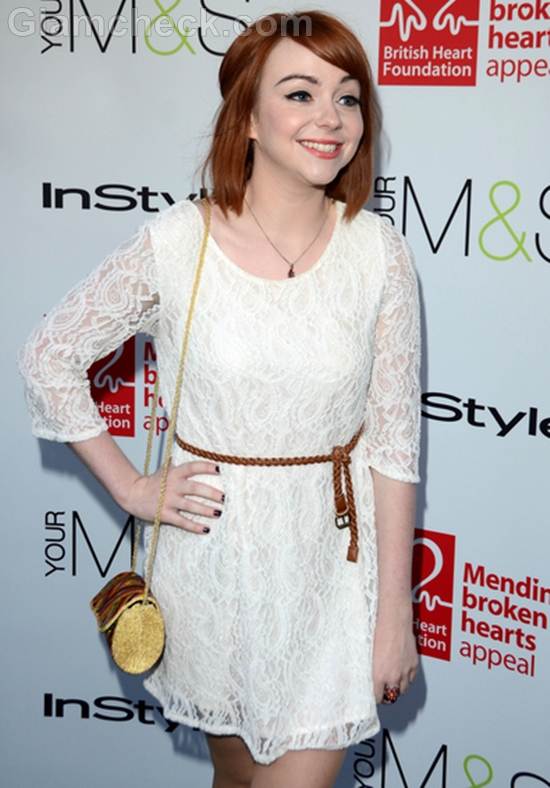 Actress Lisa Greenwood was adorable in a white lacy number. The red-haired cutie's short white dress with a full-sleeved lace overlay is already quite Bohemian, accentuated further by a slim belt which was tied around her waist instead of buckled. Her unconventional pieces of jewelry and that tribal-print purse add to the hippie look.
Pixie Lott Color Blocks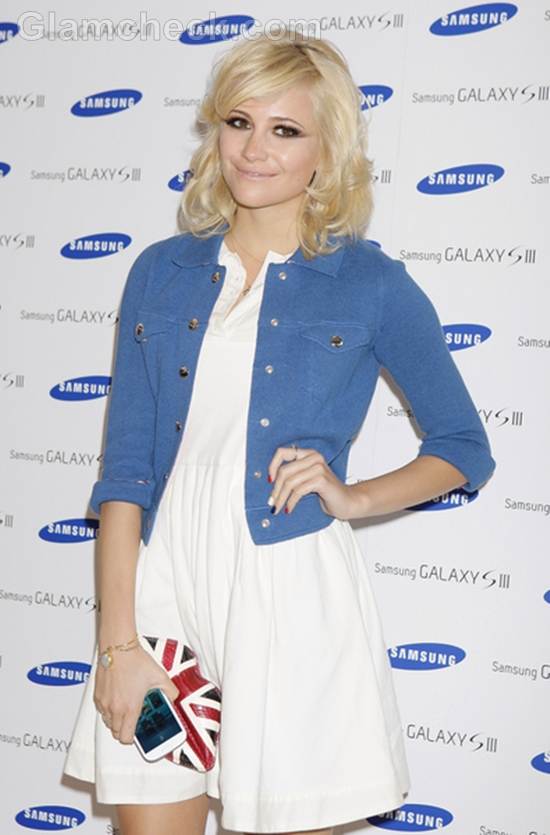 We love Pixie Lott's white outfit so much we covered it in detail in another post today. She wore a short white dress – very summery, very flirty – pairing it with a short blue jacket and gorgeous red shoes. This is such a subtle take on color blocking that you'd be forgiven for not noticing it at first. The style sense of this ensemble is superb but what makes it so unique is how obviously comfortable it is.
Image: P R Photos