Castle star Stana Katic made heads turn as she arrived at the Beverly Hiltom Hotel in Beverly Hills, California on June 12 for the Women In Film's 2012 Crystal + Lucy Awards.
The striking brunette chose a modern take of a retro hairstyle for the evening. Her long brown hair was styled in a high 60s bun in a beehive style.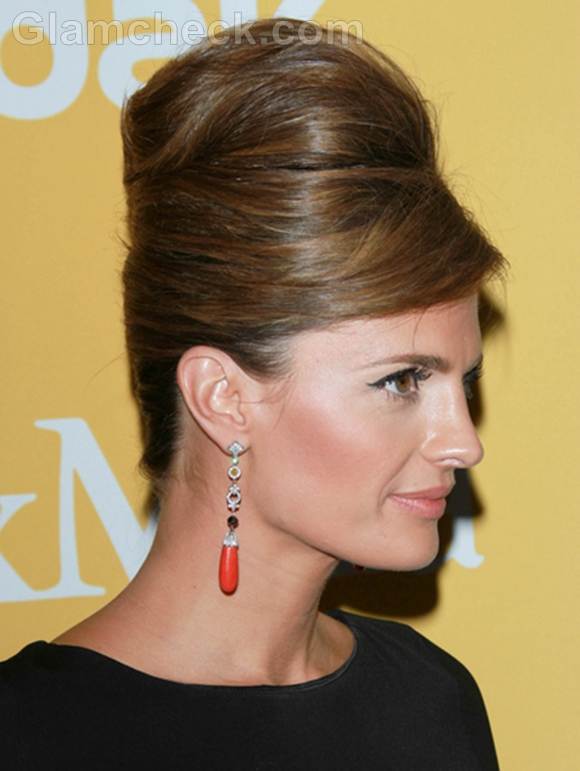 The hairstyle adds quite a few inches to the already-towering actress and makes her almost intimidating, but in a feminine, sexy way.
Image: P R Photos