Spanish actress Penelope Cruz was inspired by a trend that has long been popular in her home country. She brought the slicked back wet hair look to the red carpet as she attended the  2012 Los Angeles Film Festival screening of "To Rome with Love" at Regal Cinemas L.A. LIVE Stadium 14 in Los Angeles, California on June 14 which is worth not just showcasing but learning how to do.
How to Get the Slicked Back Wet Hair Look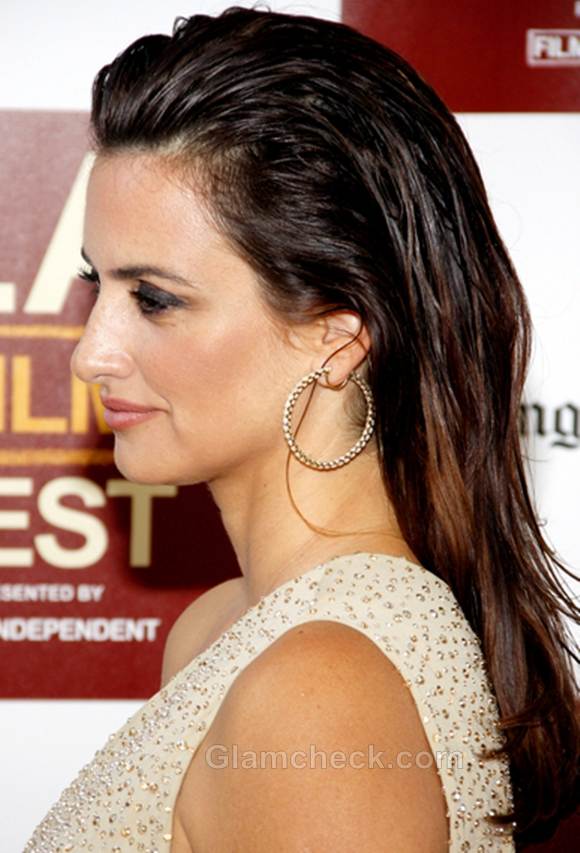 The slicked back wet hair look is classy and edgy. It's something that women and men with all hair lengths can try. It's not for everyone, but there's no harm in checking it out.
This look is best suited for those with wavy hair or straight hair. Curly hair will not sit well with this style.
The slicked back wet hair look implies that only the hair on the crown is slicked back. With longer hair, the hair on the back is left alone. So let's get started without further ado.
What you will need
Oodles of hair spray and some kind of greasy hair product like pomade or hair gel, plus a wide-toothed comb. For a tighter slicked back look, use a fine-toothed comb. Be warned though that the fine-toothed combs are generally quite rough on wet hair and may cause breakage so it's not really recommended.
Hairstyle How To: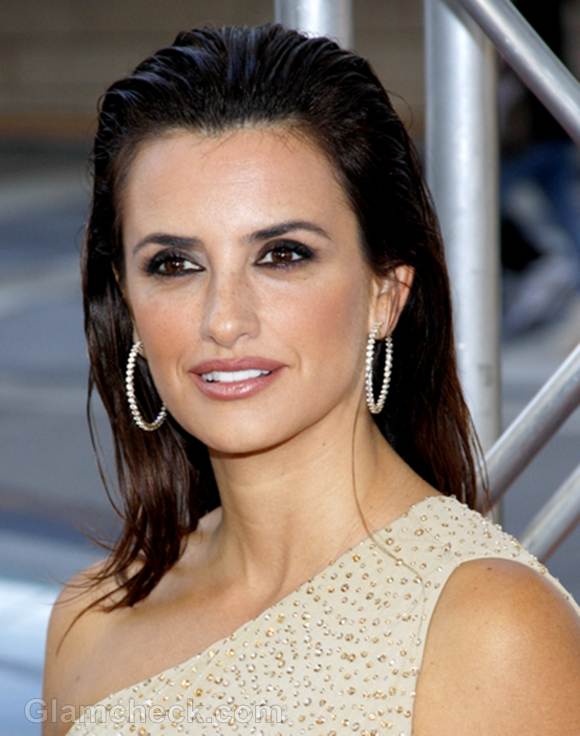 Slicked back wet hair look : Penelope Cruz
Your hair should ideally always be washed and conditioned before you style it. If this is not possible, just wet your hair to begin. The hair need not be dripping till you're soaking your collar, but it should be more than damp to the touch. This is actually so that the pomade can work its way well into your hair.
Next, comb your hair from front to back.
The pomade/hair gel that you have chosen to use will do a far better job if it is a little warm. Heat it up a little by rubbing it vigorously between the palms of your hands.
Now apply this heated up product to your hair in a slicked back motion. In essence, your hair has already been combed back so all you really have to do is work your hands from front to back but only on the crown and partway down the back of your head.
Run that comb through your hair once more. You can try a slight parting for a bit of texture.
Finally, be generous with your hairspray so that the look holds while you paint the town red.
Let us know how this look works out for you. If you've tried this look before and can offer some tips or advice, don't hesitate to post it in the comments so we can all benefit from your hair wisdom.
Image: P R Photos