A lot can be done with a basic short white dress; it can be styled up in various ways –so much so that you can go on wearing the same dress at least thrice in the same week, without anyone even realizing that you are on repeat mode.
So, let's get set to rock this look!
Rock the Fashion: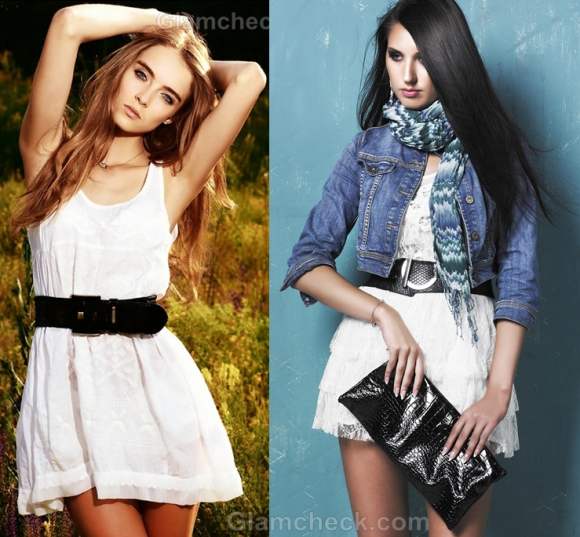 Rock the Look : Styling up a Basic Short White Dress
It doesn't matter what the cut of your dress is, if it is white it can be styled. So, you are welcome to use a shift/A line/tunic/tulip dress. You can layer it up with a denim jacket and a muffler as seen in the picture. Or, you can use either one of the two. You can also wear a vibrant colored shrug or bolero to lend more spunk to the outfit. You can also wear a printed top inside and wear the dress over it.
Rock the Beauty: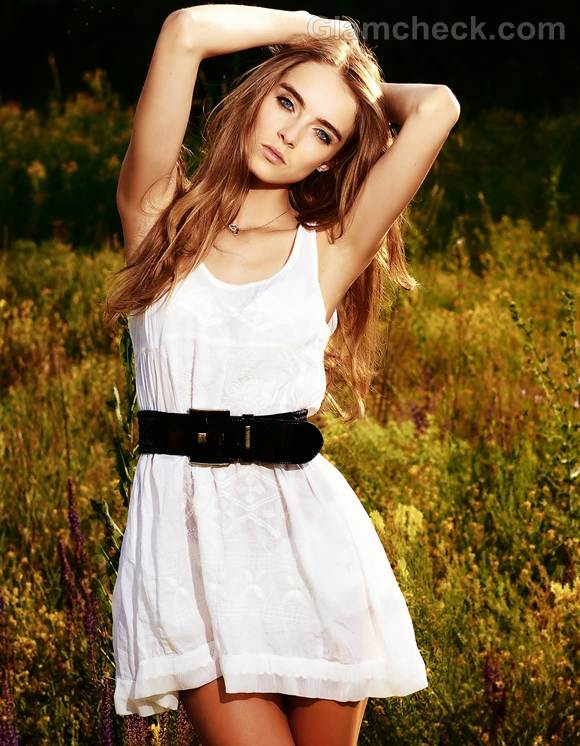 Since the base color of the outfit is white, therefore you can play with the makeup. The eyes can be dramatized by heavily layering it with kohl and black eyeliner. You can also apply black eye-shadow on the eyelid to give the eye more definition. Don't forget the mascara! The lips can be kept nude and glossy. If you feel daring, then you could also try a red hue on the lips.
The hair can be left open in your casual style. You can also opt for straight hair or loose waves.
Rock the Style: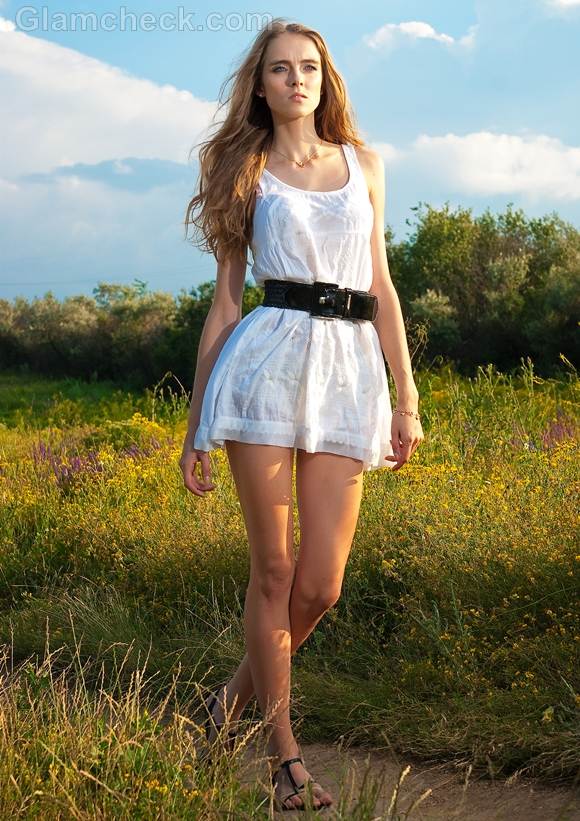 Stoles and scarves in bright colors and prints can also be used to make the white dress look different. A belt will go a long way in adding more shape and style to the dress. You can opt for a white and black combination by choosing a black belt, or you could go funky by choosing a bright colored or multicolored belt.
If you want to make your outfit look jazzier and more colorful, then wearing a pair of pop colored wide fish net stockings, in colors like pink or blue, would add on to the trendy meter.
Regarding bags, a clutch as well as a big bag will look good – it depends on the occasion. A clutch would give a dressier feel, while a big bag would have a more casual impact.
A wide range of footwear will suit this attire – right from strappy stilettos to pumps to tie ups. 
Glamcheck's Rocking Tip: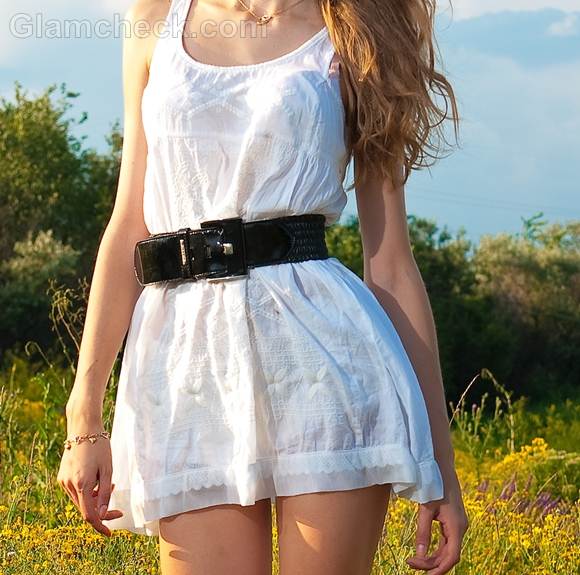 If you do not want any add-ons to your basic short white dress, in terms of belts or shrugs or jackets – then wear statement jewelry, such as chandelier earrings or a big cocktail ring to lend more glamor to the outfit. Chunky multicolored bead necklaces, worn as the only accessory, will also look good.
You can also do a "Grecian" take and wear golden accessories like bracelets, bangles or earrings. If you want the Greek Goddess look, then styling your hair in curls and making a half up-do will make you look like a beautiful vision indeed. Add a thin golden filigree chain belt and you could pass off as Aphrodite herself!
Image: Shutterstock.com