English actress Nathalie Emmanuel's bouncy curls were the main focus during the world premiere of the movie Riddick at the Regency Village Theatre, Westwood in Los Angeles, CA.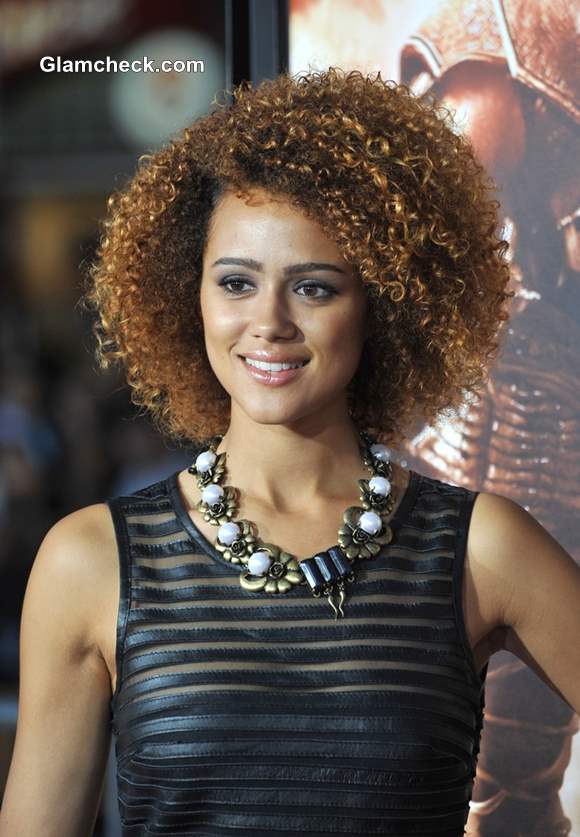 Nathalie Emmanuel Shows Bouncy Perms at the World Premiere of Riddick
Ms Emmanuel has been sporting her hair in perms for quite some time now; however, the hairstyle never ceases to fascinate us – whenever she makes an appearance at an event or party. It is not a very easy style to carry off because bouncy perms have to be managed well. If they are not maintained well or taken care of properly, bouncy perms can go totally haywire and unruly. Therefore, we like how the actress is totally pulling of her bouncy perms in such a stylish manner – and she always manages to do so.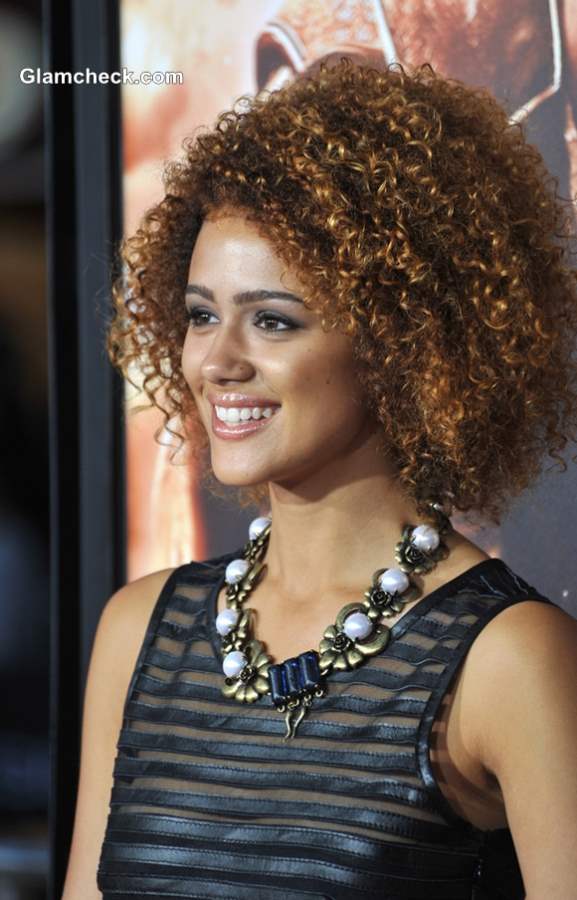 Nathalie Emmanuel Shows Bouncy Perms Hairstyle 2013
She kept her bouncy perms hairstyle side parted for the event, and the hair framed her face nicely without getting in the way.  
Image: Shutterstock