Can you take away fallen leaves from autumn? No? Similarly you can't even take away flowers from spring and summer. Yes, they are that essential. Everyone automatically relates the season with them, and why not, the beauty is ethereal.
And such strong natural elements influence and inspire seasonal fashion trends. Floral prints, accessories or appliqués are a classic. Each season, in one way or the other, they continue to make waves in the spring summer season. They truly are a wardrobe essential, and especially flower accessories are an easy way to include some floral love in your wardrobe. So what are some must-haves and how can you wear them? Let's find out.
Flower Hair Accessories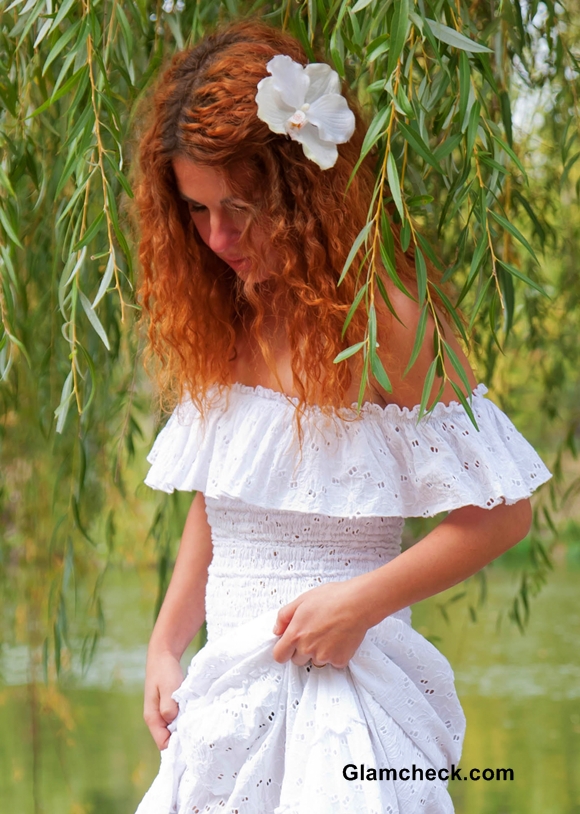 Sporting Summer Must-have Flower Accessories
Let's start with the easiest and classic flower hair accessory – which is a real flower itself. Pick your favorite, in your favorite color and stick it in your hair using a bobby pin.
This look calls for fluid garments. Maxis and dresses work best. If paired with the right blouse a slightly voluminous skirt works well too.
Go easy on the makeup; either highlight the lips or the eyes, as it is a day look.
You can wear rings or bracelets along with this look but skip earrings and necklace. If there has to be a necklace, choose a barely-there delicate one.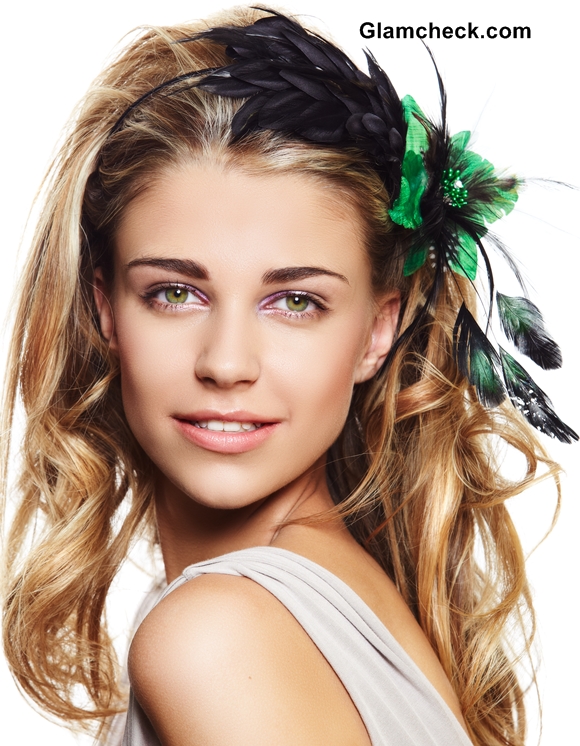 Summer Must-have Flower Accessories
If you need your hair to be pulled back and managed well, use a flower hairband. If you can get one with some feathers and plumes on, the more fun it will look. Or else, add some yourself.
Think a Grecian neckline with this one, very flattering.
A maxi or dress is not necessary with look; you can opt for a dressy blouse and pants combination too.
Steer clear from casual denims though.
Makeup and jewelry tips are the same as above, as the hair are highlighted and need to stay in focus.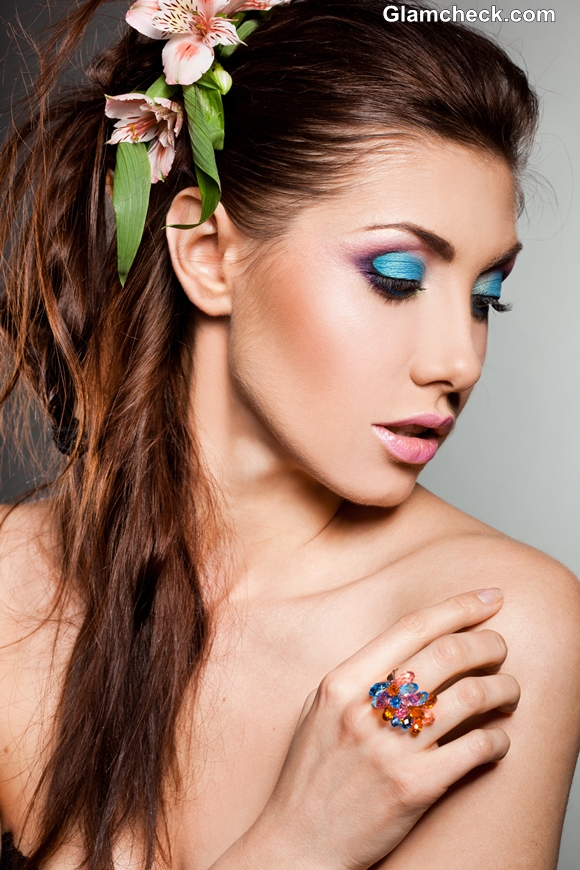 Summer Must-have Flower Hair Accessories
How about tying a high pony tail with a flower hair tie? Alternately, tying with a regular hair tie and pinning flowers in later also works just fine.
High pony looks great with tube neckline and sweet heart.
You can dress up your shorts and blouse combination with this pony.
Pair the above look with a flip-flops or strappy flat sandals.
You can choose a cool eye shadow color for your eyes. Make them pop, as the flowers are at the back. Our recommended color is blue.
Wear a cute ring as an added accessory.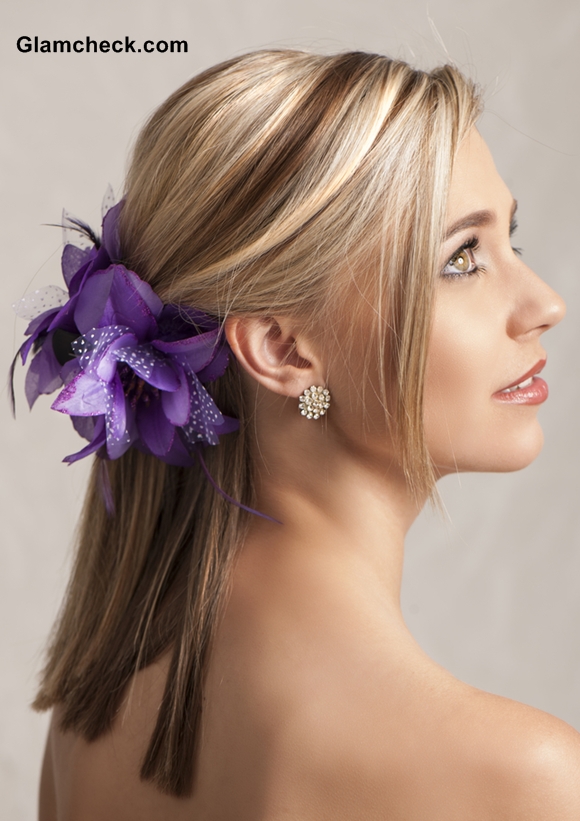 Summer Must-have Flower Hair Clips
But, flowers are for the evening too. Iron your hair smooth, settle all fly-aways and pin up some hair with a flower barrette.
Being an evening look, you should wear a pair of elegant earrings with this one. Studs are the best.
An evening dress or gown looks best with this hair accessory.
Highlight your eyes with some kohl or eye lines and also wear a flattering lipstick and light blush. But do not go over-board with loud colors.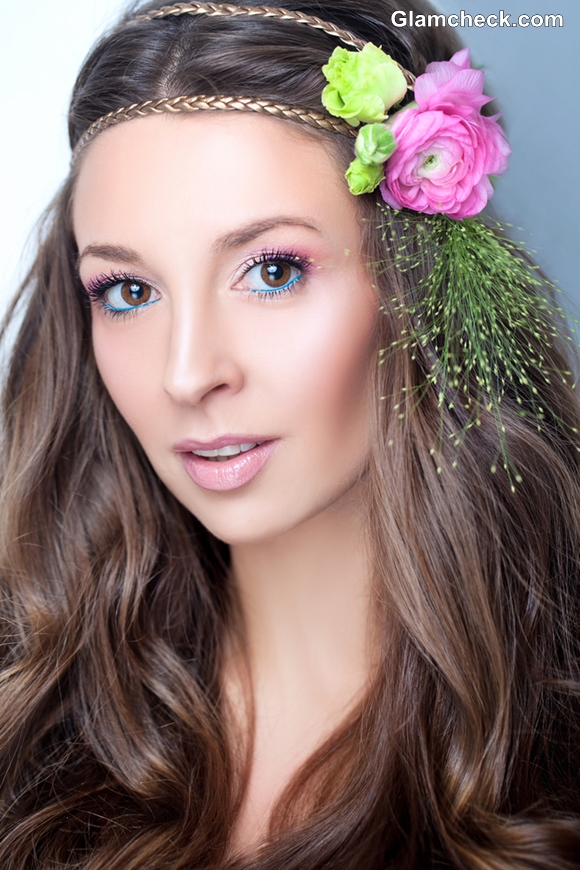 Summer Must-have Flower Hair accessories 
Another dressier option is including flowers into your hairdo. Braided hair as hairband is a huge trend for spring. Complete the look by adding a hand-made bunch of flowers and foliage on side. You can surely artificial ones if you like.
Play up your eyes with colored eyeliner and don't forget to "open up" your eyes with mascara. Add a natural pink to the lips.
Wear this colorful hairdo with neutral dresses or gowns, too bright and you can end up having a fashion faux-pas.
Flower Jewelry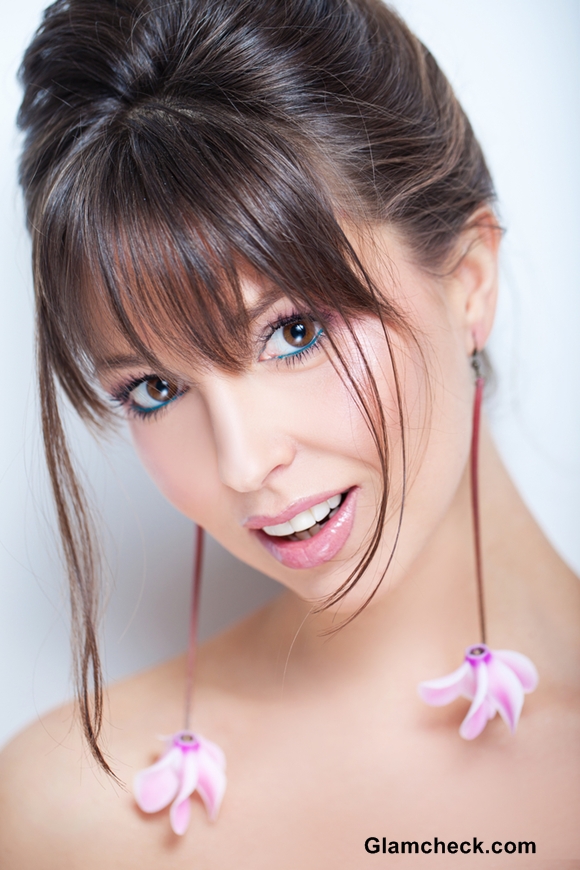 Flower accessories earrings
Metal dangle earrings are glamorous, but what it you were on a beach. Flower dangle earrings it is then!
A flirty beach dress, tankini or bikini with sarong, all beachwear will compliment these earrings.
Tie your hair up and wear lip gloss. Highlight the eyes with colorful eye liner matching your outfit.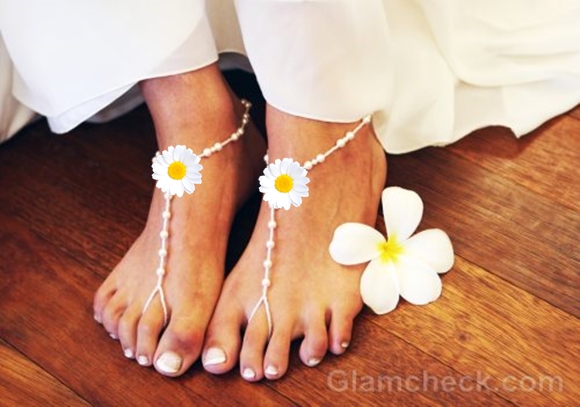 Flower anklet
For an evening beach party the accessories should also match the relaxing environment of the sand and water. A unique piece of jewelry is a flower anklet and toe chain.
You will be dancing the night away, wear a white dreamy cotton or lace dress or maxi with this accessory.
Decorate your pout with a statement lip color.
Since this accessory is in your feet, you are free to wear a necklace or earrings or rings etc. If they too will be white, say pearls, the look will be ethereal.
Flower bags and shoes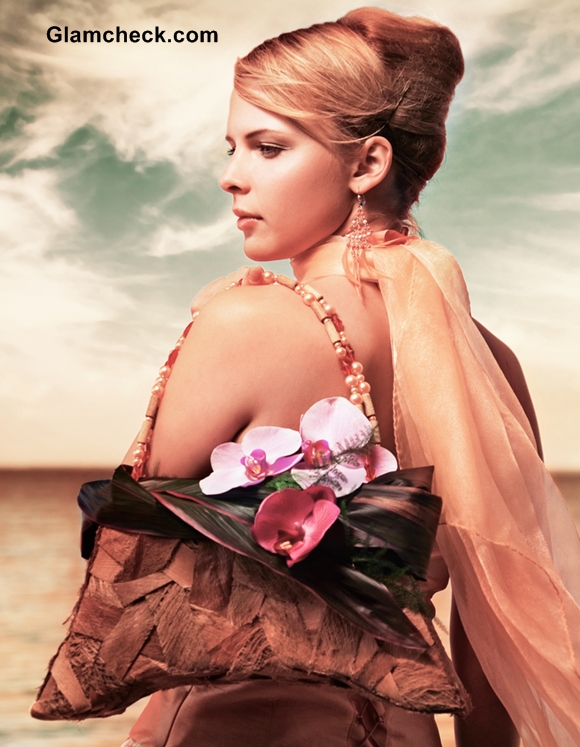 Flower handbag
A statement purse is every woman's right. After all it lights up any outfit. Take your flower handbag on a shopping spree with your or on a lunch with girlfriends.
Match with your outfit and go bold to add a silk scarf in your neck with this bag as well.
For the day, keep the makeup natural with lip color and slight defining of the eyes.
Add statement earrings if you are daring enough or just small ones.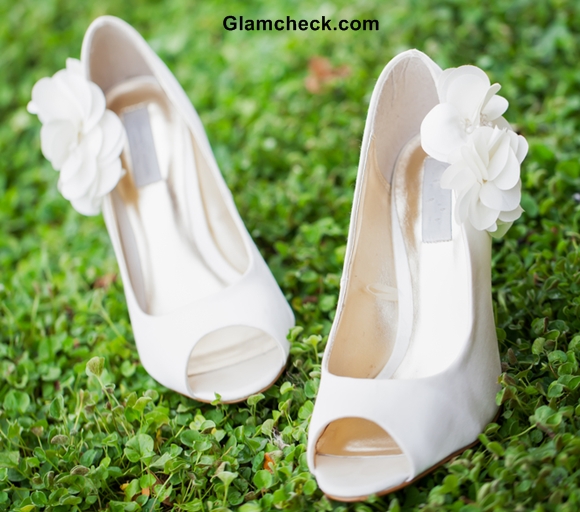 Haven't you heard give a girl the right shoes and she can conquer the world? Well meet the perfect shoes. We are talking about white peeptoes with flower details, which speak of romance. In this color you can wear them to a wedding or a lovely date. In black, to a semi-formal occasion, and in other colors just about any place you can imagine.
There are any outfit restrictions with these, dresses, pants, denim or shorts all will work well.
Match them or contrast them with your outfit, they would surely lend your outfit a feminine side.
With this list of flower accessories, aren't you yearning to get your hands on one? Go ahead, and make space for these essentials in your wardrobe as they would be by your side for many seasons.
Shutterstock