In this day and time where we are constantly on the move and want to find quick solutions to our needs and problems, wouldn't you be glad if you could perk up your look in less than five minutes. While we girls, sure love our makeup and would love to spend lots of time in front of the mirror, unfortunately it is a luxury that we can afford only sparingly. What we need then is a quick solution to look our best in the least time possible.
Make up must haves to achieve the made-up look in less than 5 minutes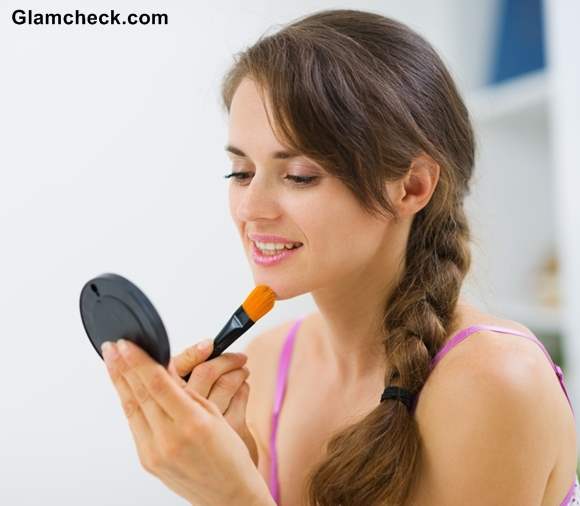 How to apply Makeup within five minutes
Nothing saves time more than using products which can serve dual purposes – the most common examples would be a concealer and a foundation or a blusher and an eye shadow. When you choose products which are meant to serve dual functions, choose them wisely. Review options of quality, finish and colour of competing brands, try their testers and then make your choice.
Invest in the following make up items for achieving a flawless look in less time:
Concealer and/or Foundation

Face powder

Blush on

Lipstick and gloss.

Kohl pencil

Mascara
Step by step guide for quick makeup
0-45 seconds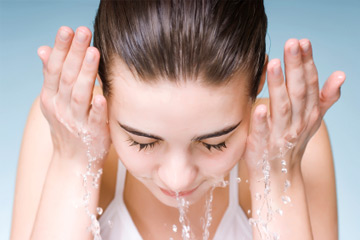 Wash your face well with a face cleaner meant for your skin type and pat it dry.
46 seconds – 1min 59 seconds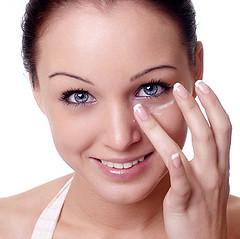 Apply an even layer of concealer – in case you have a problem skin of uneven skin tone/ pigmentation/ dark circles or zits. In case your skin is uniformly toned and does not have the problem areas advised above, go in for applying foundation.
If you have oily skin, apply some loose powder on your T zone and nose bridge – or problem areas.
While choosing concealer and foundation tones, choose one which matches your skin most closely; if you do not find one which is close enough, choose a tone which is preferably on the lighter side.
Also take care to apply an even coat of the base material (concealer or foundation) on all parts of your face including the oft ignored areas of under eye, throat and back of your neck.
2 minutes – 2 minutes 44 seconds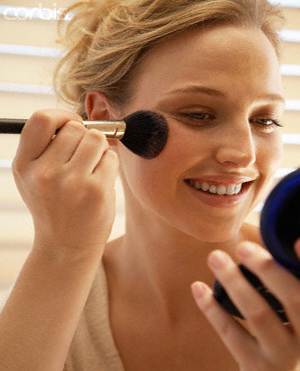 Use a blusher on the cheeks. Suck your cheeks in and using swift upwards motion, use a brush to add some colour to your cheeks. Ensure that both the cheeks are evenly colored and any excess powder is brushed off.
2 minutes 45 seconds – 3 minutes 45 seconds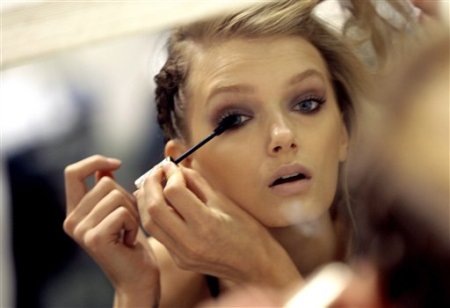 Kohl is a great way to define your eyes, easy to apply and these days you even get water resistant kohl pencils! Go experimental and choose a kohl pencil color which highlights your main ensemble color. You could even apply a silver, golden or bronze eye pencil on the inside of your eyelid to add a hint of glamor.
Apply mascara on your eyelashes to add volume and length and the oomph factor!
3 minutes 46 seconds – 4 minutes 45 seconds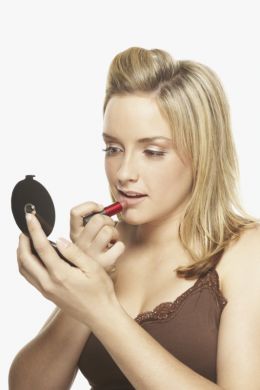 Using a lip liner outline your lips and fill it with lip color matching your dress and finish it off with a gloss.
The lip liner defines your lips and makes them stand out. The gloss adds instant shine and  glamor to the look.
4 minutes 46 seconds to 5 minutes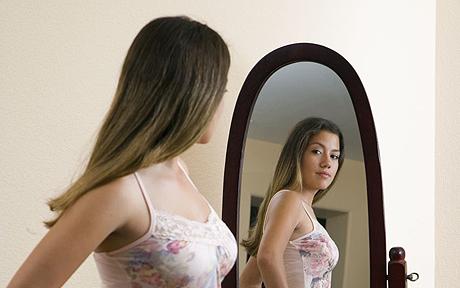 Cast a glance on yourself in the mirror, smoothen out your dress and hair, pick up your bag and you are ready to go, made up in less than 5 minutes!