Perfect dark eyebrows, stunning eyes set off with a frosty mauve lip color, what is there not to like Kylie Jenner's look at the Imagine Ball LA in West Hollywood? Not to mention her gorgeous lush eyelashes that left all of us envious and sulking.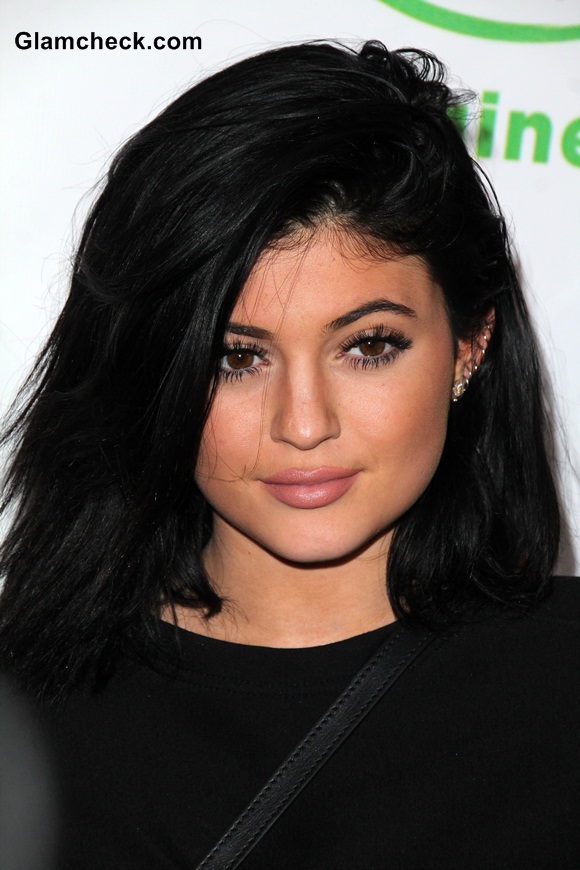 Kylie Jenner Super Gorgeous Natural Makeup
By choosing a neutral shade for her lip color, she let her dramatic eyes do all the talking. The statement of this makeup is definitely the perfectly shaped dark eyebrows. Her eye-shadow is kept light so as to create striking contrast with her thick eyelashes which is coated with oodles of dark mascara. Check out how even with the thickness of the mascara, it is clean and clump free.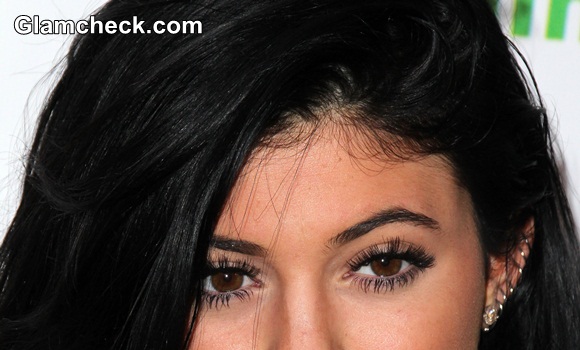 Eye Makeup Kylie Jenner
To go for this look, keep the focus on your eyebrows. Match the color of your eyebrows to those of your hair using an eyebrow crayon, keep blending and then brush the eyebrow hair towards the same outward direction using a spiral brush.
Since your eyes are the focus in this look, make sure you hide your dark circles using a good concealer and keep your face natural clean with a dewy foundation. For the eyes, apply a light eye shadow and then coat your eyelashes with lots of black mascara. Apply even on your lower eyelashes (a tricky trick!). It is a good idea to use fake eyelashes to achieve the perfect look. To avoid smearing, a good tip is to use tissue papers to cover the eyelids while applying mascara.
As usual contour your face using bronzers and a blush, keeping in mind the color of your skin tone. Finish off with a neutral mauve lip color. Lastly, blow-dry your hair and just flip the beautiful locks to one side for that messy natural look.
So have you tried Kylie Jenner's smouldering make-up yet?
Image: Shutterstock