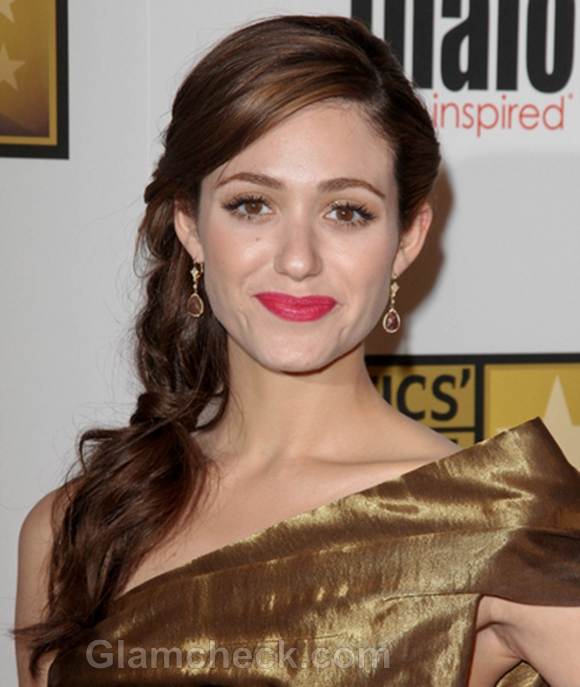 Here's a new take on the successfully tried-and-tested side-swept hairdos. Actress Emmy Rossum showed up at the 2012 Critics' Choice Television Awards at The Beverly Hilton Hotel in Beverly Hills, California on June 18 with her hair down in a very classy side-swept look.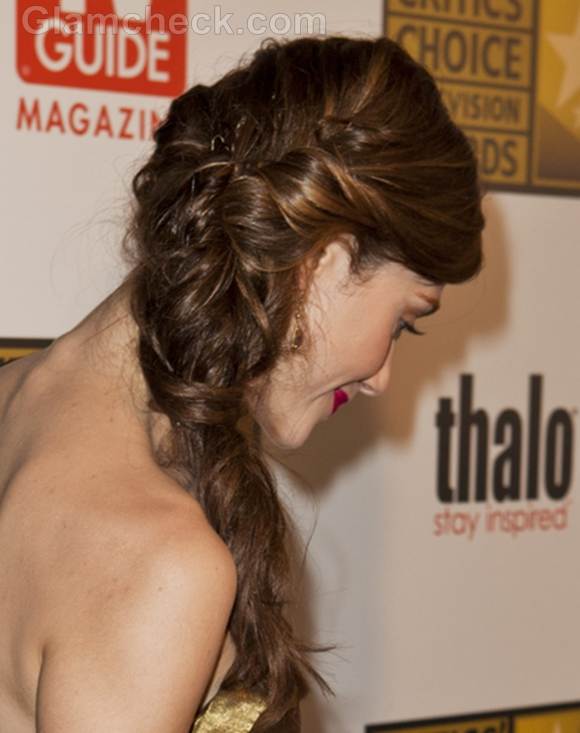 Twisted Swide-swept Hairstyle
Generally, the hair is brushed, slicked or braided over one shoulder. Sometimes, we see a ponytail. Emmy shunned all these options. Instead, the brunette beauty resorted to simply twisting her locks until it was a mass of twisty tresses making its way over her shoulder.
It's unique.
More than that though, it can be a little messy and nobody will mind. Plus, it can be accomplished without help from a friend. If you stumble when braiding your hair or cannot even begin to make a halfway decent ponytail, this is a fantastic alternative.
Image: P R Photos