Isn't it marvellous how just changing your hair color can transform your personality? People even start to see you differently. More than that, hair color is a personal form of expression and a cool way to honor something you respect or believe in.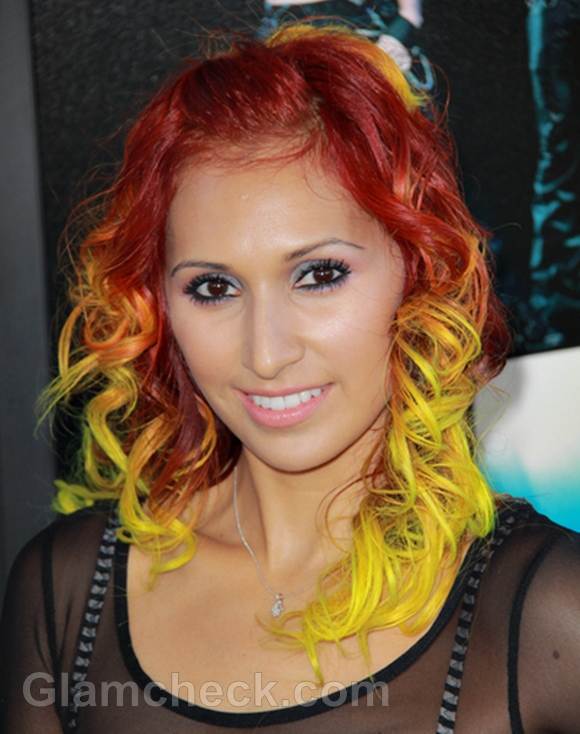 Celebrity two-toned hair color
Who better to put up as a prime example than a Hollywood celeb? Learn from actress Teresa Espinosa who sported two-toned, uber-colorful hair at the 2012 Los Angeles Film Festival's closing night gala premiere of "Magic Mike" which was screened in Regal Cinemas L.A. Live in Los Angeles, California on June 24.
The petite brunette dyed her locks in two vivid spring colors. The portion on her crown boasted a burnt orange. Halfway through her head, the color interspersed with a shocking yellow which made its way to the ends. The curls that she had styled her hair in really brought out the frisky quality of both the hues.
Image: P R Photos