The Serpentine Gallery Summer Party 2012 held on June 26 at The Serpentine Gallery in Hyde Park, London drew a lot of celebs who tried to dress stylishly in keeping with the theme of the do.
Some kept it subtle while others took a slightly more daring approach to their ensembles. Nancy Dell'Olio definitely fell into the latter category.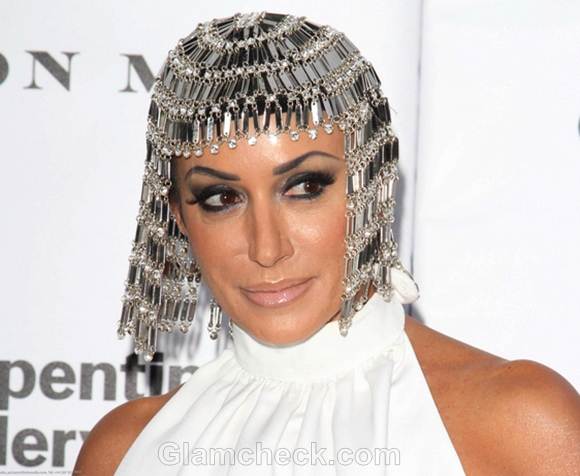 Her outfit was an attempt to portray a modern-day Cleopatra. To give it an authentic touch, she wore a headdress that looks just like the one Elizabeth Taylor wore in the movie about the Egyptian Queen.
Of course, no one's going to pull it off like Liz did but we think Nancy makes it look cool too.
Image: P R Photos