Every bit of an ensemble is important – the dress, the hair, the shoes, the accessories. Look at the arrivals on any red carpet long enough and you'll notice how a well-thought out outfit steals the limelight while the ones where even a single aspect of the ensemble is mismatched can lead to a bit of a faux pax.
However, there are times when we notice one part of an outfit stands out over the others because of the sheer beauty of it. The shoes that a few celebs donned at the premiere of "The Amazing Spider-Man" at the Village Theater in Westwood, California on June 28 fall into that category. Each pair is so delightful that we'd happily look over the icky bits of an outfit if it were accessorized with any of the following shoes.
At the premieres and parties for the film across the world, Emma Stone has been consistently wowing us.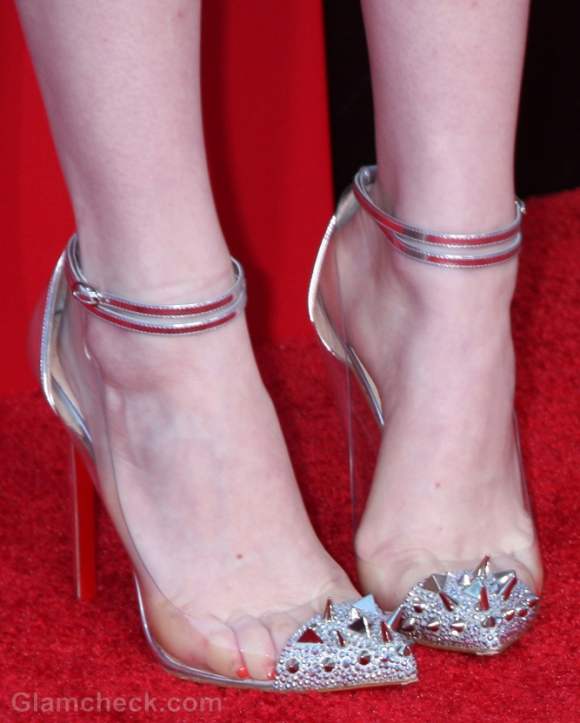 That winning streak with her outfits was still strong towards the end as is apparent from her killer Christian Louboutin heels, a large part of which featured transparent PVC, the clear material allowing the silver ankle-straps and silver, spiked embellishment on the toes to really stand out. Shoes fit for a leading lady indeed.
Embeth Davidtz surprised us with her funky black and white, open-toed heels.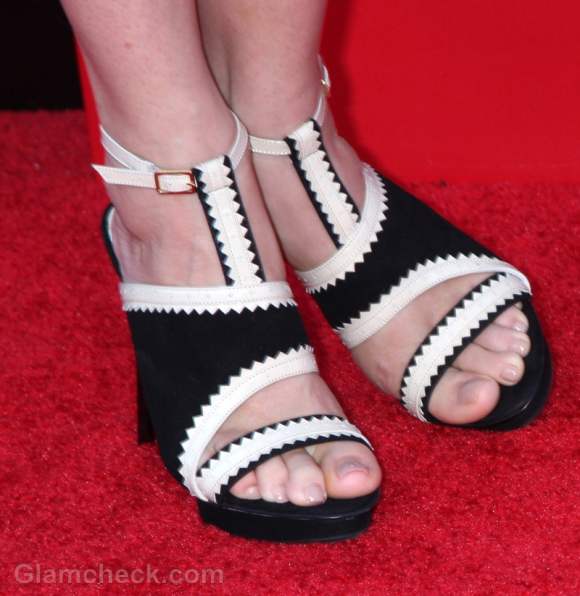 Boasting an asymmetrical cut and a jagged design every time the two colors met, the fun shoes are a stylish way to brighten up the red carpet.
Model Janice Dickinson's ankle-strap heels are just yum.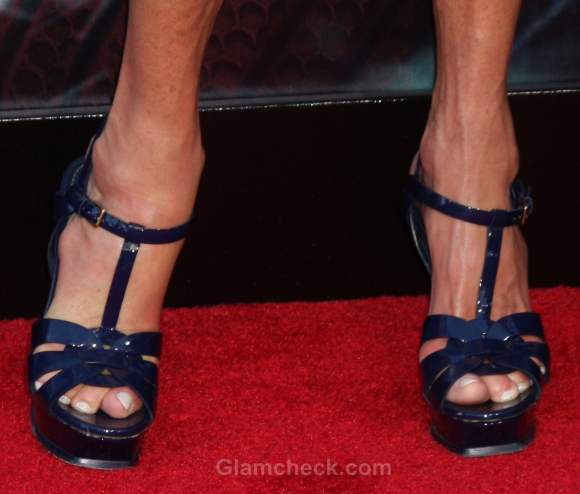 The color – a striking, glossy midnight blue – is uber sexy and the strappy design of the stacked number lends a feminine mystique.
Image: Helga Esteb / Shutterstock.com