The right hairdo can make or break an outfit. On any red carpet, there are always some ensembles that you look at and think 'Hmm, if only she had done something different with her hair'. Then there are some ensembles which make you go 'She is so spot on with that hairstyle!' We bet that these updos at the "The Amazing Spider-Man" Premiere at Village Theater, Westwood, California on June 28 will make you say just that.
We're loving Karina Smirnoff's messy side chignon.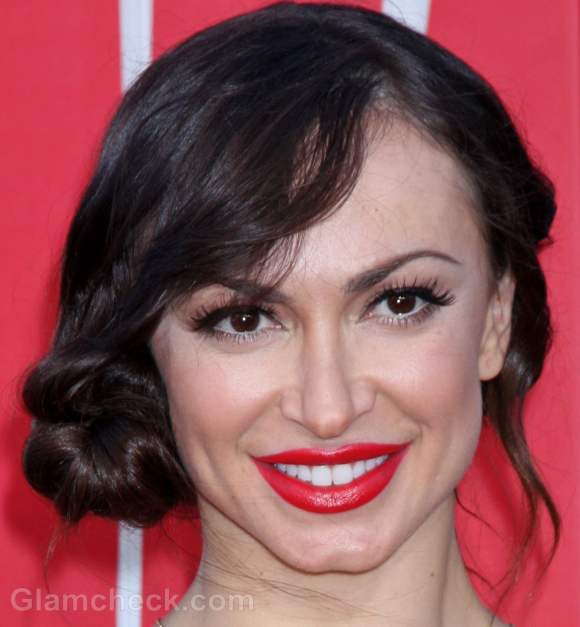 The loose tendrils and the casually side-swept bangs are charming and very romantic. The hairstyle has a decidedly Spanish feel to it, or maybe it's just her smooth red lippie and dark, dark eyes that are making us think that. Flamenco, anyone?
Emma Stone swept her hair back into a low chignon, accentuating the do with a diamond-encrusted hair accessory.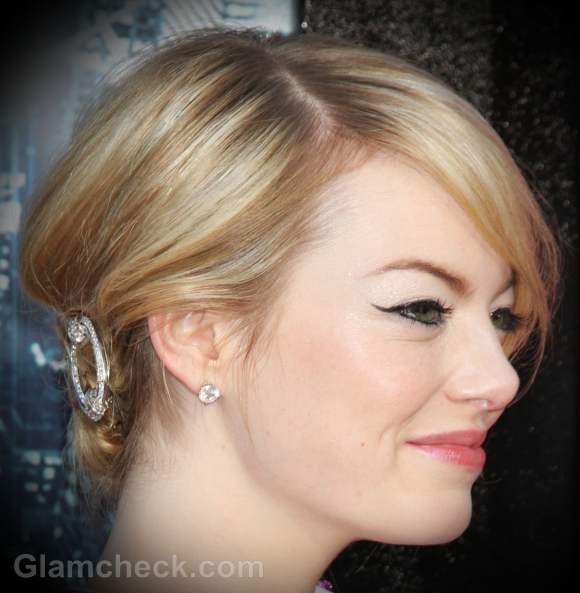 Her side-swept bangs boost the high-glamor hairstyle. She looks stellar!
Carmen Electra's sleek bun somehow makes her softer and more feminine than when she wears her hair down.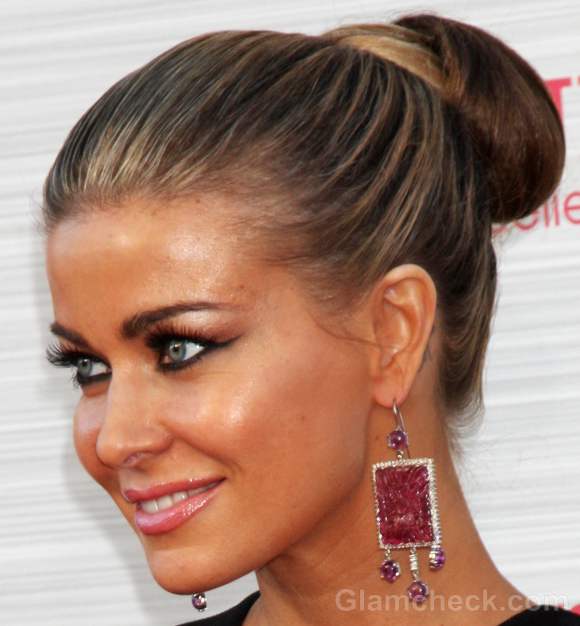 The simplicity of the hairstyle serves to add sophistication to her look.
Alex Lombard is fiercely beautiful in her sleek top knot.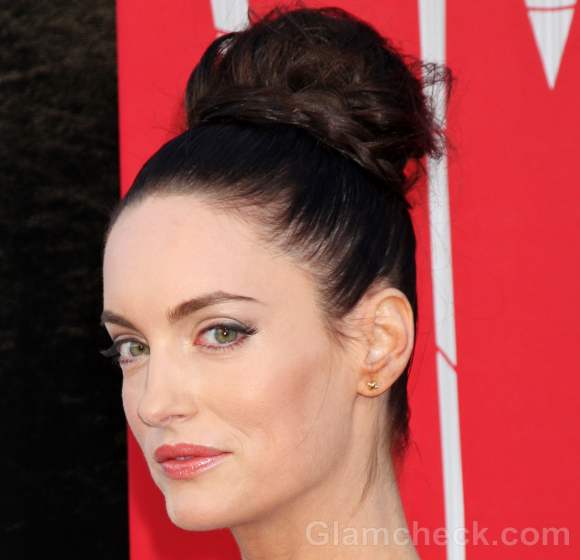 The braid holding her bun together is a pretty touch. Her very expressive features play a role in making this the perfect hairstyle for her.
Image: Helga Esteb / Shutterstock.com