Singer Katy Perry rarely fails to impress with her outfits and even her hair and makeup choices. As she travels the world to promote her docu-film "Katy Perry: Part of Me", the pretty brunette ensures that she's playing up the image that she's globally known for. Her patent style shone through as she arrived at Empire Leicester Square in London on July 4 for a screening.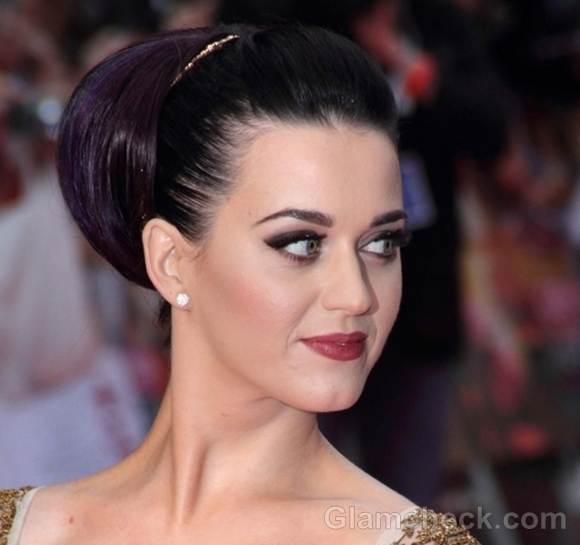 If you haven't already seen her purple locks, her slicked back updo here gives you a pretty good view of them. She added glamor with a gold hair accessory that wound its way around her large bun.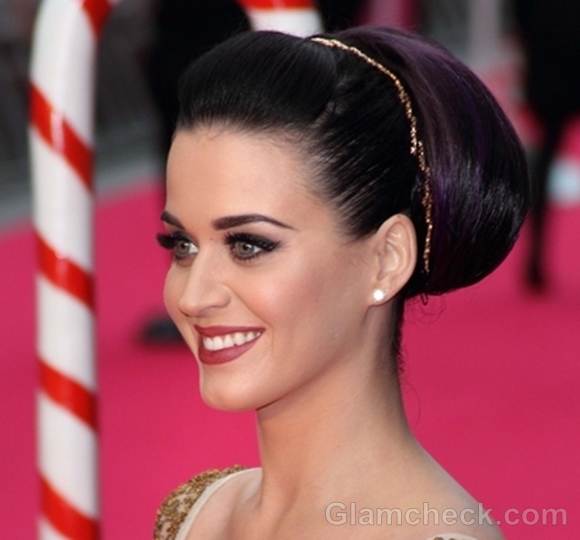 Coming to her makeup, the superstar sported a sexy cherry lip color and smokey eye makeup. Although not visible in these pics, Katy also wore a pair of fake eyelashes that boasted the colors of the Union Jack. She tweeted a photo of them before heading out to the event so you can catch a glimpse of the cool makeup accessories on her Twitter page.
Image: P R Photos