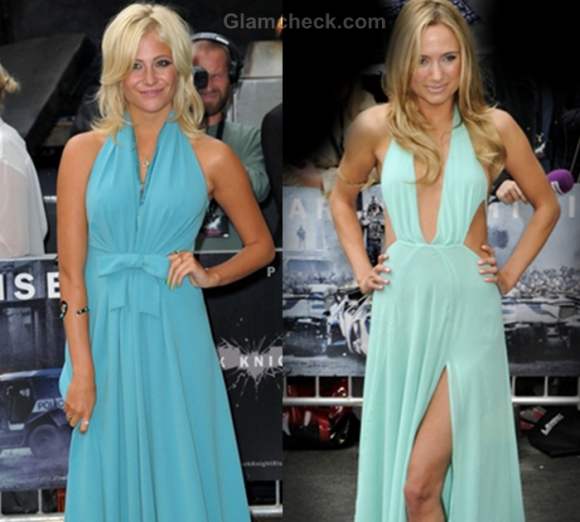 As "The Dark Knight Rises" premiered in Europe on July 18, the red carpet was teeming with an array of different fashions, each woman holding her own as the paparazzi went agog. Pixie Lott and Kimberley Garner both wore blue for the big night, but in vastly different styles.
Pixie went all-out elegant with a sweeping halter-neck gown.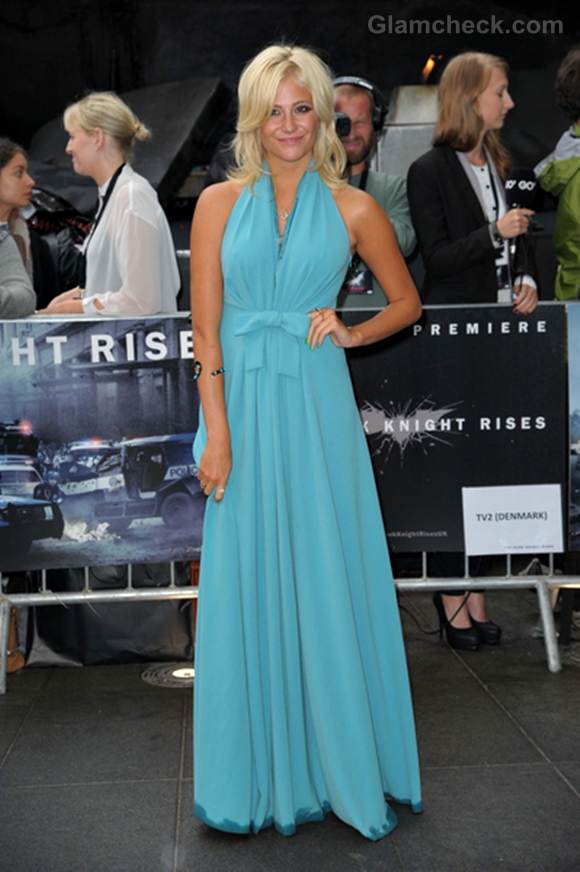 The pleats in her skirt and the bow at the waist ensured that she was femininity personified with oodles of panache thrown in for good measure. Her blonde hair was styled in flicks and waves, marrying the girl-next-door look to the cover-girl persona.
Kimberley went with a sexy vamp look.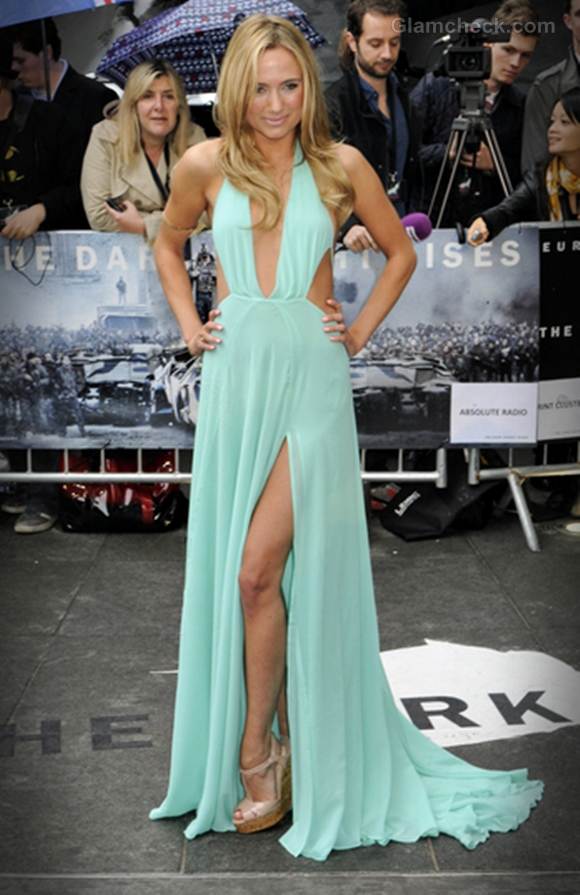 Her pale blue halter-neck dress featured massive cut-outs on the front and waist in addition to a deep thigh-high slit – all of which showed off her toned… everything. Kim's in-your-face sensuous look was enhanced by her flirty wavy hair which fell down her shoulders in wild abandon.
 Ladylike sophistication versus sexy girl power – who do you think wore blue better?
Image: P R Photos