Actress Roselyn Sanchez was oozing all kinds of sexy as she attended the 2013 ALMA Awards at the Pasadena Civic Auditorium in Pasadena, California on September 27, 2013.
The Devious Maids star had her hairstyle to thank for finishing off her look. Her dark, silky locks were swept very sleekly to the side with no parting at all and the ends were styled into a neat, cute little bun that sat just behind her ear.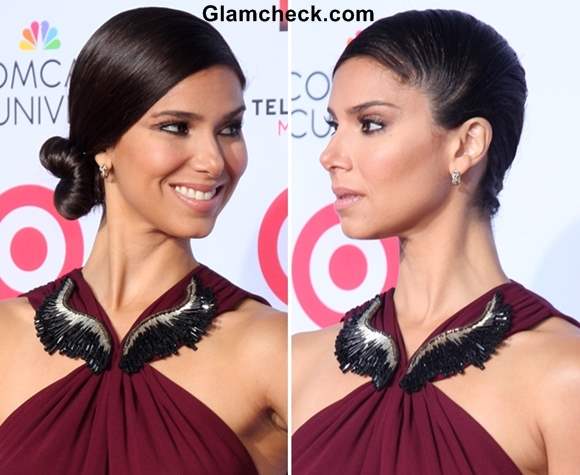 Sleek Side-swept Bun Hairstyle DIY – Roselyn Sanchez
It's a very elegant yet chic hairdo that is also cheery, youthful and sexy. Its practicality and low maintenance makes it just right for work and play. We're loving the clean vibe that the do exudes.
Keen on trying out Roselyn's do? No problem. Here's a short, really simple DIY to get you started.
How to Fashion a Side-swept Bun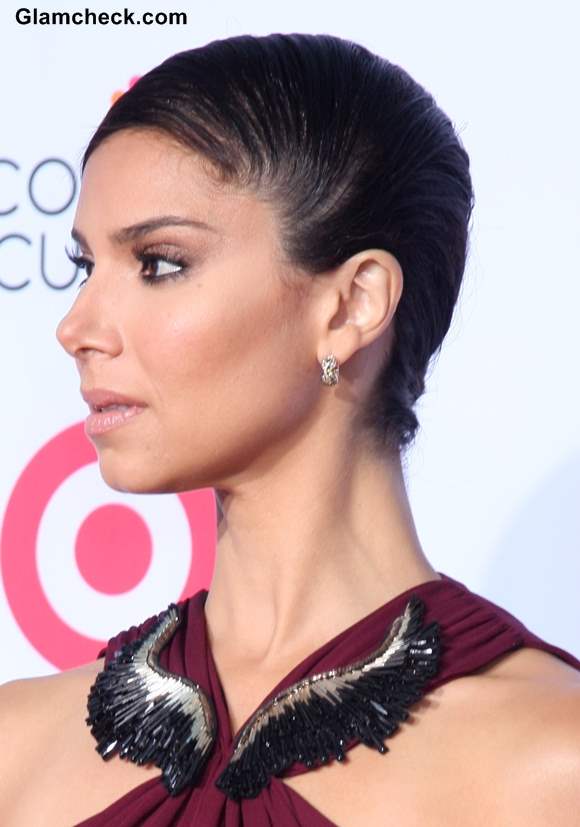 Sleek Side-swept Bun Hairstyle 2013 Roselyn Sanchez
Make sure that your hair is clean, conditioned and tangle free. You'll be using a fine-tooth comb for this look so that last is really important.
Prepare by brushing all your hair over to the side that you plan to fashion the bun on.
Now run a fine tooth comb through your hair right from your roots to your tips, ensuring that you move in the direction of the eventual bun, Also ensure that you do not make a parting.
Once you are done with combing, pin your hair to the side of the base of the neck so that it stays there while you create your bun. Or you can make a side ponytail if you prefer and then work on the bun.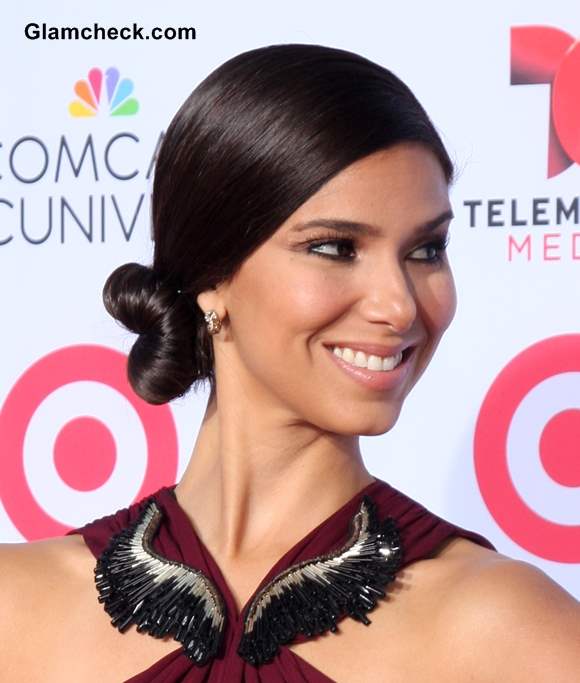 Sleek Side-swept Bun Hairstyle – Roselyn Sanchez
The type of bun you fashion will depend entirely on your current skill set. If you're a bun newbie, then just twist the hair from the nape of your neck till the ends and then curl it up into a bun, holding it in place with hair pins. If you know how to do a romantic chignon or a braided bun, then why not give that a try. You can leave a few strands loose even with a very regular run to give is a super-chic messy vibe. This side bun hairdo has a lot of potential so give different buns a try till you find one you like.
Finish off with hairspray to hold the bun in place for as long as possible. 
Image: Shutterstock